Become an insider!
Get our latest payroll and small business articles sent straight to your inbox.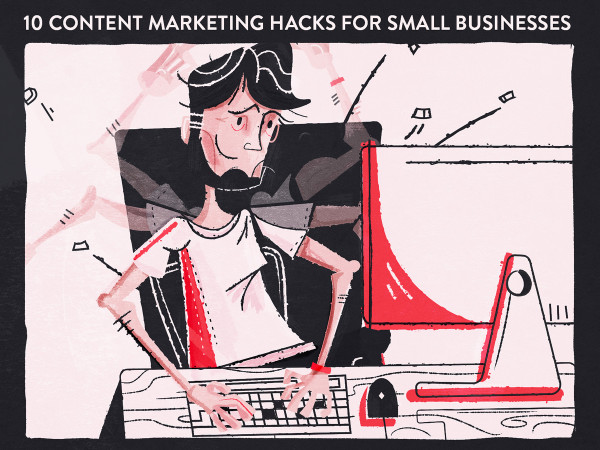 "Content marketing is the marketing and business process for creating and distributing relevant and valuable content to attract, acquire, and engage a clearly defined and understood target audience – with the objective of driving profitable customer action." – Content Marketing Institute
Content is an integral aspect of marketing your business and it starts with you – the expert of your industry!
The value of content has been proven time and time again. It is well worth your energy to implement a content marketing plan.
Don't believe in the power of content? A quick Twitter or Google search may change your mind. The ROI on effective content strategy marketing has been proven. This stuff really works! Take a look at Newscred's "50 Stats You Need To Know About Content Marketing" if you're still second-guessing the benefits.
The toughest part of a content marketing strategy is finding the time to implement it successfully. And it all starts there! The first step in your content marketing journey is setting aside time.
It can be done! You can create great content in only a few hours a month. You may not be posting and sharing as much as People Magazine or Forbes, but you will be getting yourself out there. People can't love a brand that they don't know or can't find.
If you're consistent and make smart topic choices that reflect your industry knowledge, you'll be well on your content journey in just a few months.
10 content marketing hacks to get you started:
Budget your time.
You can't take on the world all at once! Determine how much time you have for your content strategy. Divide up your tasks, making sure you know how much time they will take you.
Create a content calendar.
This way you can organize your topics and set monthly goals. With a content calendar, you can assess each month separately, which will make it easier to calculate your success.
Separate your content by month.
If your content is separated by month you can easily note holidays, season changes, community events and business campaigns.
Use the calendar to your advantage.
If you know what people will be buzzing about, you can use these days to your advantage. You know that throughout January people will be talking about New Year's resolutions. You also know patio season will be on people's minds with the first site of spring. Make connections that will keep your content relevant all year long!
Get to know your audience.
It's impossible to market yourself successfully without thinking about your audience. Who do you want to reach? Fully immerse yourself in who your customers are and what they are looking for. If you can solve their problems, then you have gained a brand buddy, a loyal follower, and maybe even a new customer.
Check your inbox.
What questions are your customers asking on your social media channels or within emails? These are the things your customers want to know. Design your content around answering those questions.
Expand beyond written content.
Add a video to show off your dazzling brand personality and increase your blog's exposure! Content can be a story, a video, a list or an infographic. Get creative and figure out what format your followers connect with.
Understand your strengths and weaknesses.
Are you an elaborate storyteller? Is a member of your team charismatic and great in front of a camera? Is your co-owner a detail mastermind who can generate a top-notch list? Let your team generate content that plays to each individual's strengths.
Analyze your content.
Your time will be wasted if you are not assessing what is working and what isn't. Which topics are generating the most attention? How can you create similar content that keeps your audience engaged?
Remember that you are the expert!
You're an expert in your field and it's time you shared your knowledge and experience with your customers. Share what you know, and give your customers the chance to learn from your expertise. You are building trust and relationships!
"We have to stop interrupting what people are interested in, and be what people are interested in." 
– Craig Davis (former Chief Creative Officer, J. Walter Thompson)
The content you create is for your customers – your brand is just along for the positive association ride. Give your customers exactly what they're looking for. They will remember they heard it from you first, they will remember you solved their latest hurdle, and they will remember there's something about your brand they can relate to – something about your brand they trust.
Let the brand trust, optimal SEO, and product differentiation begin!
This blog post is brought to you by small business/startup PR expert Jordon Nottrodt, who works at Durrell Communications, a boutique Public Relations Agency in Uptown Waterloo. Jordan is a communication enthusiast that loves to speak in front of large crowds, mail written letters, and converse at high speeds. She is passionate about traveling and hopes to explore the world one city at a time.