Become an insider!
Get our latest payroll and small business articles sent straight to your inbox.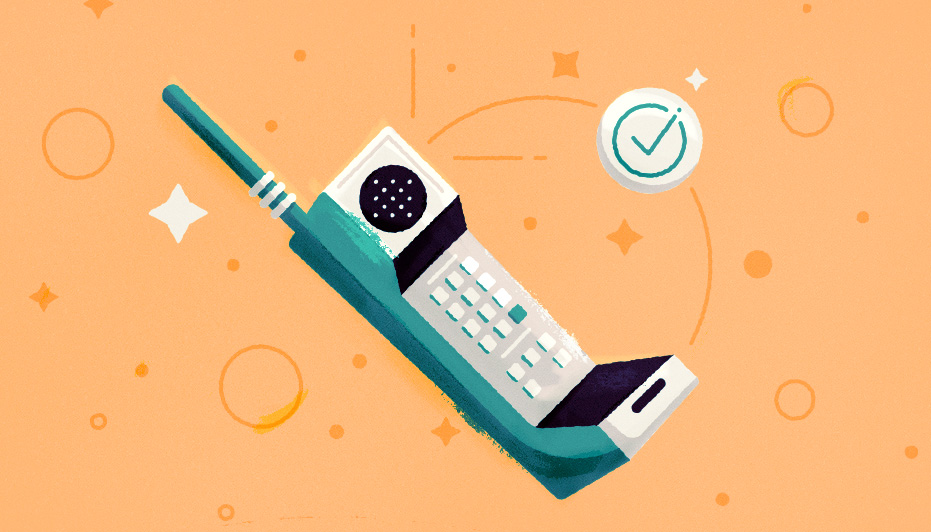 Happy National Payroll Week, fellow Pay-rollers!
For all you small business owners and startup founders who are responsible for managing payroll at your company, this is the time of the year that we celebrate your inherent awesomeness.
In the words of the Canadian Payroll Association, "as a payroll practitioner, you play a mission-critical role in your [company]". For most small businesses and startups that don't have an in-house payroll specialist, it's the founders and owners that play this role.
You are responsible for paying your employees on time and accurately, while making sure that your company is staying compliant throughout the year. You are also participating in the HR functions, the benefits administration, the financial management aspects of your business and more. 
To execute on all these roles effectively, you are working collaboratively with your employees and your trusted partners – your accountants, your benefits broker, and even your payroll provider. 
No wonder the Canadian Payroll Association's focus at their 20+ events across Canada this year is about effective communication and how to improve your communication skills. Collaboration is only one part of the puzzle, it is also your responsibility to maintain open channels of communication throughout your organization.
That got us thinking about how many different communication touch points there are throughout a company, which is why we've come up with a list of tech tools that can improve communication across your company.
Company Communication
Whether you all work out of an office, or you are managing a team of digital nomads, ensuring that your employees have a way to easily collaborate and communicate with each other is critical to your day-to-day operations.
Sure, you could also just stand around and chat with each other in small groups, or you could holler across a room in an open office environment. You could also be the kind of person that cc's everybody and their cats on every single piece of email communication. 
But when you have access to some of the coolest tech tools in the world, why wouldn't you practice effective communication in the workplace?
Instant Messaging
Slack is a messaging app for teams, and it is literally one of the best products on the market in this space. 
It's real-time messaging where conversations can be organized into channels that focus on particular projects, teams, topics or anything else you like. You can add all kinds of files to your conversations using their simple drag-and-drop functionality – spreadsheets, documents, pictures, videos, etc.
Our favorite part about Slack is that it really fosters a culture of open communication and transparency because everyone on the team can stay up-to-date with what's happening in the company. Also, you don't need to send a hundred emails to follow up on projects because people can share their updates in real-time. 
Honestly, we can't really imagine a time before Slack, but if you're not sold on them, you can also check out Flowdock or Hipchat.
Video Conferencing
Company-wide status meetings, team huddles, employee bonding calls – these are some of the things that can't really be done via messages. That's where our next set of tools comes into the picture.
Let's face it – even with the best messaging app in the world, you sometimes need to get on a call and hear someone's voice. 
Skype and Google Hangouts are our two go-to apps when we want to get our team on a call. You have the option to do a straight up call or you can do a video chat instead. Both apps have business subscriptions that are a bit pricey, but with their free group calling, it isn't necessary to get a subscription. 
For a side-by-side comparison, check out this post from CloudPro on Skype v.s Google Hangouts and which app takes the VoIP crown.
Email & Collaboration
Google Apps for Business is hands down the best suite of productivity tools on the market, everything a small business needs, all tied together by email. 
Your gmail account connects you with the rest of your team – you can stay connected with their calendars, easily collaborate on projects using Google's Docs, Spreadsheets, Forms, Slides, etc. 
That said, Microsoft's Office 365 suite comes with the tried-and-tested Microsoft Office apps – Word, Excel, PowerPoint, all of which are more robust in my opinion. 
Gmail or Outlook, Docs or Word – settle that debate with this post from CIO.com's comparison of these two cloud tools: Google Apps for Business v.s Microsoft Office 365. 
Customer Communication & Support
All businesses live for their customers, and making sure that customers have the best possible experience with your company relies quite heavily on your communication with them. 
There are two aspects of customer communication – 
The marketing automation side, which helps you personalize your customers' experience with your company using smart landing pages, dynamic newsletters, etc.
The customer support side, where speedy and accurate resolutions can make a world of difference with your customers.
Marketing Automation
This is one area that has a number of solutions, whether you are a small business or a large company. 
You can choose best-in-breed solutions, like Mailchimp or Aweber for email newsletters, Unbounce or Instapage for landing pages, Kissmetrics, Intercom or Mixpanel for customer segmentation, or you can buy complete Content Management Systems (CMS) like Hubspot, Marketo, Pardot, etc. 
We started using Hubspot last year and fell in love with their easy-to-use tools, and with their latest upgrades, they have made it even easier to set up landing pages, create click-worthy newsletters and segment customers using their handy forms. This, coupled with their CRM solution makes it quite easy to see the entire customer journey, right from the moment when they land on your website to the point where they become a customer. 
Check out this list of most popular marketing automation software solutions from Capterra to get a better idea of how many solutions are out there and how popular they are with businesses like yours.
Both Mailchimp and Aweber are great email newsletter tools, and they work well for small businesses who are just starting out. Mailchimp beats Aweber in terms of user experience, especially with their free plan that works perfectly for companies whose email subscriber base is still in its infancy. But Aweber's double opt-in ensures that you are minimizing your spam score and only enrolling subscribers who are actually interested in your content. 
Savvy Sexy Social helps you decide which app is better with their vlog on the ongoing debate of Mailchimp v.s Aweber. 
Unbounce gets our vote for the easiest landing page tool, and it works well with Hubspot, Mailchimp or a volley of other integrations. We especially love how easy it is to split-test landing pages for paid marketing campaigns using their app.
Instapage is another app that's gaining some traction in the startup community with their app that lets you build a landing page in 3 minutes! Talk about a time saver app!
Software Advice published an awesome post on this topic of the best landing page software, and they compare more than just Unbounce and Instapage in their article.
Small businesses that are starting out are going to find that best-in-breed solutions offer a lot more flexibility and functionality for low monthly subscriptions. As you start to scale and get more serious about customer segmentation, you'll find that CMSs work a lot better for helping you tailor that experience for your customers.
Customer Support
Being a company that's obsessed with customer success, this is the one area of customer communication we take very seriously. 
In an age of hyper-connectivity, customers are looking for a fast resolution of their issues, which is why you want to give your customers a number of ways to reach you in case of an emergency. 
Let's start with the options you have for Live chat – 
Live chat is a great way to provide your customers with 24/7 support without breaking the bank. Your customers can multi-task without being held up on the phone listening to that horrible elevator music or empty promises of being 'next in line'. 
Capterra's done a great job compiling an extensive list of top live chat software products, so there's no shortage of options. 
We've personally used SnapEngage and found that they provided a wealth of information on each customer visit, but they are priced a lot like an enterprise solution.  
Next up, your phone lines. 
This one's hard because you have the option of going with a cloud-based virtual receptionist service, or you could set up an automated phone tree using a virtual PBX service. Both options have their pros and cons. 
The cloud-based virtual receptionist service works great for customers who want to deal with a human right away, but you'll have to deal with the challenge of not having a dedicated resource that's knowledgeable about your specific industry or product.
Your customers will have to explain the situation to a receptionist first, and if the receptionist doesn't have a deep enough understanding of the situation, your customer will have to repeat themselves to your Customer Success agent(s).
Naturally, this can be quite frustrating for your customers. 
Some companies in this space include Conversational (they can support U.S and Canada), SmileDog (great for Canada, not so much for the U.S), or MyReceptionist.
On the flip side, a virtual PBX system that has a phone directory set up guarantees that your customers can press 1 to reach the right department. This means they can potentially talk to the right person, from the very start and possibly even have their issue resolved right away. 
But the challenge with PBX systems and automated phone trees is that a customer in an emergency situation is going to have to wade through your menu before they can talk to someone, and if all lines are busy, they'll have to leave a voice message for someone to return the call! That's bound to be frustrating as well. 
While we can't help you decide what option's right for your business, we hope this comparison of PBX providers, like Grasshopper, RingCentral, Halloo, etc. helps you pick the right provider. 
Last on the customer support front is your company's in-app ticketing system. 
Using a ticket tracking solution like Groove or ZenDesk (our resident favorites) means that all your customer issues are being tracked in one place, and you have more visibility into your CS team's performance by tracking key metrics like average response time, first response time, customer satisfaction, etc. 
The best part of all is that using a centralized ticketing system, which is accessible by all your customer success agents is that your customers will always get a response, because tickets can be picked up or assigned by anyone and to anyone on the team. 
As we mentioned above, our favorite apps are Groove and ZenDesk. Both are awesome, but Groove works better for startups and small businesses with their super-friendly pricing, while ZenDesk makes more sense for a mid- or enterprise-level company that needs better reporting and advanced functionality. 
For a more extensive list, we'd recommend checking out Capterra's Top Help Desk Software Products.
Want something fancier for your office? You could consider hiring Alice.
Key Stakeholders Communication
OnStartups says this best, "Informed investors are generally happier investors – and at a minimum more capable of helping."
The final tool in your company communications toolkit should be the app you need to keep your key stakeholders informed about your company's progress. And that's where companies like Visible come into the picture. 
Visible's easy-to-use and modern interface makes it easy to organize and visualize your important investment and performance data, all from a single platform. If you are unsure about Visible, here's a post from their team that lists out their direct competitors, which in our opinion just makes Visible that much cooler.
And that brings us to the end of this post.
P.S. As this post wasn't meant to be a comprehensive list or ranking of apps in any way, we'd love to hear your thoughts on what apps should be considered depending on a company's communication objective. Hit us up in the comments 🙂