Become an insider!
Get our latest payroll and small business articles sent straight to your inbox.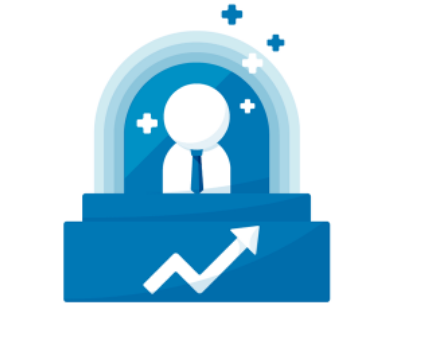 Fairly recently, LinkedIn was just seen as Facebook with a tie. It's now essential for recruiters, but many businesses failed to see its value in a marketing strategy. Now a LinkedIn Company Page is an essential component of the marketing mix for firms looking to cultivate influence. Whether you want to run campaigns, create leads, or engage your audience, there are so many creative ways to use LinkedIn for your business.
Our goal with LinkedIn is to engage with our audience. And our approach is similar to our other social networks–telling our story and making authentic connections.
When it comes to our social media platforms, we're always trying to figure out the best practices so we can better connect with people like you. We tend to prioritize engagement over yardsticks like followers, but when you receive an uptick of LinkedIn followers like we have the last few months, it's worth noting.
In the beginning of September we had 68 followers and by the end of the month, we had 73 followers. Then, in December our follower count jumped to 87.
That's an over 40% increase in just four months.
After doing a happy dance celebrating our new friends, we set out to find out what was driving this growth. We don't want to just blindly throw content at a platform and hope for the best.
Analytics are crucial for understanding what works and what doesn't.
Publish Great Content
Wherever you publish updates, people naturally respond to quality content. We don't publish anything on our blog unless it meets our highest standards. So it makes sense that most of our LinkedIn content are our blog posts. This puts more eyes on our blog and helps us establish ourselves as thought leaders in the payroll space.
Even though we mostly publish company blog posts and updates, when we find a post that fits in with the tone of our brand and stands out, we love sharing it. That's what happened when we published a blog post by Groove about what Louis C.K. can teach us about customer service. It's engagement spiked 8% higher than our average post. It was great exposure for the Groove team and it also taught us more about what types of content perform on LinkedIn. And the post is pretty dang hilarious, too.
Publish Often
When it comes to social media, the simplest solutions usually work best. The more content we published, the more our followers and engagement increased. During our follower spike, we published about five times per week and sometimes multiple times per day. Now we're still tweaking how much content is enough content, but the accepted range seems to be about 5-10 posts per week.
Figuring out how often you should publish is both an art and a science. You want to publish enough content to keep your audience engaged, but you don't want to appear spammy by posting too much. And what works for one brand may not translate well for another.
Stay on message
Sharing company updates is the best part of using social media because it's where our personality can shine the most. Posting photos about our lunch faces (it ain't pretty) or our achievements are a way for people to see the humanity behind the software. And we always aim to write copy that engages and tells a narrative, instead of just throwing up a link and calling it a day.
Different platform, same voice. We keep the same friendly and supportive tone on LinkedIn as we do on our other social networks, blog, and website. A brand gains the trust of their audience through consistency. Adopting the same tone and style on every channel reassures our existing customers and helps strengthen our brand recognition. But staying consistent isn't hard, because our brand is who we are. And we really are friendly and supportive.
Key Takeaways to increase LinkedIn followers
Posts with links receive double the engagement.
Sharing LinkedIn posts on Facebook and Twitter increases their exposure.
Publish great content, often (without being spammy), using the same voice you do across other social media channels.
Share great content others produce.
Aim for engagement: an increase in followers will happen as a natural result of being friendly, engaging online and sharing content your audience wants to read and share.
Turns out that being ourselves works in our favor (phew!) on LinkedIn. Now we're going to use this information in the next stage of our social media strategy. It's a constant learning process and we're looking forward to sharing any lessons we learn in the future. We can only go up from here!
We'd love to hear what things you've done on LinkedIn to grow your community and increase engagement. Share your tips in the comments below!