Become an insider!
Get our latest payroll and small business articles sent straight to your inbox.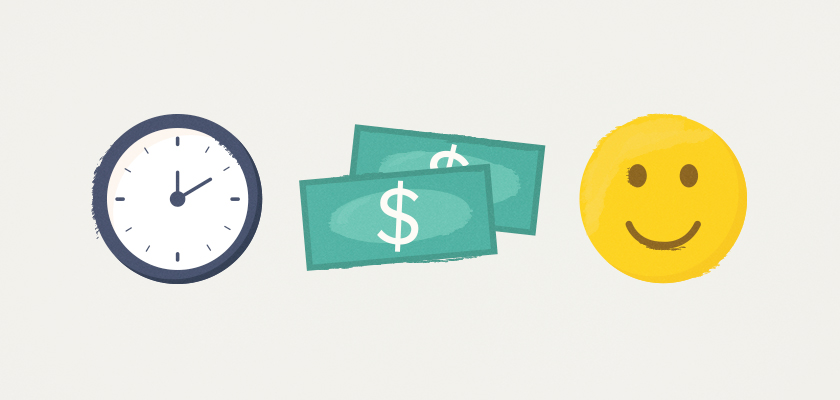 Save time, cut costs and increase your sense of accomplishment. From streamlining your inventory to hacking your restaurant menu — these industry tips will lead your restaurant to success.
Managing a restaurant kitchen properly can be one of the hardest jobs. It requires a substantial amount of deftness, skill and balance. You have to know how to multitask and delegate while always staying organized.
There's a Hard Way and an Easy Way
Let's skip the hard way altogether. If you can hack kitchen tasks, such as ordering, inventory and menu pricing, your kitchen operations will be a lot smoother and more efficient. In turn, taking the time to set up organized systems in your kitchen, will give you more time to focus on the creative aspects of your business.

Related: 100 Amazing Restaurant Software Apps You Need To Know + [SlideShare]
Basic Hacks for Your Restaurant Kitchen Operations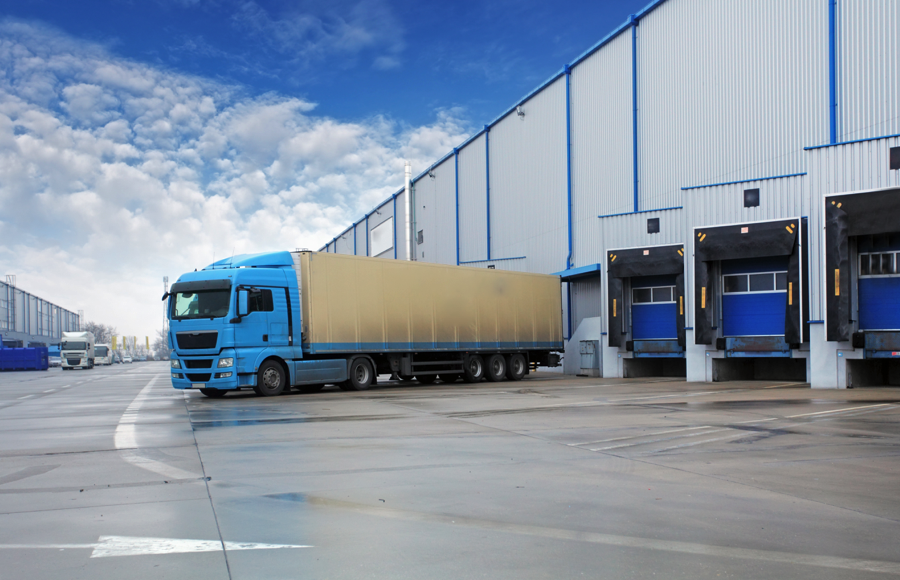 1. Optimize Supplier Relationships
The relationship between your restaurant and your suppliers is crucial. You depend on your suppliers to consistently provide you with quality ingredients that are delivered on time and at the best price. Creating a mutually beneficial system that is optimal for both you and your suppliers will make a huge difference in preventing errors and controlling costs. Additionally, having a bird's eye view of all of your suppliers and their catalogs is the perfect way to compare prices and determine which supplier is best for your needs.
Coordinate Appropriate Delivery Times
When you begin working with a supplier, make sure that their delivery suits your business. The worst case scenario is to get items delivered during service or while you're counting inventory. This is why you should set delivery times that work for you.
Have the Person Who Placed the Order Receive the Order
One of the biggest issues with receiving deliveries at your restaurant is that the person who receives the order isn't the same person who placed the order. Therefore, this person won't know exactly what was ordered and won't be able to spot mistakes. This is a major bottleneck for restaurants because incorrect orders need to be fixed, leading to a lot of wasted time on the phone chasing down suppliers after the fact.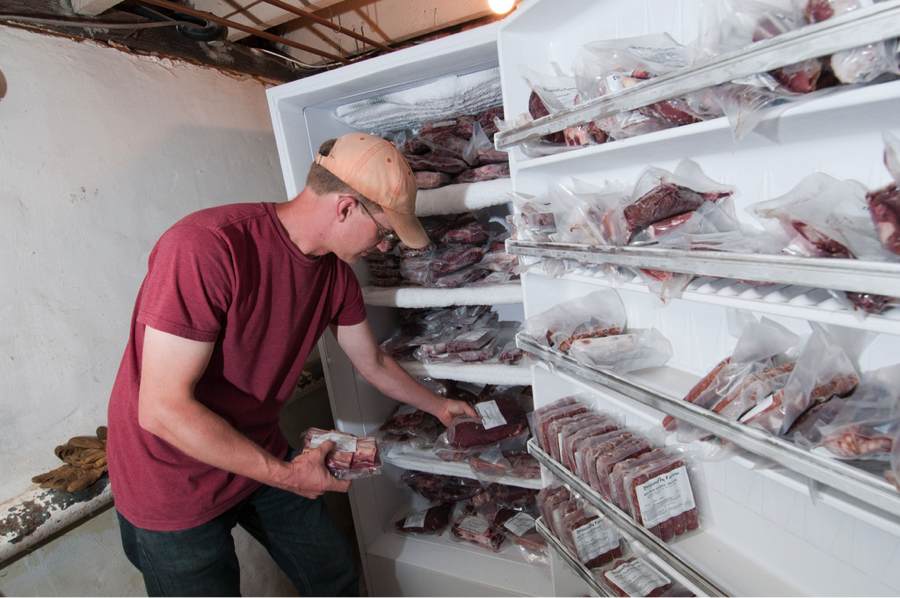 2. Aim for Real-Time Inventory Management
The restaurant industry remains unique in the retail world, in that it's the only industry that doesn't have a real-time count of their stock. In any business, inventory management is crucial to knowing the value of your business. Inventory management in restaurants is even more important because the costs of your goods can fluctuate often, affecting the profit from your dishes. As a result, any inaccuracies are very costly.
According to the New England Journal of Medicine, digitizing inventory can reduce errors by up to 44.1%. While this study was done for the medical industry, the same truth applies to the restaurant industry. Knowing the value of your stock in real-time can significantly lower waste and leakage in your establishment.
Create Inventory "Rooms"
Dividing your inventory into different categories makes both counting and purchasing a lot more organized and efficient. For example, you can divide your restaurant inventory into four categories:
Perishable Goods: All fruits, vegetables, meats, cheeses.
Dry Goods: Flours, spices, etc.
Beverages: All drinks at your establishment.
Tools: Utensils, napkins, etc.
By creating separate "counting rooms" you can decide which groups are counted daily, weekly and monthly. Goods that are most perishable can be counted more often to avoid waste.
Don't Overstock
Overstocking your inventory can be a major cash flow hostage. Make sure that your stock is no more than 1.5 times the amount of your cost of goods sold or that you're never holding more stock than is necessary for 7 business days or with a 15-day reserve of inventory for alcohol.
Know Your Cost of Goods Sold (COGS)
Your COGS is how much it costs you to make a product that you sell — in a restaurant this is your drinks and dishes. You can calculate this amount by combining the value of your inventory at the beginning of the week with all of your purchases, then subtracting the value of your inventory at the end of the week. Once you know your COGS, you can divide that amount with your total sales to find out what your food cost percent. In a profitable restaurant, you would want to keep your food cost percent between 30-35%.
Using your food cost percent, you can know exactly what value your inventory needs to be per day. You can do this by multiplying your average monthly food sales by your food cost percent. Now divide that number (your average monthly food usage) by 30 (days/month)
$20,000 (Avg. Monthly Food Sales) X 35% (Food Cost Percent) = $7,000 (Food Usage)
$7,000/30 days = $233/day of food usage
Consistently Track Your Most Important Items
There are certain items in your restaurant that are the most valuable, such as meat and alcohol, which need to be tracked more closely. Be sure to count these particular items more carefully so that you can manage shrinkage, prevent waste and avoid leakage. To do this, make a list of these valuable items and designate one key person on your team to keep an eye on them.

Related: How to Manage and Pay Tipped Employees in Restaurants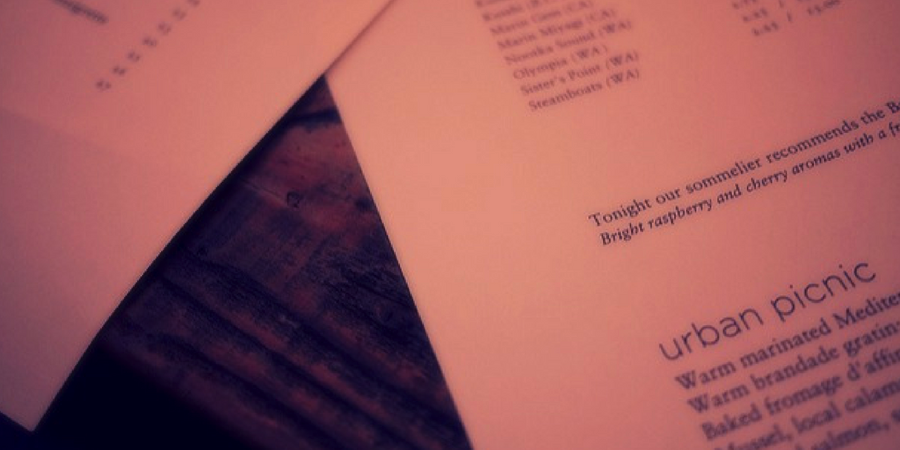 3. Perfect Your Menu Engineering
Engineering your menu effectively can increase your restaurant profits by 10-15%. Therefore, taking the time to price your menu items accurately and track your dishes is important and can save your business.
Cost Your Menu and Divide Your Dishes
Take the time to accurately cost each dish on your menu. While prices fluctuate, you can take the average cost of each ingredient and the amount of that item that is used on your menu.
Once you cost your items, you can divide your menu into four categories:
STARS: the most profitable & most popular.
PLOW-HORSES: the least profitable & most popular.
PUZZLES: the most profitable & least popular.
DOGS: the least profitable & least popular.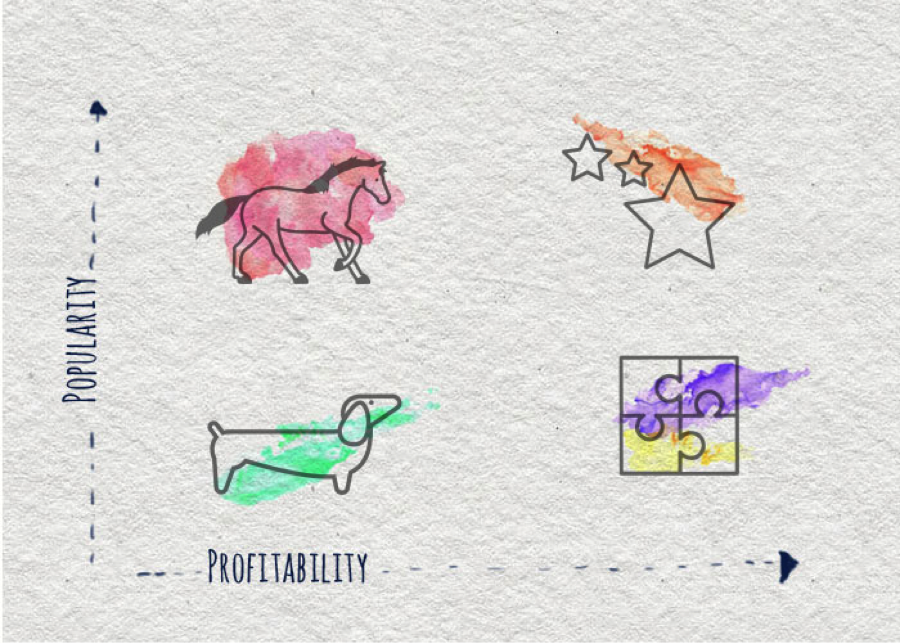 Related: Top Areas to Target to Control Labor Costs
Design Your Menu
Once you know which items are your most profitable and popular stars, you can design your menu to make these dishes stand out. Putting these dishes first, showcasing them in boxes, or highlighting them are good ways to further increase popularity and profits. There are many productive menu hacks that can change your bottom line, including keeping dollar signs off your menu. To fully understand the art of menu design, check out this post.

Got your own helpful hacks? Please share them in the comments below. Please give SimpleOrder a round of applause for providing the tips above. 
p.p1 {margin: 0.0px 0.0px 0.0px 0.0px; font: 12.8px Arial; color: #232323; -webkit-text-stroke: #232323} span.s1 {font-kerning: none}
p.p1 {margin: 0.0px 0.0px 0.0px 0.0px; font: 12.8px Arial; color: #232323; -webkit-text-stroke: #232323} span.s1 {font-kerning: none}