Become an insider!
Get our latest payroll and small business articles sent straight to your inbox.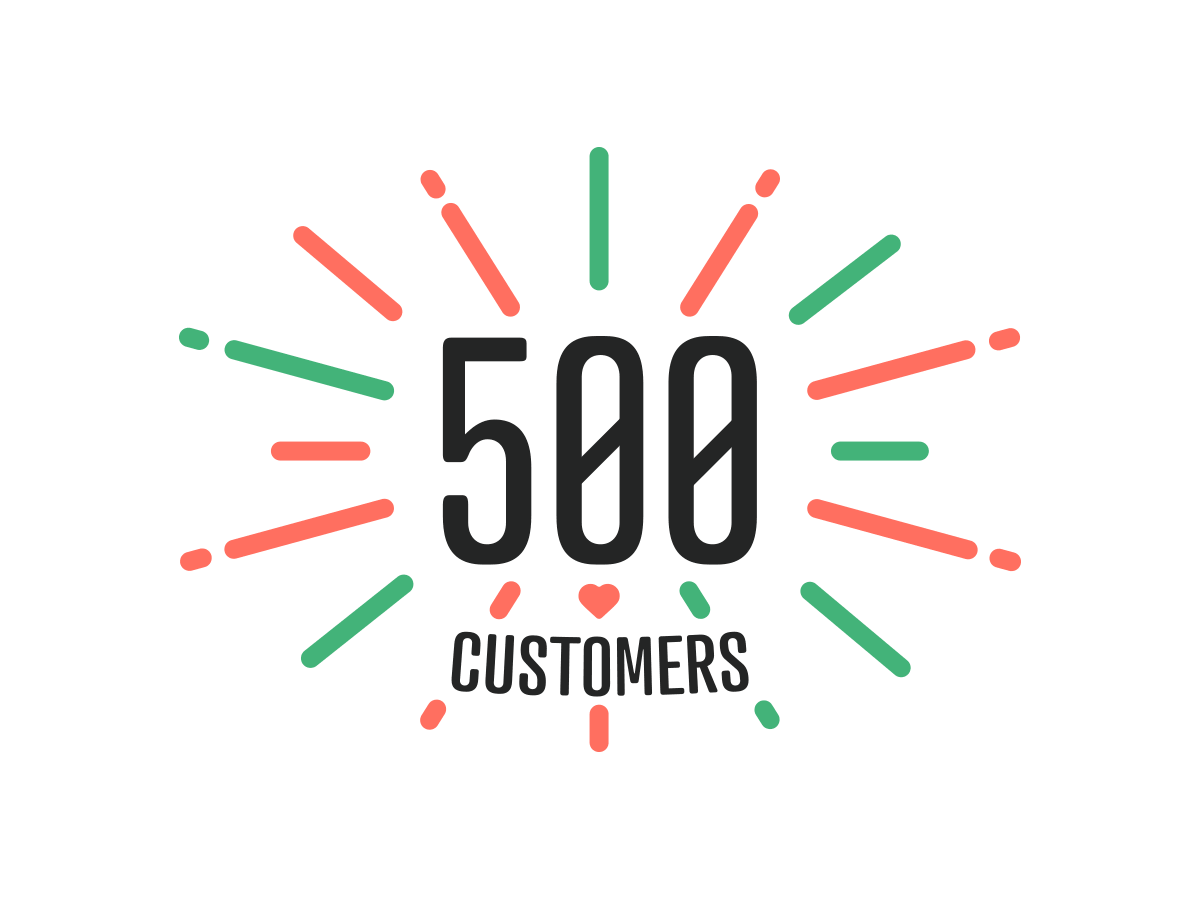 Ever catch yourself dreaming about what it would feel like when you hit that big customer milestone? Every startup founder dreams of checking their stats one morning, only to find that they have hit a major milestone – 500 Customers!
We are proud to say, we hit that exact milestone just recently, about 18 months from when we began this journey to create the simplest, fastest and friendliest experience in payroll for small businesses.
Along the way, we have rejoiced, stumbled, fallen down, picked ourselves back up, and kept going with our mission to build the best payroll company ever. Delivering great customer service every day has been our highest goal. It's what has kept us going through some long hard nights and even longer weekends.
It's also exciting to announce that we are now officially available across all 50 States in the US, so we can bring payroll joy to small businesses across North America!
So, how did we get here?
Talkin' About David vs. Goliath
As a startup in a competitive space, you may find yourself up against industry Goliaths, but don't fear taking them on
Payroll is a competitive space, there is no doubt about that. People often ask us how we are different from the larger players, like ADP, Ceridian and Paychex.
They wonder why we took a chance and entered a market that on the surface, did not seem to need yet another payroll solution. After applying some Lean thinking, getting out of the building, and talking to hundreds of small businesses, we realized there was an unmet need, which we wanted to provide for that target market.
Small business owners and startups want simplicity and speed. They also like to get value for money, but most importantly, they like to have a friendly voice on the phone to give them the confidence that their payroll has been processed smoothly. Most large payroll companies simply don't deliver on what small businesses need.
We like to think that Wagepoint has fulfilled those needs.
We love small businesses, because we can totally relate to most of the people we interact with. Most small business owners are warm, friendly people, passionate about their business. They make decisions quickly, and more often than not, based on whether they get along with their potential suppliers or partners. It isn't just about a cost – benefit or product based analysis, it also comes down to whether they want to do business with someone.
We thought about how we would want to be treated, so we applied that same thinking to how we deal with our customers. From our first to our five hundredth.
Takeaway: Treat your customers the way you want to be treated.
Know Your Target Audience
In the beginning, we were so eager for validation that we would try to satisfy the needs of every customer who signed up online. We knew we wanted small businesses and startups, but we hadn't clearly defined who the decision maker was: the Owner / CEO, HR Manager or Accountant, finance director / CFO?
This led to a lot of confusion in the early days from a marketing standpoint. We had no clear message. We were shooting from the hip at a lot of different targets, but were hitting nothing.
After spinning our wheels, we took advice from marketing expert, Saul Colt, who NYT bestseller, Chris Brogan said is "exactly who you want representing your company." His advice was to narrow our focus so that we were speaking only to the the group we wanted to target the most. He was totally right. After that, we doubled down on the small business owner / startup founder market. This gave us a laser focused approach for where to deploy our time and resources.
In the process, we also realized that Accountants would make better partners than HR professionals, as many of them were ready for a change after dealing with old-school payroll software for their clients.
Takeaway: You can't please everyone, but that's ok.
Focus On Scaling, Only Once You Have Understood the Customer Journey
As our customer numbers were starting to grow, we started to see cracks in our foundation. As a startup, our limited resources were being stretched pretty thin. We understood what we wanted our customers to experience but we had to figure out how to scale it.
That's when we began to automate as much of our back-end as we could.
So we set about implementing tools like Zendesk to streamline our support ticketing and Intercom to add an additional layer of communication with our customer. Ultimately, this allowed us to focus on providing the best possible experience while growing Wagepoint and maintaining open lines of communication directly with our target market.
Creating a great customer experience is about prioritizing the feedback we receive from customers, as well as making sure we are accessible to them along the way. As with most startups, we didn't wait to build everything out of the gate, but instead iterated along the way. At the end of the day we had to build features which would serve the good of the many, not the few and then go from there.
Takeaway: The trick to prioritizing is to not only to choose the right tasks but to ensure things are being done in the right order.
What We've Learned On The Road To 500 Customers:
A big crowded market of larger players doesn't mean there isn't room for a better solution, providing you focus on the customer experience.
You only have a limited number of bullets. Don't shoot wildly. Focus. Get to know exactly who you are building for and who controls the purchasing budget.
Focus on scale once you have a solid base of customers. Pay more attention to creating new features, according to a curated order of priorities, and double down on creating the best customer experience possible. Automate as much as you can; it will free up more time to spend with customers and developing cool new features.