Become an insider!
Get our latest payroll and small business articles sent straight to your inbox.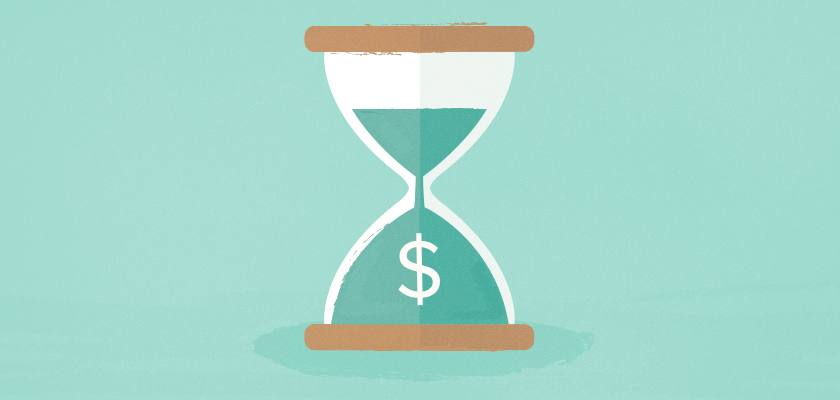 If you've been processing your business' payroll manually, you might not be aware just how much time that takes. A SCORE (@SCOREMentors) study indicates that some in-house employees at small businesses are spending up to 10 hours a month processing payroll.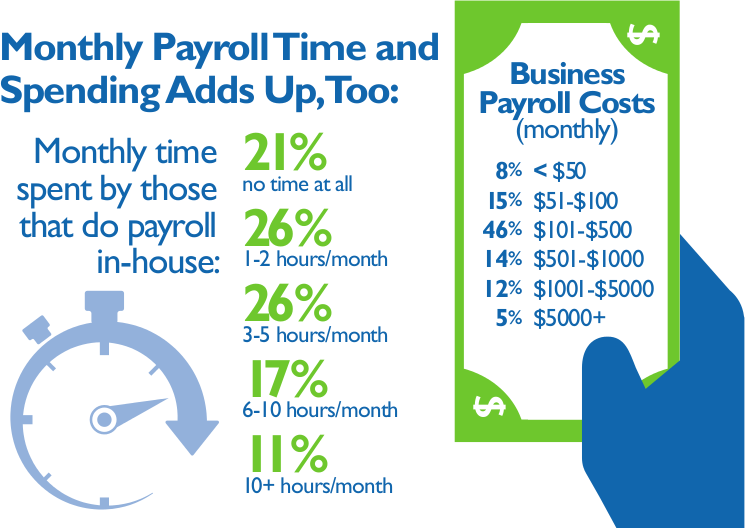 If that doesn't sound like much, consider this: Over the course of a year, you or your team could be spending 120 hours on payroll. That's the equivalent of 15 eight-hour work days or three entire work weeks. This begs two questions:
Is this the most efficient way to handle payroll?
Would your payroll needs be better served by using payroll software?
Chances are, automating your payroll needs is the way to go. Payroll software can improve your bottom line by saving time, money, and properly handling complicated tasks like federal, state and local taxes, as well as employee benefits. It also makes your business more efficient by helping you calculate overtime, set up direct deposit, and give employees self-service access to pay stubs. On top of that, payroll software can make your business more efficient.
Here are four ways that illustrate how payroll software can improve your productivity by:
Is Payroll Software Worth the Cost?
Our answer to this question is an emphatic yes. Payroll software can offer considerable ROI, considering many programs are inexpensive.  Investing in payroll software will reduce employee hours spent on processing payroll. This is a scenario where spending money will help you save money in the long run. Is now the right time to invest? If your business finds it difficult to grow because manual processes are holding you back, yes.
Wagepoint would like to thank Technology Advice (@Technology_Adv) for this informative summary and for making it easier for people to compare software reviews.