Become an insider!
Get our latest payroll and small business articles sent straight to your inbox.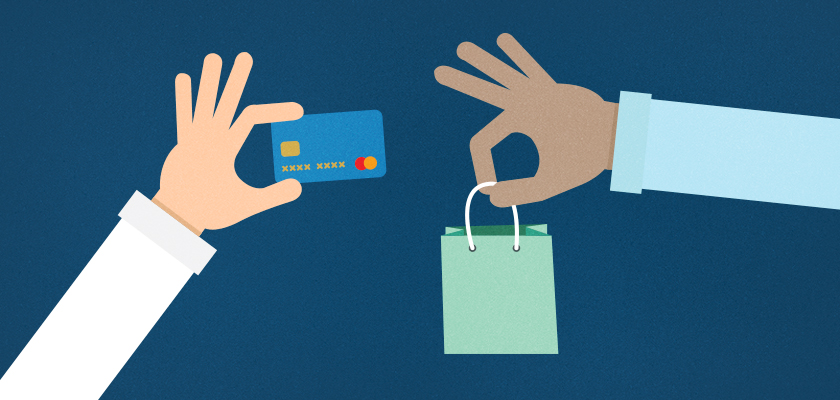 To make payroll, you need money in the bank…
Which makes effective invoicing is a must.
Let me ask you this: Do your customers pay you in a timely fashion? If not, cash flow can become critical, making it impossible to grow your business.
That's why, for your business to succeed, you need a sound invoicing system.
The thing is, different businesses create different invoices on a monthly basis. Depending on your industry, you might be creating 5, 20, 50, or even 100 invoices per month. While these numbers don't necessarily indicate how successful your business is, how efficiently you create them matters.
In this post, we are going to walk you through 5 steps for creating awesome invoices that can help you develop a sound payment system.

1. Get an Invoice Template
Templates are a huge time saver — and they make invoicing loads easier.
You can either create your own customized template in applications such as Excel, Word, or Google Docs. Alternatively, you can use the existing templates that are already preloaded with the billing software of your choice.
The idea is to use a similar template each time you issue an invoice. That way, your clients become familiar with your invoicing format.
If you don't have a billing software, looks for vendors whose systems offer professional, easy-to-use, and ready-to-send invoice templates. That way, you'll save yourself a lot of time and resources.
2. Include Your Current Contact Details
There are times when customers and vendors have questions about your billing.
Make it easy for them to get in touch with you: Include your most current contact information in your invoices.
For example, you could have your current business name, postal address, phone number, and email address among other essentials. Such information should be placed in your header. If you have a separate billing address, make sure it's easy to see.
3. Adopt a Consistent Numbering System
This is one of the most important steps, yet one of the easiest to forget. Each invoice you create should carry a unique invoice number.
Why is it important?
A unique number guarantees your client will process the invoice. It also becomes easier to search or sort when you are doing taxes.
It doesn't matter how you number them. It's all up to you. But, you need to have a bit of consistency with your numbering.
Whether you choose to use letters or numbers, make sure they follow a sequential order. That way, you'll have less trouble managing your invoices.
In addition, include the date your invoice was prepared, the date the project was concluded, and when payment is due. You can choose a specific date or a number of days (could be 15, 30, 35, 60) days after the invoice is sent.
That way, your clients will know when the payment is expected, making it more likely they'll pay on time.
Online accounting software makes it easy to keep track of invoices, so you know who owes you, who's paid, and who's late.

4. State Your Preferred Method of Payment
Let your clients and vendors know how you would like to be paid. Some prefer using credit or debit cards to make payments. Other may have other preferences.
Your goal is to simplify payment by giving your customers a one-click payment platform.
5. Come up with an itemized list of your services and rates
The body of your invoice should detail:
The services rendered or products purchased
The date sold and/or performed
The subtotal for each line
The total fees now due
If relevant, you may also include the hours worked, the number of products purchased, and any discount applied.
Include as many details as possible to ensure the recipient understands exactly what they're paying for. This lowers the risk of questions which could delay the payment.
A few tips…
Give a clear description of your services or product. It needs to be clear what was purchased and delivered.
Also, put your total in bold. That way, you make it clearly stand out.
Remember to include additional terms and conditions, preferably at the bottom of the invoice. In your invoicing software, enter this information in the notes field of your template. That way, it shows up automatically in every invoice your produce.
Summing it up…
For the smooth functioning of your business, you need a sound payment system. Otherwise, you'll struggle to pay for supplies, keep the lights on, or worse, pay your contractors and employees.
A smart payment system reduces paperwork and streamlines your financial management. It can also help you process payments in an accurate and timely manner.
Now, that's where online invoicing comes in.
A billing software helps automate the process of processing payments, freeing up more time for other activities.
Just keep the 5 steps we've covered here in mind. They'll help you create good invoices that get paid.

The advice we share on our blog is intended to be informational. It does not replace the expertise of accredited business professionals.