Become an insider!
Get our latest payroll and small business articles sent straight to your inbox.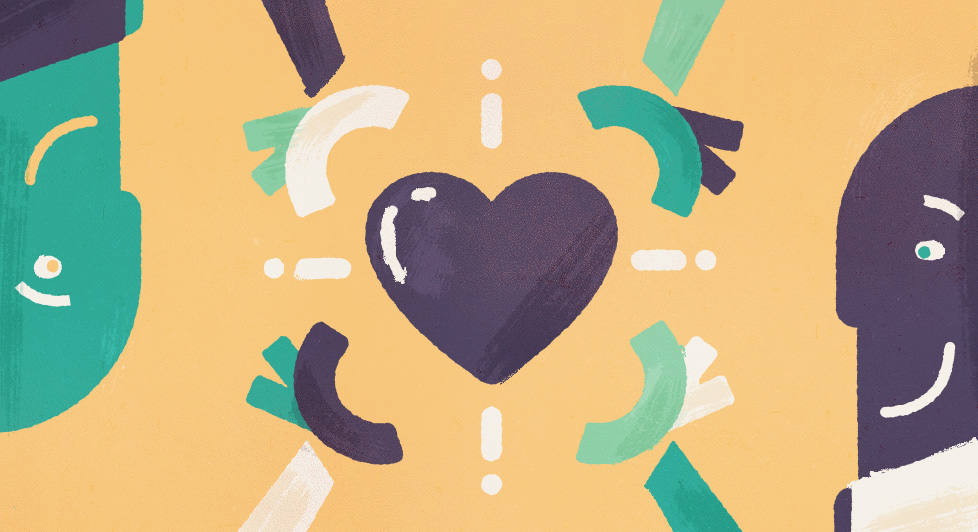 There are many personal reasons to volunteer as a high school student, or once you're retired, but what about for us small business and start-up owners?
What about we, the few, the brave, the bold entrepreneurs who lay awake at 3am sweating in anticipation for the next round of funding or the completion of an upcoming important project? What is the advantage to try and jam even more activities into our already overcrowded days?
Well, the truth is that making time for volunteering can actually be the difference between successful small businesses and those that fail.
We're not just saying that, either; here are 7 reasons we've come up with based on our own experiences as well as credible secondary research.
1. It's good for your health
Volunteers report being happier and less depressed.
As an entrepreneur, you likely spend a lot of time doing everything except relaxing. Experts agree that focusing on helping someone – or something – else can interrupt the usual stress-producing patterns our bodies become used to.
Another substantial piece of research has proven that individuals who begin volunteering earlier in life end up having a 44% lowered risk of developing age-related illness.
2. Volunteering enables collaboration, networking, and idea sharing
"The Apple co-founder Steve Jobs and companies like Pixar built open work environments that invited intermingling and the sharing of visions – you need that atmosphere too," writes Richard Branson on Entrepreneur.com in an article about fostering success in a start-up environment.
If you don't have access to an open office or networking area at your location, it might be a good idea to invest in one. In the meantime, volunteering within communities allows you the freedom to mingle and share ideas with people from other walks of life.
Sometimes just by working with new people and being an active listener you can find solutions to your own troubles (work-related or otherwise). You never know when your creative fire is going to ignite, or who is going to help you illuminate the darkness that's clouding a gloomy brainstorming process.
3. It strengthens your community as you invest in it
Don't just work in your community, live in your community. Build your reputation with as much care and integrity as you build your business.
Volunteering lets you show that you genuinely care about the state of your surroundings both culturally and economically. By helping out with causes you care about you will ensure that you are consistently helping to raise the collective floor of your community.
Why build a business in a place if you don't see it having a bright future? Volunteer to show that you care about the longevity of your community and its people, and in turn your community will reward you with ample opportunities to expand your company. It will also show others that you are a natural leader, which is an important quality and personality trait of a small business owner.
4. It provides an intrinsic sense of accomplishment
Hitting roadblocks? Maybe a project isn't panning out the way you intended it to?
Volunteering is a great way to earn that sense of accomplishment that we all need from time to time in order to keep our confidence up. Completing tasks for your volunteer organization can be especially effective at getting you back on track to being productive at your own business.
5. It helps build your transferable skills repertoire
Volunteer positions often offer extensive training (coupled with experience), such as a crisis counsellor at a women's shelter. Using these opportunities to practice or hash out new ideas and skills can be a worthwhile endeavour not just for the person or organization you're helping, but for your own set of skills that you can bring back to your business.
6. It lets you spend quality time with family
You signed up for this. You're always busy. You expected to never have enough time, but you know you need to somehow still make time for your family and personal life. Volunteering can provide that balance and there are always opportunities to volunteer with your family.
While it might be a challenge to coordinate everyone's schedules, volunteering as a family has many worthwhile benefits. Children watch everything you do. By giving back to the community, you show them firsthand how volunteering makes a difference and how good it feels to help other people and enact change. It's also a valuable way for you to get to know organizations in the community and find resources and activities for your children and family.
7. Doing good is also good for business
Showing off your brand not as a business but as a human will let customers connect and relate to you in a way that a 'dollars and cents' attitude will not.
Furthermore, you should always strive to not just be a good business person, but also a good person. Yes, profits are important for any business, but as a small business owner, they should only act as the fuel that propels you towards doing great things for your community.
Did we miss any of the great reasons why small business owners should volunteer? We'd love to hear your comments and tips!
This blog post is brought to you by Chris Martin, Marketing Coordinator for Charity Republic – an Ontario-based social enterprise that fosters volunteerism and community engagement through simple and efficient software solutions for charities, non-profits, and the education sector.