Become an insider!
Get our latest payroll and small business articles sent straight to your inbox.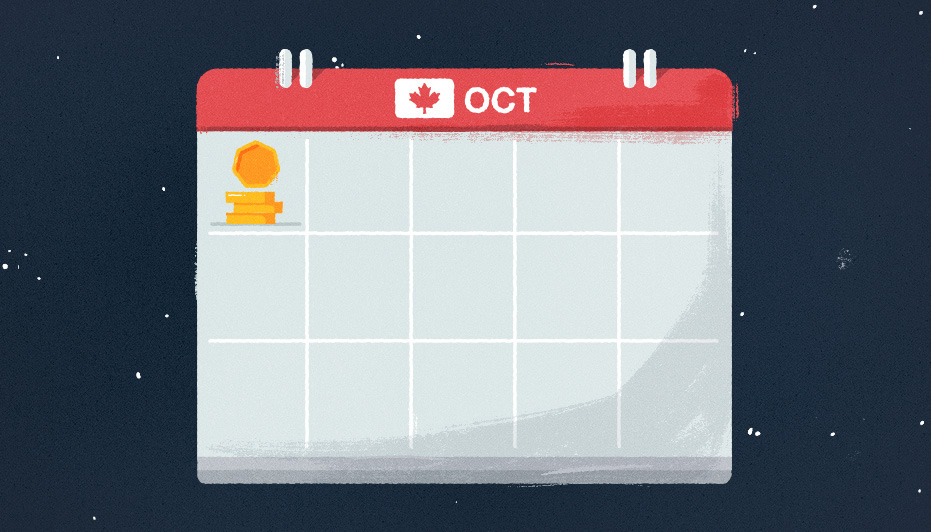 Effective October 1, 2015, the minimum wage will increase across the Canadian provinces of Newfoundland & Labrador, Ontario, Manitoba, Saskatchewan and Alberta.
If you're short on time, just scroll below to get the updated minimum wage amounts by province.
What is minimum wage?
The minimum wage is the lowest hourly pay rate that an employer can pay an employee, with a few exceptions including students and servers who have their own minimum wage requirements.
In each province, it will be the employer's responsibility to make all of the necessary adjustments to the corresponding payroll.
That's a big responsibility.
How does this affect your business?
All employers must make payroll adjustments effective October 1st, 2015. The date change covers pay period coverage, which means if your employees work any hours on or after October 1st, you need to pay them, at least, the increased minimum wage. Only the hours worked on or after October 1st will require the increased rate.
If your company, like many, has a one-week hold on your payroll i.e. a delay between work completed and pay transferred – the employee won't notice the increase until the following pay. Of course, all of that depends on when the payday is for your company.
If you're following along so far, this means you will likely have a pay cycle that includes both the previous minimum wage and the new one beginning October 1st.
By now you should be asking yourself, "does my payroll provider allow for two different pay amounts within the same cycle?"
Many payroll providers will offer this feature, but it's worth making sure before your next pay cycle.
Wagepoint calculates employee earnings at the pay rate assigned when payroll is processed. To accommodate the changes, you could pay your affected employees at their older rate and add any difference using a different Income Code.
An employee labour board complaint is not something you want to deal with as an employer. Take extra time this month paying attention to your province's minimum wage to make sure your business is compliant and paying the proper amounts come October 1st.
October 1st, 2015 Minimum Wage Increases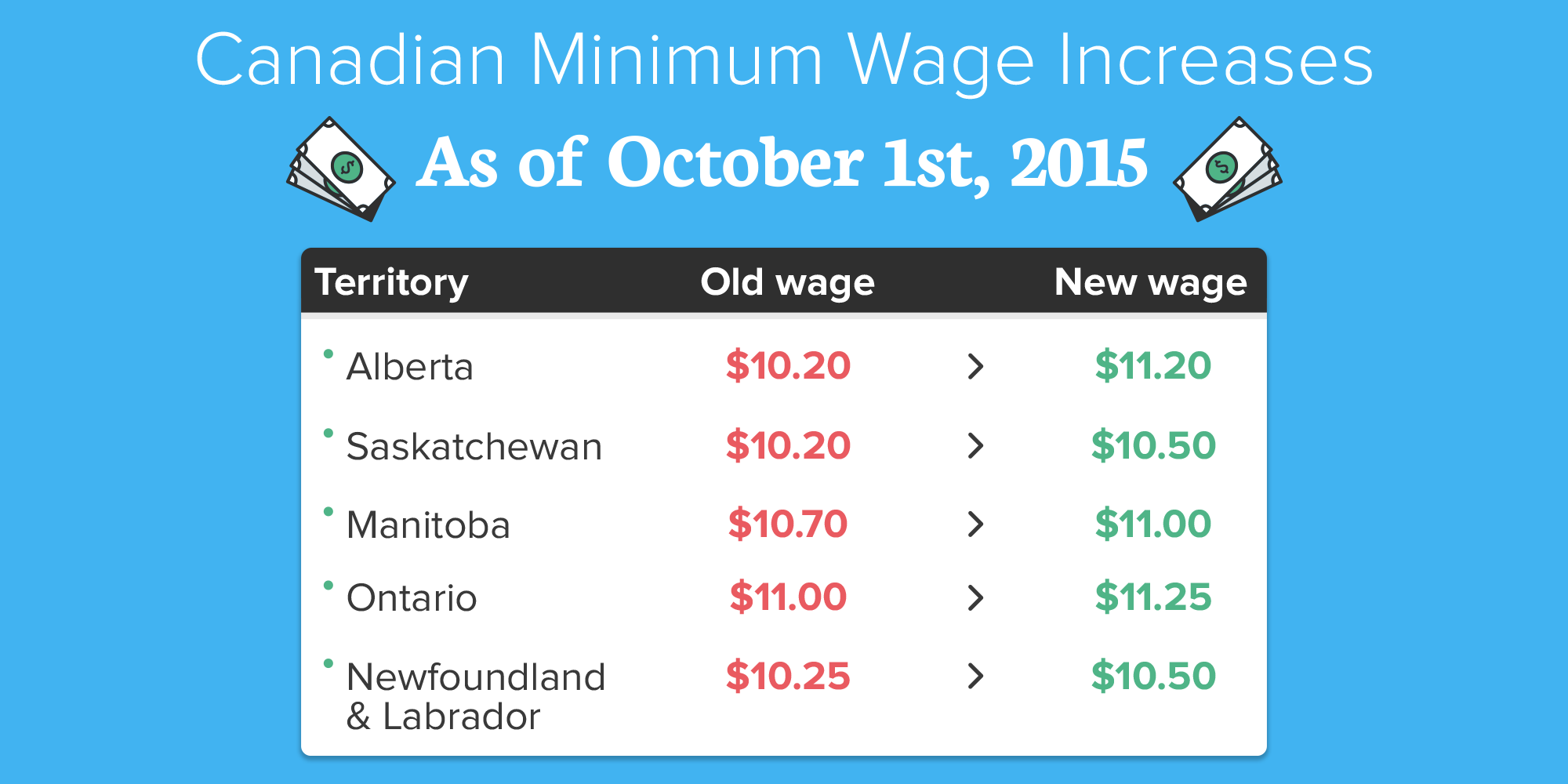 Alberta's minimum wage will increase from $10.20 to $11.20.
For servers, the minimum wage will increase to $10.70.
Saskatchewan's minimum wage will increase from $10.20 to $10.50.
Manitoba's minimum wage will increase from $10.70 to $11.00.
Ontario's minimum wage will increase from $11.00 to $11.25.
For servers, the minimum wage will increase to $9.80 and for students to $10.55.
Newfoundland and Labrador's minimum wage will increase from $10.25 to $10.50.
View all of the current and forthcoming hourly minimum wage rates for adult workers in Canada.