Become an insider!
Get our latest payroll and small business articles sent straight to your inbox.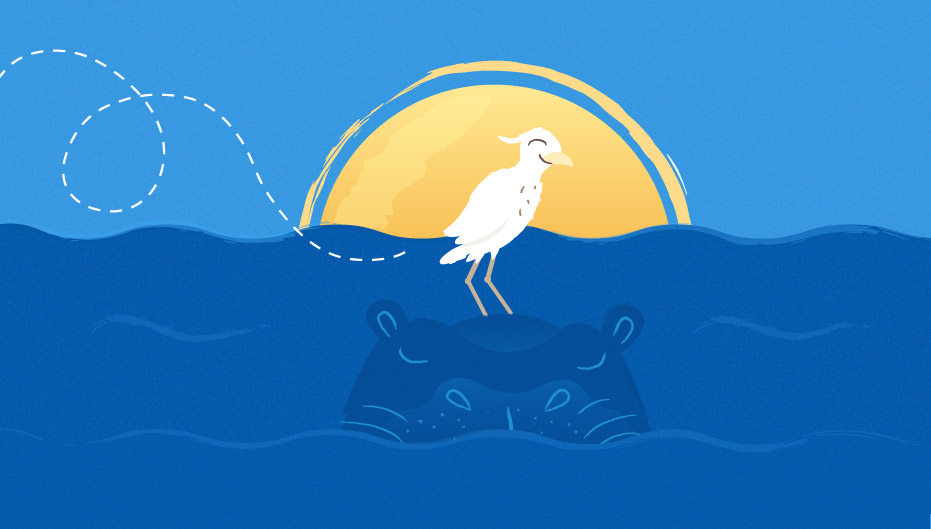 Starting a social entrepreneurship company is not everybody's cup of tea.
In today's economic structure, it can be difficult for people to envision a scenario where following their passion and good intentions can lead to financial prosperity.
As a society, we are taught, to a large degree, that Hours Worked = Salary Earned. The reason this idea is so influential is because it is also thoroughly embedded in our way of thinking that Salary Earned = Quality of Life.
The idea of this dependency is ingrained so deeply in our subconscious that the very thought of social entrepreneurship i.e. creating a business to impact social change is terrifying to many of us.
Numerous people hold the belief that to fully throw yourself into a venture that is focused on social change you must either be wealthy or crazy. This does make some logical sense considering the wealthy can use the venture as a tax write off, and the crazy are always doing something that doesn't follow a mainstream perspective.
At Wolf Trap Animal Rescue, we use our own little bit of crazy to fuel our desire to succeed. No amount of effort is too much.
How Much of An Impact Can You Have?
Being that we are an animal rescue group, some people may wonder how much of an impact we can have on a large metropolitan community.
You might have the same doubts about your own social venture, but change has to start somewhere and someone has to take the lead.
Dr. Burton, DVM, our founder, and company veterinarian, holds the idea that shelter medicine has gotten a misleading reputation in the veterinary community. Her vision is to begin to bridge the gap between animal rescue/shelter operations and veterinary clinics.
Traditionally, animal rescue/shelter organizations have been mainly non-profit, volunteer-based operations; however, veterinary clinics have become a highly profitable and more appealing career path for the majority of veterinarians.
Dr. Burton's vision is to morph the two modalities into one fluid and comprehensive system. She believes that if she can bridge the gap between these two disciplines of thought, she can begin to approach the differences of opinion with a dialogue that leads to resolution and understanding.
Finding a common goal can serve as an approach to resolution, as opposed to constant disagreement. When seen in action, this approach can be successful and financially rewarding.
This approach can also inspire individuals in other industries to look towards unification, as opposed to competition, to achieve positive growth. This form of growth could create organizations that not only serve as a means for financial gain, but could also bring positive social change to a community in need.
Our Business Model of Social Entrepreneurship
We rescue most of our animals from Mississippi, with the help of a few core animal shelters, and transport them to the Northern Virginia/D.C. area to find them new homes.
The situation in Mississippi is one of overpopulation, due to lax spay and neuter regulations. Our work there is to assist with the reduction of the animal population through humane means, as well as to support the local animal shelters with raising funds to continue operations. At the same time, we provide an opportunity for families in the Northern Virginia/D.C. area to add a loving member to their family.
A lot of work goes into the animal rescue and rehoming process, but the concept is basic and straightforward. What is unique about what we are creating is that we are utilizing the result of one operation to create a residual client base for the other.
At the Wolf Trap Animal Health Center, which is still in the process of being constructed, we intend to provide care for the animals that we have previously homed with loving families.
From our perspective as animal lovers, this is the greatest of all rewards. We will be able to stay in contact with the families that have adopted from us and will get to enjoy watching many of the animals that we have rescued grow up. This process will also help both owner and pet in the pet care process moving forward. We will have the benefit of already possessing intimate knowledge of these animals. We also won't be swayed by any fast judgments about certain health conditions simply due to the fact that these pets were pulled from a shelter environment.
From a business standpoint, we will have created a client base that can fuel our clinic's operations from the very beginning.
We will not be forced to rely solely on traditional means of generating business for the clinic. The ability to create a revenue source, from an equally successful and self-sustaining operation, places us in a position to succeed in the present and to continuously grow in the future.
A Service for a Good Cause Can Be Profitable
Providing a service, even for a good cause, can be profitable. As social entrepreneurs, we have learned that our degree of profitability is directly related to our desire to be of service.
When benefit to self takes the lead in your actions, you begin to measure success by different parameters. At Wolf Trap Animal Rescue, we believe that the positive impact we have on our community is the greatest sign of our success.
The business model that we plan to execute allows us to create a financially stable operation from the beginning. Rescuing animals from a bad situation and placing them with families that are committed to loving and caring for them is the first step in that process. It is fairly simple, due to the concept of supply and demand.
When you begin to measure the success of your business by financial accumulation alone, you may be forced to divert your initial intentions. What once was a novel and exciting venture can quickly become a stressful obligation. That's why we believe that true success is about something more than simply making money; it is about making choices that benefit the community at large.
Committing to Community
While operating the rescue, we have embraced the idea of community and are determined to keep this at the forefront of our business structure. Although we have many goals laid out for our future, none come before our commitment to community activism.
We are continuously driven to act because each action will inevitably lead to successful growth. Our growth is in direct correlation with the positive or negative outcomes of our actions.
We intend to continue our positive influence in the Northern Virginia/Washington D.C. area. Our members realize that, as a society, we often tend to lay too much responsibility on federal and state organizations to provide us with an ideal quality of life.
The foundation has been set for us to succeed and prosper with the freedoms that have been established for us, but it is the people who make up the community. And as social entrepreneurs in our community, we realize that it is up to the people to create the desired state of our quality of life.
Our intentions are to maintain a self-sustaining business that provides a much-needed service to our community. We believe this is something you can do too.
This blog post is brought to you by Jesse Marsh, Director of Finance at Wolf Trap Animal Rescue – a Northern Virginia-based animal rescue / foster program developed to assist the Corinth-Alcorn Animal Shelter in Corinth, Mississippi.