Become an insider!
Get our latest payroll and small business articles sent straight to your inbox.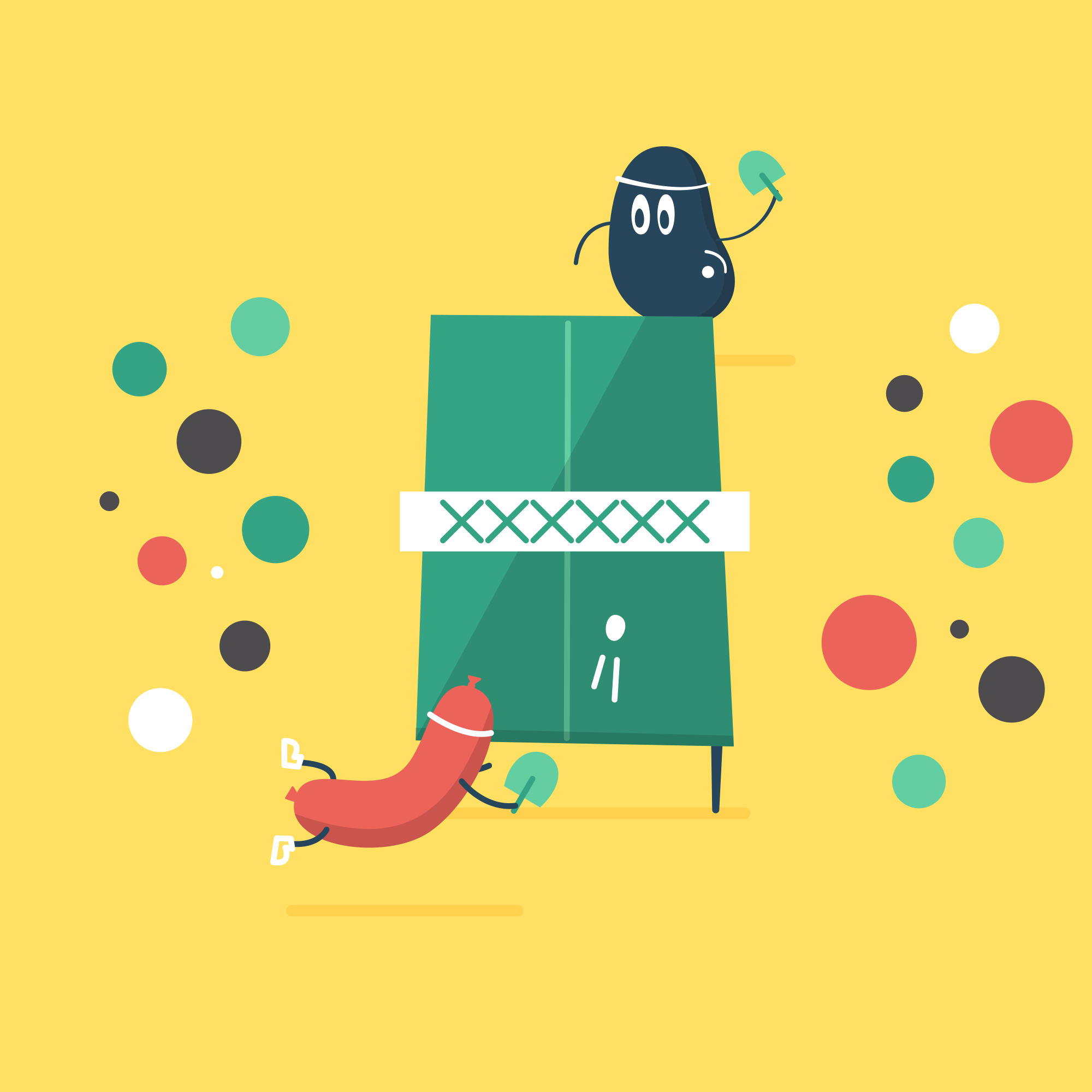 This was the week we all celebrated "National Fun At Work Day" across North America, and no surprises, we got into the spirit as well and even came up with our five fave fun suggestions – alliteration much?
#5 Have a dance-off! #NationalFunAtWorkDay #officelife pic.twitter.com/IYeUO3n83w

— Wagepoint (@Wagepoint) January 28, 2015
Visit hashtag #NationalFunAtWorkDay and learn how to motivate your employees. View our five tips and maybe you'll get some inspiration on how to create a fun workplace.
But the festivities don't have to stop after this week.
We've decided as a company to keep the fun going year-round at Wagepoint because we realized that having fun in the workplace can be a real productivity booster. And why not?
When your employees are having fun, they are happy and when they are happy, they are productive, and when they are productive, your company grows.
All work and no play
If you don't encourage your employees to have some fun at work, there's a good chance that you might find yourself with a riot on your hands. Or just a whole bunch of grumpy people – and who wants to wake up to that!
We all know this – as humans, we are inherently social, and that spills into all aspects of our lives – even the workplace.
Sure, nobody needs to shoot the shit all day, but if you give your employees room to connect with their co-workers, they'll be more willing to go above and beyond with their workplace responsibilities.
We instituted a "Fun-Day-After-Sunday" at work, where our team gets to take one Monday afternoon off work, either in January or September, to get out and do a fun activity.
Those of us who participated shared the details of our activities with everybody else in the company, and then we all just hung out on Slack talking about the fun we had.
Why is this a relevant example?
Well, the deal was that only half of us could be out all at the same time, for obvious reasons of course. And everybody in the company stepped up to help each other out so that those of us who wanted to take Monday afternoon off could do that without worrying about anything.
Case study of one; but it's clear – if your employees have a stronger bond, they are totally willing to take on more responsibility and help each other out.
Is there such a thing as too much fun?
It's possible, especially if the intention is to just throw a whole bunch of potential perks without any focus on the values that make your company.
But we wanted to make sure we talked about that balance between work and fun early on.
For us, creating a fun culture is about opening up lines of communication so that people can get to know each other better. Fun is about encouraging a competitive spirit, volunteering for a good cause, or even watching a movie together.
So we thought about what would be a work activity we already do that could be done better from the perspective of wanting a better company culture.
And we came up with something simple like "Video Chat Fridays".
Every Friday, everybody in the company has to hold all their meetings via Skype Video, Google Hangouts or even Facetime. Any platform works as long as it's a video chat.
We've been doing it for four weeks now, and it's been pretty cool.
We get all "dressed up" formal-like and talk to each other about work, or hang out exactly as if we were in an office. Something about the face-to-face interaction makes bonding easier and it also makes us feel more positive about the work we are doing.
How to create a fun workplace in four steps
As many of you small business owners or startup founders, we don't have a dedicated HR team either. We realized that implementing our culture initiatives would be a big task for any one person, which is why we decided to get everyone in the company involved in the process.
We worked off our gut and just based every decision using the question "How would you like to be treated?" as our guiding compass.
Step 1: A company intervention
By the end of 2014, all of us were pretty damn exhausted from having launched our software in two countries and the operational nightmares that come with it! So, no surprises, our company culture was taking a bit of a beating.
We grew from a tiny 5-person team to a slightly less-tiny 16-person company and in that process, communication silos were being created, tasks were getting assigned left, right and centre because all our customer requests were a priority, and all of us were getting a bit bummed out about not having enough facetime with Shrad, our CEO, who was occupied with the task of fundraising.
Finally, in November we came to a breaking point. A bunch of us got together for a break in New York, during which time we talked about all these issues we were having in the company from a communication standpoint.
Shrad decided it was time to stage a company intervention. We got everybody on a call and he brought us all up-to-speed on everything – how much money we had in the bank, what was going on with our fundraising, where we were going as a company and reminded us all why and how we were doing something amazing, each and every day.
As a founder, you don't have to wait until things are going to the crapper before you have that chat with your entire team. We found the intervention to be so helpful that we are going to be do a company-wide status call every month.
The good news was that employee morale was back up, so we decided to use that moment as our jumping off point.
Step 2: Get employee feedback
I was working on our Editorial Theme Calendar for 2015 at the time, when I had an idea about instituting an annual Calendar of Fun – 12 fun activities we could all do together, an activity for each month of the year.
I sent out an email to everyone asking them to give me just one suggestion – any activity / company holiday / event we could all celebrate. And I was pleasantly surprised when I got a response from every single person on our team. Talk about an awesome response rate for an email

We got some pretty cool ideas going – Hawaiian Friday, Meatless Monday, Game Day, Chocolate Pancake day, and a whole bunch more.
Next, I got everybody to rank their favorite activities, so I would end up with a list of just 12 activities.
And even without knowing it, we were all working on what some of our culture-building initiatives were going to be for the new year.
Step 3: Make everybody responsible
In my past life working the corporate scene, I remember getting a memo in January outlining all the days off we'd get for the year. It kept things organized, but it also gave me something to plan around and look forward to in the year.
I wanted to do the same thing with our Calendar of Activities. I pulled together the final list and shared that with the entire team.
The point was that if you made a suggestion that made it to the final list, you would be responsible for getting people excited about it, working out the details of what you'd like to do that day.
Building a company culture isn't a one man job, and it is something you have to work on every day. Accountability is an important company value, and it made sense to have people in the company be accountable to each other for creating and maintaining our culture.
Step 4: Enjoy!
If you've done Steps 1-3 correctly, now you just need to enjoy this culture of fun you've created at your company.
Every single employee is a gatekeeper of your company culture, and it might be hard in the beginning, but trust me, it can be done. I can speak for my entire company when I say that we are happier for having gone through the steps ourselves.
As always, we'd love to hear from you. What are your suggestions for building a fun company culture? Do you think there's such a thing as having too much fun at work?