Become an insider!
Get our latest payroll and small business articles sent straight to your inbox.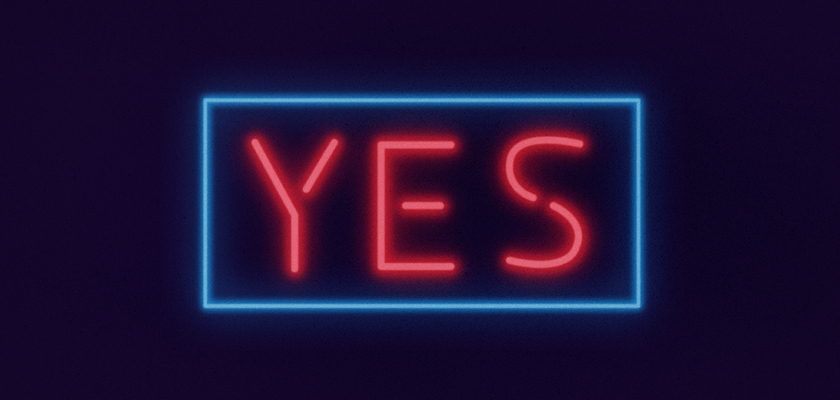 For any small business the decision to hire a new employee will alleviate stress in the long-term, but finding top talent is a challenge in all its own. Then there's the hurdle of getting this talent to accept your job offer.
Closing the deal and getting the candidate to say yes is a common problem, especially niche industries that require specialized training.
Why Do Candidates Turn Down Job Offers?
Preventing job offer rejection is only possible when you know what the problem is in the first place. According to a recent recruiting trends report, the top three reasons candidates turned down offers were:
The salary was too low for the position (29.7%).
Other offers were better (24.5%).
The company took too long to make an offer (24.2%).
What Can You Do To Keep Your Job Offers From Being Rejected?
While every job offer and candidate are unique — and there's no single way to have complete control over the outcomes, you increase the odds of a positive outcome with these seven practices:
1. Conduct market research.
Knowing how to set salaries is difficult for many business owners. In order to pay a fair rate and offer a competitive salary range, you need to conduct market research using tools like Glassdoor or PayScale.
With market research, you can figure out how much your competitors pay their employees in similar positions. You can also research industry averages based on positions. The United States Bureau of Labor Statistics (BLS) provides average wages based on occupation.
While researching, don't forget to consider locality. Some geographic areas have a higher cost of living than others. If you have a competitor in a different city than your business, consider the cost of living in that city.
And don't be afraid to have an open conversation or be open to salary negotiations. Be direct and ask your candidate the salary they received at their last job and the salary they expect at your job. With this research, you can determine who would most likely accept a position and whose salary expectations you are not able to match.
2. Write a clear, accurate job description.
To attract the right talent, you need to start off by writing a job description. The job description should answer the position's purpose, candidate qualifications, and key responsibilities.
You should also include a salary range in the job description. If a job seeker applies for the job without knowing how much you are willing to offer, they might be expecting a higher offer, which could lead to rejection. Including a salary range prepares candidates so they know what to expect. And, it will discourage candidates who would eventually turn down a job from applying.
Getting the right candidate to accept a job offer comes down to attracting the right people. With a clear job description, you won't have surprised candidates by the time you make a job offer.

3. Offer an attractive compensation package.
You might think you could save some money by lowballing your initial offer, but this isn't a good approach to salary negotiations. Instead, you need to offer a fair and reasonable salary to attract and hire talent. Remember: The top reason for candidates rejecting job offers was a low salary.
When crafting your compensation package, don't just focus on salary. Also highlight the other benefits you are willing to offer, and tell candidates the positives of these perks during interviews and throughout the hiring process. One survey found that 60% of job seekers consider benefits before they accept a job offer.
Benefits are a great way to attract talent, but they can get expensive. However, small business owners have some options when it comes to benefits and perks.
One benefit that can be expensive for small businesses, but coveted among job seekers, is health insurance. To make health insurance more affordable for small business owners, there is a Small Business Health Options Program (SHOP) Marketplace run by the government. You can view plans and prices on the SHOP Marketplace website. And, you might even be eligible for a tax credit if you have 25 or fewer employees.
If cash flow is tight, spruce up your offer benefits. For example, you can offer flexible schedules if your business permits it. With a flexible schedule, employees can change their work schedule up from a typical 8-5. That way, they can accommodate their personal lives.
Another inexpensive benefit you could offer is the ability to work remotely. This allows employees to work from the comfort of their homes periodically instead of always coming into your business. Keep in mind that this isn't possible with every position.

4. Include an employee value proposition (EVP) strategy.
Employees want to gain value from working at a business. When recruiting, highlight the ways a candidate can develop their skills by working at your company.
With an EVP, you can talk to the candidate about how they would grow and build value at your business. This includes all the tangible and intangible benefits an employee receives.
If the candidate has the potential to progress into a management position, tell them. Let them know that there is room to grow at your business. Without the option for development, candidates and employees lose interest in your business. According to one Gallup poll, 59% of millennials, 44% of Generation X, and 41% of baby boomers look for opportunities to learn and grow when applying for a job. (Fun fact for the day — here's the rule on capitalizing generation names.)
5. Highlight your employer brand.
If you don't think your brand is important, think again. Consider that 69% of candidates said they would reject a job with a company that had a bad reputation, even if they were unemployed.
You should always work to build a strong employer brand at your business. An employer brand is the way employees and possible job seekers identify your business. And, your employer brand is synonymous with your reputation for how well you treat your employees.
You should highlight a positive employer brand in the hiring process. Talk to candidates about what they can gain from working with your business. Describe your company culture and talk about what employees say they like about working at your business.
During interviews, you should ask candidates what they know about your business and why they want to work for you. Pay attention to their reasons for applying, and affirm why your company would be a good fit for them.
An employer brand, like a regular business brand, doesn't happen overnight. Use tools like social media, your business website, and employee testimonials to build your employer brand. Treat employees, customers, vendors, investors, and anyone else you come in contact with well.
6. Follow up with candidates.
Candidates who don't know where they are in the hiring process will start applying for other jobs (if they haven't already). It's important to follow up with candidates and let them know whether they are still in the running or not.
If you are no longer considering a candidate, tell them. Being upfront can help to foster a relationship with that candidate in case there is an opening in the future. And, it can build your employer brand.
When candidates are still in the running, let them know. A candidate who is talented doesn't have time for games. They don't want to wait weeks without hearing from you.
Following up with candidates can be as simple as sending an email or making a quick phone call. Schedule phone and in-person interviews and other points of contact ahead of time so the candidate knows they are locked down for the next hiring process step.
Always be clear with your candidate. If you haven't reached a decision yet, it is still a good idea to touch base. You can start off by saying something like, "Dear Candidate. Thank you for your patience in this hiring process. I will let you know as soon as a decision has been made."

7. Don't drag out the hiring process.
A long hiring process has the potential to deter any candidate, especially top talent. To avoid missing out on your number one pick, don't take too long to make offers.
On average, it takes 52 days to fill an open position. If your hiring process spans over the course of several months, you might have candidates drop like flies.
One study found that 10% to 15% of top candidates leave the hiring process each week it's delayed without reason. Talent doesn't want to wait around to work at your business because they know their value. A valuable candidate won't be on the market for long.
You can make sure your hiring process moves along by staying organized, maintaining contact with candidates, and avoiding lags between steps.
To save time, you could use an applicant tracking system (ATS). An ATS keeps all your candidate information in one database, so you don't need to sort through hard-copy and digital resumes. With an ATS you can store candidate information, track applicants, and easily compare talent to find the ones who best match your job description.

Disclaimer: The advice we share on our blog  is intended to be informational. It does not replace the expertise of accredited business professionals.
p.p1 {margin: 0.0px 0.0px 0.0px 0.0px; font: 20.0px 'Helvetica Light'; color: #3b3b3b; -webkit-text-stroke: #3b3b3b}
span.s1 {font-kerning: none}