Become an insider!
Get our latest payroll and small business articles sent straight to your inbox.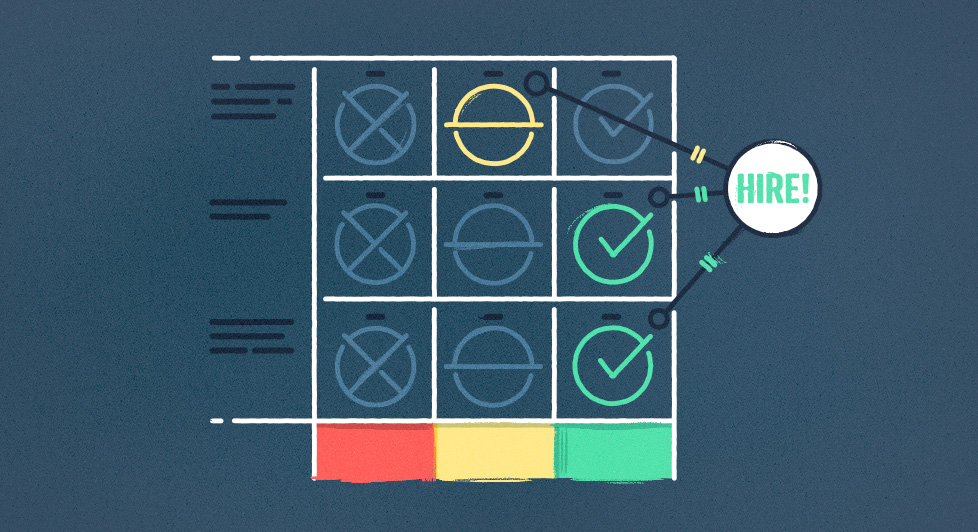 Back in the day, Jeff Booth was a typical builder.
In one case, while building a customer's home, flooring materials that Jeff's company supplied didn't arrive on time.  He had to force his customer's to put all of their furniture in storage and move to a cramped hotel on the other side of town while their home was delayed from circumstances out of his control.
The inefficiencies in the building materials industry frustrated him.  Manufacturers and distributors would tell him materials would arrive on a certain day, but he was holding his breath hoping it would happen.
Jeff then set out to revolutionize the building supply industry and renamed his company builddirect.com.
The mission?
Help end customers and their builders get great prices on high-quality materials and receive them on time and on budget.
To do this, Jeff needed to reset his priorities.
Once complete, he then went to find the right people.
He needed people around him that shared a sense of purpose to revolutionize the industry.  The skill set he needed was totally different from what he had.
His new plan was execution risk, and execution risk is basically all people risk.
The Scorecard Hiring approach
What was the best way on how to hire employees? He built a hiring scorecard template for the entire company and then started hiring a completely different type of person.
"This is when I stopped hiring traditional industry people and instead hired mathematicians and programmers.  We were not going to make the industry more efficient by doing it the same way it had been done for four thousand years" Booth said.
The scorecard describes exactly what you want a person to accomplish in a role.
This sounds simple right?  You would be amazed by how many companies cannot answer this simple question:
After 6 months and 1 year, what outcomes will this person need to reach / achieve for the role you are hiring for?
It is a simple question, but often hard to answer.
Job descriptions normally focus on activities, not outcomes.
Figuring out the answer to this question before you start hiring is absolutely critical to finding the right person.
The answer to this question will lead you to hiring more A players.
An A player, as defined by Geoff Smart and Randy Street in their book WHO is a candidate who has at least a 90% chance of succeeding in a role that only the top 10% of candidates could accomplish.
Success is defined as someone who accomplishes the outcomes while fitting into the company culture.
"I think success comes from having the right person in the right job at the right time with the right skill set for the business problem that exists."

Nick Chabraja, CEO of General Dynamics
The three components of a Hiring Scorecard:
A scorecard is broken down in the following three areas:
The mission of the role

The Outcomes

Competencies needed to achieve the outcomes
Lets build a scorecard for a marketing manager (taken from the WHO training workshop and participants guide by Geoff Smart and Randy Street):
Mission:  Support direct sales force goal of growing revenue from $75m to $100m by end of fiscal year through developing effective, innovative marketing materials and campaigns.
Outcome 1:  Develop 12 month marketing plan to achieve revenue goals within budget of $500k.  Obtain VP sales and execution team approval within 90 days of start.
Outcome 2:  Launch highly creative, innovative campaigns based on customer insights to drive new customer leads from current 10 per month to 30 per month within 9 months.
Outcome 3:  Produce award-winning, "cutting-edge" presentations, print promotions and special events (as measured by annual awards presented by industry association) and ensure execution by November 1 of each year.
Competencies (job related):  Proactive, creative, hard working, influential, teamwork
Competencies (cultural):  Fast-paced, dynamic, "cutting edge", results oriented
Ratings and Comments:  Rank each of these areas on a 1-10 scale.  At the end, ask yourself if there is a 90% chance the person can achieve the outcomes.
Takeaways from this scorecard:
It clearly sets out the outcomes of the role and quantifies them with a number and a date to achieve them by.

It sets out the job related competencies that you can build questions around and test until you are comfortable the person possesses them

It sets out cultural companies that this person should portray to fit into the company culture
Are you implementing a scorecard for each role within your company before you hire? If you would like me to send you a word template of a scorecard, send me an email at: Justin at cpgexec dot com and I will be happy to send one over to you!
Note:  For further reading, we highly recommend the book WHO by Geoff Smart and Randy Street which details this process further.
This blog post is brought to you by Justin Pintwala, Partner at CPG Executive Search, a boutique industry-focused recruitment firm for the next generation of Food, Beverage & CPG leaders.