Become an insider!
Get our latest payroll and small business articles sent straight to your inbox.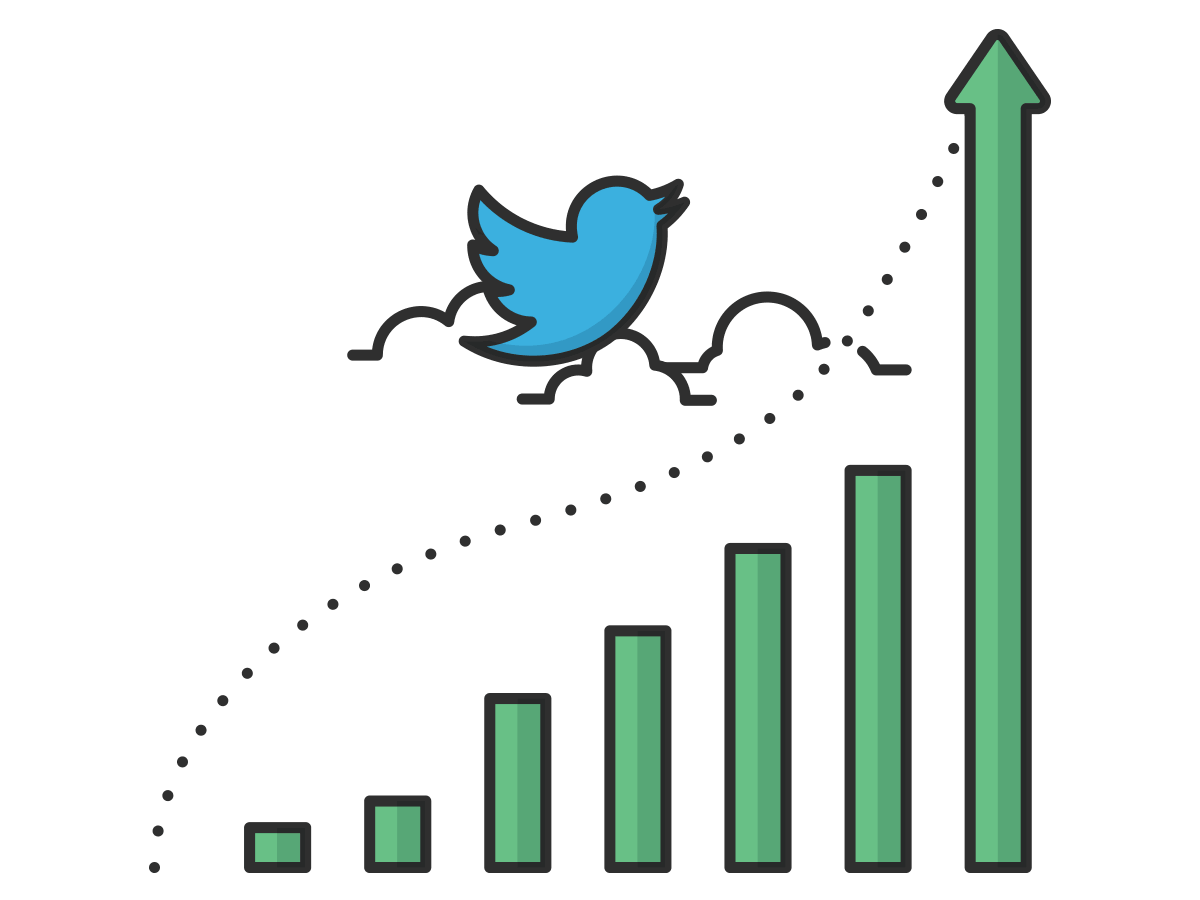 Just like our product tagline, "the simple, fast and friendly way to pay your employees," we also want the Wagepoint brand to embody those three characteristics within our payroll business.
Simple means easy to understand. Talking in traditional B2B speak, unfortunately, would not achieve that.
Fast is about being responsive. When you want to talk to us, you know you'll get a speedy answer.
Last is friendly. Not super stuffy, but instead, upbeat and positive. Wit and humor doesn't hurt, either. Something many of us are not accustomed to in the payroll space.
The best way to hit on these three brand attributes was to re-focus our efforts on social.
Let's face it, social media is all about simple, fast and friendly means of communication. The best brands, both B2C and B2B, have incorporated all three into their brand voice and style across Facebook, Twitter, LinkedIn and Google+.
For the purpose of this post, we'll be analyzing our Twitter efforts and how this renewed focus helped us increase our Twitter impressions by 397%.
Strike a Social Media Balance
We know the payroll space very well. Some people even call us a "thought leader." Fingernails on a chalkboard, yes, but when we genuinely believe we have knowledge to share, we will play role of influencer. We'll publish a piece on the Wagepoint blog, share it through social, with the hopes of educating a current or potential customer.
Knowing that education is our end goal, we became comfortable re-sharing old blog posts. Since we're not covering a fast-paced industry, like sports or politics, our content from a year ago is just useful today as it was then. Marketing folks like to call this "evergreen content." We've yet to receive any complaints of over-educating our Twitter followers, which means you should expect to see many more encore shares of our past blog posts!
What we learned, though, is one can't always be an influencer on Twitter. It defies Twitter physics. To keep everything in check, you need to take a backseat and become an influencee. Yes, playing Robin, instead of Batman, can benefit you.
Case in point. When we saw a fella named Dave Morin sign-up for Wagepoint a few weeks back, we knew it was influencee time. Yes, the Dave Morin from Path and one of Facebook's early employees. Yes, a tech luminary. Heck yeah, an influencer. That's why Shrad, our CEO decided to pipe in, start a conversation and show Dave mad respect.
@davemorin @Wagepoint @ProductHunt In the tech world, that would be like the equivalent of Bono signing up :)-can i take you through a demo?

— shrad (@shradr) August 1, 2014
Or, when an influential outlet published a story on us, we rode the coattails of their large following. Techvibes and The Globe And Mail are two great examples. With a combined Twitter following of 545,000, we shared and re-shared that content like you wouldn't believe.
Lesson: learn how to be both a leader and follower on social media. There is a steady state of social media equilibrium.
Customer Content is Gold
Have you ever heard the saying, "it's easier to market other people, than yourself." Only narcissists would disagree with this statement. In our world, while we'd like to share every little detail of the Wagepoint story, we don't want to come across as too boastful or self-serving. Which is why, every opportunity we get to talk about our amazing customers – 500+ to date – WE'RE ALL OVER IT! So, what has been our all-over-it approach? Well, we published a blog post on the amazing Structr3D team, and all the 3D printing awesomeness they're up to, right here in our own backyard of Waterloo, Ontario. This post has been shared on Twitter more than any other blog post. 21 tweets directly from our blog, to be exact. What else? Something as simple as sharing photos of customers, Zoup and Durrell Communications, using the Wagepoint product in real-time.
Look who we walked in on running his #payroll – our #HappyCustomer @KW_Zoup – now for me to get my yummy soup! pic.twitter.com/rydH0LE4OG

— Leena Thampan (@Leena_thampan) July 30, 2014
"@Wagepoint: @melissadurrell just ran her @wagepoint payroll for the first time. Crushing it! cc @durrellcomm pic.twitter.com/wET0Gl9VB1" BOOM!

— Melissa Durrell (@melissadurrell) August 13, 2014
What made this interview so darn good is that it focused first and foremost on Zoup the business, not Zoup the Wagepoint user. It was nothing more than Daryl sharing his past payroll frustrations and how Wagepoint saves Zoup time and money. Relatable to every business owner, right? 1) I have annoying headaches 2) This new solution got rid of those nagging headaches. Eureka moment! Listen to the entire clip here.
Lesson: building a community is all about showcasing the people in that community. Share anything you can of their stories, from a simple tweet to an in-depth blog post.
Full Court Press From Your Entire Team on Twitter
Remember that whole "friendly" theme we try to emanate through all things Wagepoint, from the product to our social media voice? We feel a good way to bring that friendly vibe to our Twitter presence is by having many of us employees joining the conversation from our personal accounts. It's what makes a startup a startup. Do you think ADP execs engage with customers from their personal handles? Everyone from Troy Lutz, our Community Manager, Kirk Wallace, our Creative Director, and obviously, our founder, Shrad Rao, join in on the Twitter fun. Seriously, if you're an early-stage startup and your founder is not actively part of the conversation on social media, you're missing out on a huge opportunity. They started the company based on passion. Let the world know about that passion! Another thing we learned is the content doesn't have to be directly related to your business. Kirk, who lives in Boston, gave a fascinating talk to the Boston Creative Mornings group in late June. BCM published it on their blog, then, we shared the post on Twitter. The convo really took off when Kirk finally jumped in on the conversation.
Lesson: let your brand personality shine through, not only on the company handle, but your employees' ones, as well. You trusted them enough to hire them. Trust them to also represent your brand on social.
Ask Questions
Pushing content all the time is exhausting. It's nothing but a one-sided conversation. The best way to steer the conversation from one-way to two-way is to ask questions. Now, in our case, it's not just any old questions. But, tax trivia ones! Wow, calm down now. We can feel the excitement even north of the border. For the month of August, we had Alex Yohn, our CTO, of both Technology and Taxes, research quirky tax laws and factoids. From there, we posed a few questions per week, testing our Twitter friends on their tax knowledge.
@jordankrueger It's total # of taxes in place, not tax revenue. PA takes the cake with 4,481 taxes and Ohio at 1,456. Oh, The Midwest!

— Wagepoint (@Wagepoint) July 31, 2014
Lesson: the blog is great for expressing your company's opinion. Twitter and social media, on the other hand, is really about gauging your community's opinion. There's a reason it's called social media, not broadcast media.
There you have it. Connecting with customers through Twitter really does work. We've got the numbers to back it up, but there's also that sense within the company, that our community is driving forward. We've achieved success on both a quantitative and qualitative level. You need to feel it first, then, see it in a spreadsheet second.
Your turn. Share your experiences engaging your community on Twitter, or any channel for that matter, in the comments below! We'd love to hear from you.