Become an insider!
Get our latest payroll and small business articles sent straight to your inbox.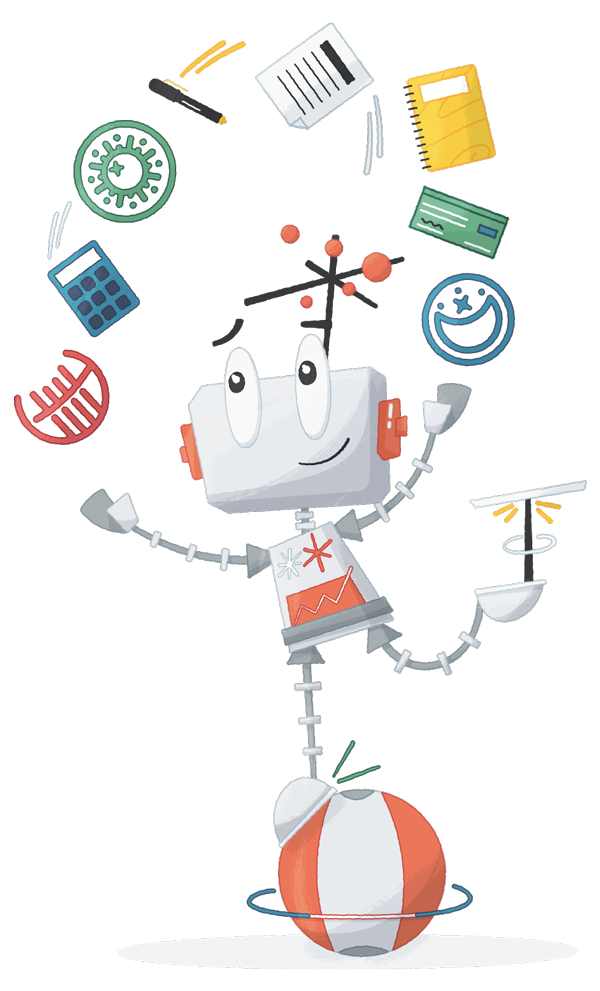 Payroll should never be complicated.
Our mission at Wagepoint is to create the simplest payroll software solution, designed specifically around the needs of small business owners and startup founders.
Since 2012, we have continued to make improvements to our app so that our customers have a seamless and enjoyable experience around the process of running payroll.
A few highlights include;
Payroll timesheet format to simplify time entry for hourly employees,
Off-cycle payroll processing to allow for one-off payments like bonuses, vacation pay, mid-cycle payments,
and Integrations with cloud-based accounting apps like Xero and QuickBooks Online.
And based on feature requests from our customers, we have some exciting new updates lined up for you.
Single Sign On
We'll start off with the biggest change to our app.
We have launched a Single Sign On (SSO) process, which will allow you to use one Wagepoint login across all our proprietary apps.
What other apps, you wonder? Well, there's more on that news below, but first, what does SSO mean, and how does it impact your business?
SSO is a property that allows a user to log in with a single ID to access all connected systems without being prompted for different usernames or passwords. 
This is the first step we needed to take towards true small business payroll automation for our customers.
The SSO login means that you would not need to create separate accounts to use our other proprietary apps, all your employee information would not need to be reentered into the new apps, your payroll is fully integrated with our time & attendance app, paid time off app as well as the other apps that are coming soon.
And the best part is that these new apps are currently in beta, so you can get these products free for life by signing up to beta-test Track and/or Luna.
On that note, introducing our newest apps –
Luna – Paid Time Off
Everybody needs to take time off, whether that falls as vacation, personal days or sick leave. And as an employer, you need to keep track of all the time off your employees are taking, especially because it impacts your payroll.
This is why we created Luna – a paid time off management app that is fully integrated with Wagepoint.
Employees can request time off with a click of a button and see what time off gets approved,
Employees can keep track of their used time off,
Managers can view all time off requests and look for any overlaps,
and Payroll Administrators can run vacation accrual reports to ensure vacation balances for payroll are always accurate and up-to-date.
If you would like to sign up as a beta tester and get Luna free for life, sign up here and we'll be in touch to get you set up.
Apollo – Benefits Management (Coming Soon!)
Health benefits, Retirement benefits or even Insurance benefits – you can manage all your benefits administration through Apollo. 
Whether you are looking to port over an existing benefits plan, or you want to request a quote for a new plan, we can help! 
We are in the process of finishing up Apollo – a benefits management app that will be fully integrated with Wagepoint, so that your benefits deductions are seamlessly connected with your payroll. 
Set up an existing plan or request a quote, our Benefits Consultants can help in both cases,
Competitive Pay-as-you-go Workers compensation plans available, U.S. only
Automatic payroll updates to carriers, so you don't have to worry about keeping up with paperwork,
View your company's rates, plans and handbook,
and Enroll employees into qualified benefits plans.
The app is currently in alpha testing, but in the interim, you can sign up here to learn more about how the app would work or to get a quote on a benefits plan from our Benefits Consultant.
Track – Time Management (Coming Soon)
Time management is a critical component for any small business or startup that relies on hourly employees for their business.
And while, there are some great time keeping apps out there, our customers told us they wanted a time management app that would seamlessly integrate with payroll.
We took that feedback seriously, and we are working on building Track – a payroll-focused Timesheet management app that will offer you and your employees:
Cloud-based time tracking, with option to categorize by project, departments, teams, tasks and/or locations
Approval process for managers to finalize time worked,
and Automatic import of hours into payroll time sheet in Wagepoint.
This app is in the final stages of development, and if you would like to be one of our early test users who will have the opportunity to give us their feedback and help shape the product, please sign up here and we'll notify you when the app is ready.