Become an insider!
Get our latest payroll and small business articles sent straight to your inbox.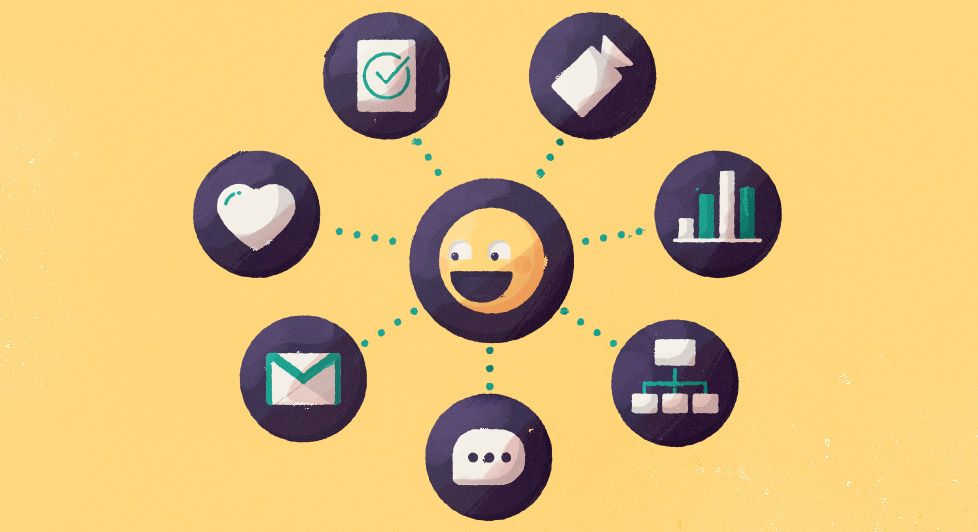 Back in the day, workers had to climb uphill both ways, barefoot, in five feet of snow to get to company meetings. Then there was the beloved conference call, which helped with verbal communication, but lacked visual aesthetics. Now, employees use Skype, Join.me, or Google Hangouts to speak and present to others from a variety of locations, while being able to see each other.
Telecommuting is no stranger to digitally-based companies, and those companies have it down to a science. Here at Lesson.ly, we're a group of 20 employees, and we embrace remote work. Our employees are welcomed to work from home as opposed to on-location at our Indianapolis headquarters. We even have employees that reside in Raleigh, North Carolina and Colorado Springs, Colorado.
This isn't just a small startup trend or tech trend for that matter. It's become the norm. Small and large companies are working with remote employees. We can't name 'em all, but Forbes named 100 of them here.
Lesson.ly doesn't restrict employees from seeing and doing because they have to be at work. Work can be with them during the workweek, whether they reside in a different state, time zone, or simply have to head out of town for a few days. We embrace work-life balance because we have it down to a science.
Here's our four-part formula in how to improve employee engagement across geographies:
1. Hold a weekly company-wide meeting
Our team, no matter the location, meets every Monday for a meeting of the general overview of each department. We use Appear.in for video and audio hookups. Our employees can be with everyone else, wherever they are.
2. Have departmental meetings
Each department meets with their supervisor, whether it be daily, weekly, or monthly, to discuss immediate and long-term goals. These meetings make each team feel like a cohesive group, rather than many separate parts.
3. Communicate through company chat
We use Flowdock for real-time, company-wide chat. Every employee can see the messaging and topic threads, but private conversations can also ensue. It's great for quick Q&A discourse, as well as rolling out company announcements.
4. Share lessons to remain up-to-date
We create Lesson.ly lessons to inform each other of new updates instead of having to relay information little by little over chat. Lessons are used for company news, industry highlights, and process reference purposes.
When managing remote employees, it's important to make communication efficient in the workplace. With the technology to do so at our fingertips, it has seamless potential. It's just a matter of creating a structure that works for all employees.
How can you change your process to engage your remote employees more?
This blog post is brought to you by Max Yoder, CEO and Co-Founder of Lesson.ly – the easy online team training app trusted by hundreds of businesses. Get your 15-day free trial offer via the Wagepoint Marketplace.