Become an insider!
Get our latest payroll and small business articles sent straight to your inbox.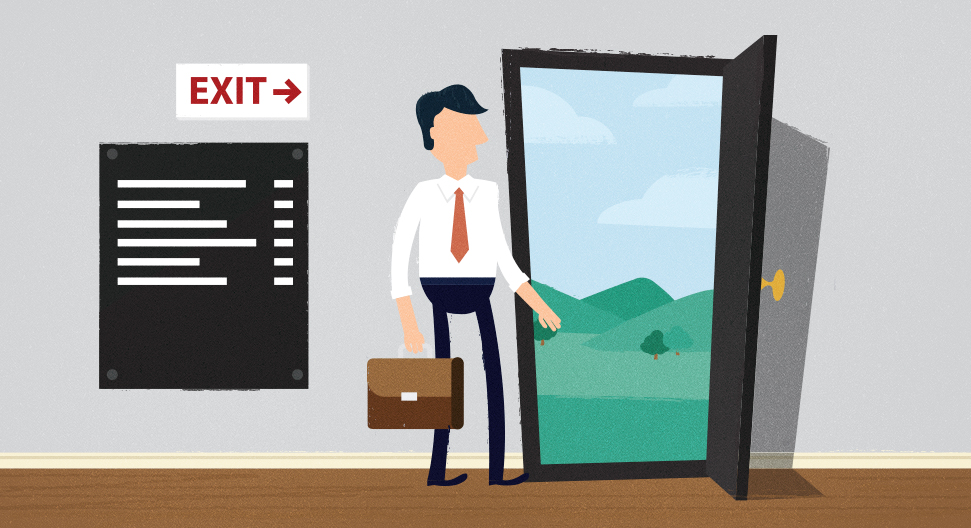 Don't tell my wife I said this, but she's always right.
To put that compliment in context, you need to know that this epiphany about my better half came to me on Family Demo night – the event where I showcase my proud prototype for Find Bob to my family.
I had spent two months locked up in my basement, depriving myself of sunlight while coding away furiously to build the Find Bob prototype that was guaranteed to shock-and-awe everyone, right from my family to my friends.
So, it should come as no surprise that my wife's reaction to this glorious demo boiled down to one simple, but very powerful question:
"Who are you building this for?"
Why an idea alone is never enough
A former enterprise software architect, I fell into the financial services sector by accident over seven years ago. It is during that time I discovered that independent financial advisors had a problem: a lack of succession planning.
Advisors were passing away without business continuity or succession plans in place, leaving their clients and their own families in the lurch.
According to a 2011 TD Waterhouse Poll, 76% of Canadian small business owners don't have a business succession plan. 45% of businesses without succession plans cite complexity as why they don't have a plan in place yet, and 31% have simply just procrastinated.
You'd think that as independent financial advisors, who well, advise small businesses on matters of succession and retirement that our own numbers would be significantly better. They're not.
A recent study of North American advisors suggest that only 17% of practice owners have a written actionable succession plan.
However, unlike many of those small businesses polled in the survey our practices have one glaring difference: we have a fiduciary duty to our clients to have a viable succession plan in place in the event of a calamity or retirement to ensure their affairs are taken care of.
There was clearly a growing epidemic in the financial services industry, and there were countless seminars year after year about how this issue needed to be addressed.
Yet no innovative solutions were ever brought forward.
So, instead of waiting around for the perfect solution, I put on my experimental hat and motivated some of my own advisors to implement transition plans of their own.
There was something here, and I was clearly on to it.
How could I take the techniques I had crafted internally, for my own organization, automate it so I could make the entire process repeatable and scalable.
Find Bob was born.
Prototyping might seem like a good idea, but…
Having had experience kickstarting transition planning efforts for advisors in my own 150-strong practice, I knew I was on to something and my peers were not.
I wanted to treat my advisors like we do our clients – listen to their hopes and dreams and ultimately present them with options they didn't know existed.  I didn't realize it at the time, but the excel spreadsheet I was using to collect all this information was my first Minimum Viable Product (MVP).
Instead of sticking to that lesson of hacking and experimenting, I decided to do one better and go straight to prototyping instead.
I headed off to the basement, dusted off my keyboard, threw on some 90s R&B & Hip Hop (no judgment please) and started coding a well-architectured and carefully thought out billion dollar unicorn.
Find Bob was going to be a platform to make it easy for advisors to buy and sell a book of business. It was going to demystify the process, provide tools like a proprietary valuation algorithms, and match advisors in a marketplace dedicated to our segment of the industry.
Two months later, I emerged all excited about my shiny new prototype and the sunlight, of course.
When I first deployed Find Bob, I imagined countless advisors clamouring to get on board, dreamt of calls from Swedish & Norwegian committees recognizing me for my social advances in this industry.
Of course, all those musings evaporated quickly enough when I didn't attract any users, and the irony became quite apparent.
My wife poignantly pointed out, nobody really cared, but me.
All the upfront planning I'd done was contrary not only to everything I'd come to believe as gospel in the agile software community, but it was also precisely why no advisor participates in meaningful transition. There was far too much emphasis on upfront design and not enough focus on succession development.
Talk First, Code Later
Having not been involved in the tech scene for a number of years, I was very removed from the startup ecosystem in Toronto, which is where I'm from.
Someone who took an interest in what I was doing pointed me to a couple of resources by Paul Graham and Steve Blank on customer development.
Getting out of the building quickly became my mantra.
I joined the Founders Institute Toronto, a global organization committed to launching startups, and I was also accepted into the Accelerator Centre in Waterloo.
As my experience was primarily in professional services, I tried desperately to make up for lost time by participating in both these networks, actively seeking out mentors who had gone through the pain of launching a product.
Being active in the advisor community, and having sat on a number of industry boards, I began to leverage my network and made appointments with anyone and everyone who I thought had an interest in the problem.
I effectively shelved that keyboard of mine and busted out a pad and paper and conducted problem interviews with industry executives and influencers, accountants, lawyers, chartered business valuators, business brokers and investment bankers, and of course advisors.
I'd make calls introducing myself and the problem I had faced and explained that having an opportunity to speak to an industry expert like them would be extremely helpful. In exchange, I offered to buy them a cup of coffee and let them know where my technology was headed.
It is amazing how generous people are with their time if you just ask.
It wasn't so much the affirmation of the problem that was the benefit, but rather those many moments we spent discussing how they're currently tackling the problem and how they wished the problem was being tackled. Those were the nuggets that I'd been missing while I was coding away in my basement.
Customer development began to serve as an instrumental part of my sales cycle as well.
After speaking with a prominent industry executive who saw the current financial universe in much the same way I had, I learned that they were interested in building a solution for their enterprise much like I had already done with my MVP.  In fact, they were looking to outsource their product development.
I'd always known that entering the B2B market with financial institutions made a ton more sense in terms of lowering acquisition costs among other things, but I never would have had the opportunity had I not taken customer development seriously.
Today, we've got hundreds of users, enterprise clients, sales in the pipeline, and best of all, we're making meaningful change in the lives of advisors, financial institutions and ultimately consumers.
Find Bob would never have made it to this point had I not taken customer development seriously, and of course, if I had not listened to my wife.
This blog post is brought to you by Roland Chan, the founder of Find Bob Ltd, a marketplace for Financial Advisors. Find Bob is changing the way you find seller's by showcasing your practice, giving you access to proprietary seller research tools and access to private seller auctions.