Become an insider!
Get our latest payroll and small business articles sent straight to your inbox.
The Wagefest Afterparty will feature Dueling Pianos!
Did you hear? Wagepoint is hosting an awesome event called Wagefest 2021: Peace, Love and Payroll!
It's coming your way on October 6 and 7, 2021, and we're excited for this chance to get together with small businesses, accountants and bookkeepers. It's free and virtual, so you don't have to worry about scrounging up travel expenses or booking a hotel. You can attend sessions while sprawled on your couch in your comfy clothes or while enjoying some fresh air on your back deck. All you need is to connect to wi-fi, and you're good to go!
Those are just a few reasons you'll want to take the time to come see what it's all about. If we haven't convinced you yet, there are plenty of other reasons to attend Wagefest. It was tough, but we've narrowed it down to the top five.
1. Thought leadership — Learn from the pros.
What's an event without speakers sharing what they know and gifting us with nuggets of wisdom?
For Wagefest, we wanted to shine a light on those with the expertise that could make a difference for you and your small business or practice. You can expect sessions that cover topics like emotional intelligence for businesses, dealing with imposter syndrome and resilience during "unprecedented times".You'll also hear from keynote speakers like Wagepoint CEO Shrad Rao and Johnny Cupcakes CEO Johnny Earle. Johnny in particular will share about building a brand that keeps customers coming back. Motivation and growth potential? You bet!
👉 Discover the Pathways to an Emotionally Intelligent Small Business. 
2. Networking — Connect with your people.
Events are typically a great place to network with "your people." Wagefest is no different. Throughout both days, there are multiple networking opportunities between sessions where you can connect with other small business owners, accountants and bookkeepers. You can also visit our exhibit hall to network with Friends of Wagepoint. You never know who you could meet that might be just the kind of person with the skills you've been looking for or who might become your new BFF for payroll, business and beyond.
3. Entertainment — Because we can have fun, too!
Wagefest was inspired by the likes of several big music festivals such as Woodstock, Lollapalooza and Electric Daisy Carnival (EDC) — so, it probably comes as no surprise there's entertainment in store. Get ready to bust some moves and sing along to your favourite tunes because day 1 of Wagefest is turning up that entertainment dial.
Singer-songwriter Rachel Raditz welcomes you and warms things up first thing in the morning, DJ Zasz brings you music to groove out to during lunch and then the day is set to close with Dueling Pianos. Don't worry, despite their name, there's not actually going to be any violence. Just lots of music, laughs and fun!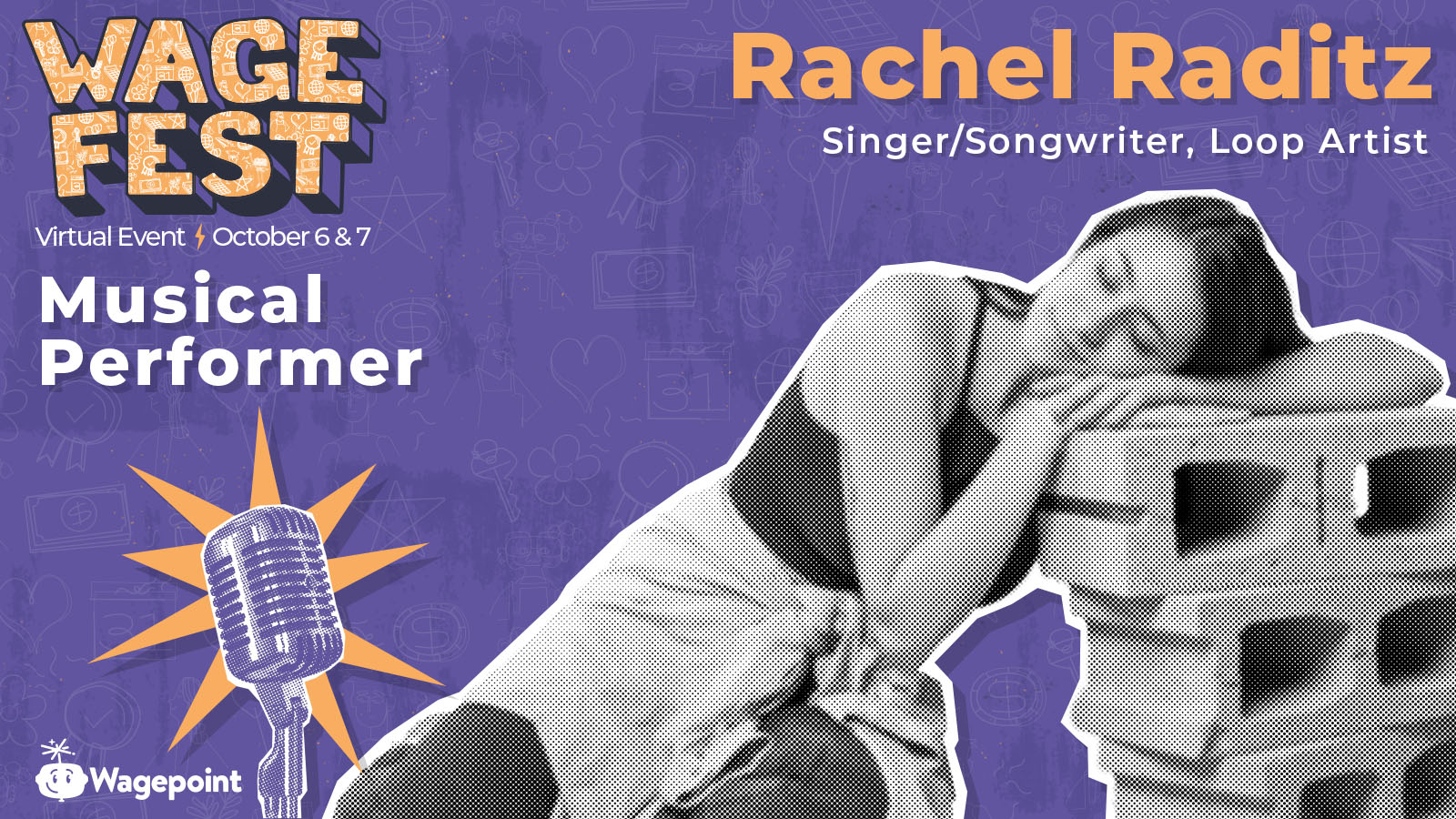 4. Education credits — Expand your credentials.
If you're a bookkeeper or accountant, you might be wondering about education credits. Well, we're thrilled to be offering certificates of attendance for applicable sessions! Whether you're looking for personal development, professional development or both, the proof of attendance certificate you'll receive after Wagefest will list the sessions you attend so you can submit them.
Fortunately, the attendance tracking and certificates are all handled through the conference platform, Pheedloop. This means you don't have to worry about writing anything down or keeping track of your sessions yourself. All you'll need to do is confirm your attendance near the end of each session — there'll be a handy pop-up, so be sure you don't have pop-up blockers on!
5. Learning — Sharpen your skills.
Although we plan to have plenty of fun (and hope you do, too!), Wagefest isn't just fun and games. You know those sessions we just mentioned where attending earns a certificate? This is them. These sessions are for everyone, so even if you're not a bookkeeper or accountant looking for education credits, you're welcome to sit in and soak up the knowledge. We have speakers ready to share with you about things like hiring remotely across Canada and making sense of taxable benefits. Remote hiring is a hot topic right now and, really, taxable benefits are always a good one to brush up on and unravel.
👉 Check out our blog on 5 Ways to Support and Motivate Your Remote Employees. 
Wagefest is all of this — with a side of payroll. You've also got sessions from our team at Wagepoint on topics like growing your business with payroll, an introduction to the Wagepoint software and product training for Wagepoint partners. That's right, we didn't forget about ourselves or our payroll software. You'll be sure to leave the day with a ton of new knowledge at your disposal.
Bonus: Prizes and swag!
You know we couldn't have an event without the chance to win prizes and swag! Throughout each day and the sessions you attend, you'll have the chance to earn points ("WagePoints") that you can cash in later for prizes and swag or put toward raffle items. We're not giving away any spoilers of what they are, but trust us when we say they're super cool!
Peace, love and payroll, baby!