Become an insider!
Get our latest payroll and small business articles sent straight to your inbox.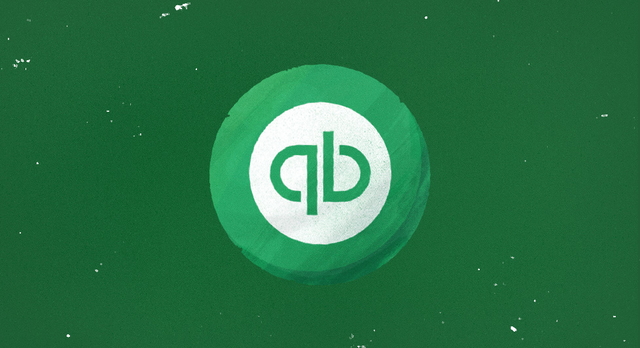 Does your business use QuickBooks Online to keep track of all your business transactions?
If you answered yes, you can join the ranks of over a million small business owners who power their business using North America's most popular accounting software.
QuickBooks Online is an easy-to-use, feature-rich, cloud-based accounting software for small businesses. It helps small businesses save time organizing their financial data in one place – anytime, anywhere – with no accounting knowledge necessary.
Now, wouldn't it be a lifesaver if your payroll reports could co-exist with your accounting software?
Well, that's where your friendliest payroll company comes into the picture.
If you use QuickBooks Online to manage your company's accounting needs, you can now integrate Wagepoint with your QuickBooks Online account to import all your necessary payroll reports.
Yes, that's right. Small business owners and their accountants can rejoice!
You're going to love QuickBooks Online even more, now with a Wagepoint integration that automatically syncs both of your accounts so that you don't ever have to record another payroll transaction manually.
With this integration, you will be able to export your payroll transactions like salaries and remittances by paygroup and pay cycle end date.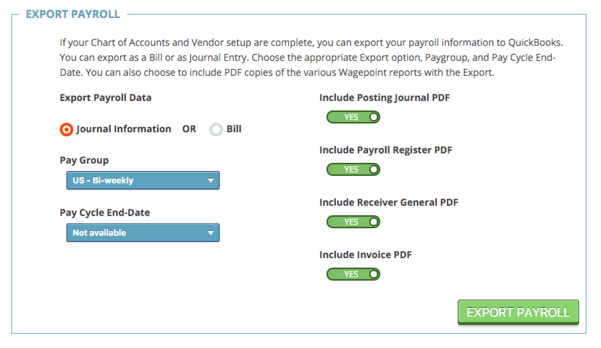 You can also choose to include PDF copies of the various Wagepoint reports with the export, so that you always have a hard copy of your payroll reports.
For more information on how to set up the integration, check out this helpful step-by-step article that shows you exactly how to connect your Wagepoint and QuickBooks Online accounts.