Become an insider!
Get our latest payroll and small business articles sent straight to your inbox.
Getting customers to come through your brick and mortar or virtual doors is a process, and so is keeping those customers once they're in. Figuring many heads are better than one (except maybe with a Hydra, but luckily that's not what we're dealing with), we brought together this amazing panel of entrepreneurs to share their insights.
You can watch the full recording of this first episode of our Wagepoint Success Series by clicking play above or read through the recap below. Either way, you're in for a treat and some great takeaways! Let's get started.
Meet the panelists.
Before we dive in, let's get to know a bit about our panelists.

Tiffany Goerzen, Owner, Rural Creative
Tiffany is the owner of Rural Creative, a company founded in 2015, focused on creating well-designed reclaimed wood home decor. Tiffany and her team create pieces with a local feel, while being as environmentally friendly as possible. They love to produce pieces that bring joy to the homes of their owners.

Liz Stolper, Co-Founder, LEAP Real Estate Services
Liz, co-founder of LEAP Real Estate Services, describes her entrepreneurial journey as an evolution, influenced by her love of marketing, real estate, sports, music and interior design. Liz's philosophy of innovating and creating has culminated in many ventures throughout her career, having co-founded agencies, boutiques and even a record label. But no matter the industry, the passion is there.

George Wong, Customer Success Champion, Pheedloop
On a day-to-day basis, you can catch George working with PheedLoop customers who are planning their next in-person, virtual, or hybrid event. He loves seeing events come to life from start to finish. He also enjoys listening to feedback from customers on how to improve the PheedLoop experience. (Psst! You may recognize Pheedloop as they powered our event, Wagefest, last year!)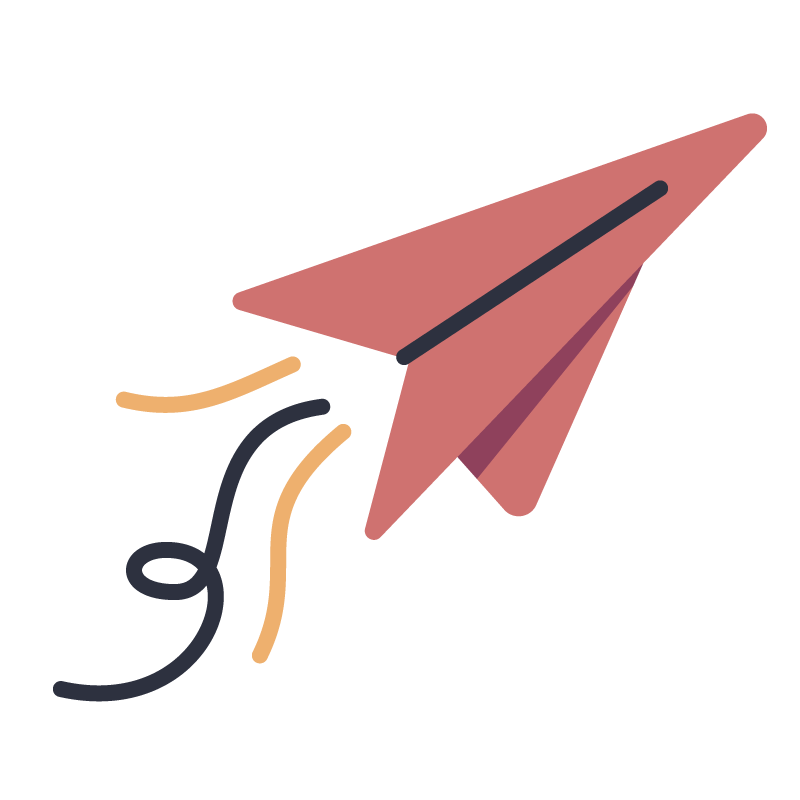 What's Wagefest? Check out our 2021 highlight reel to see what all the buzz is about.
Word of mouth: The stories that stick with your customers.
Word of mouth is a tactic as old as time. But it's still an important and effective one for attracting new customers. Whether the word of mouth is literally words coming out of people's mouths or text conversations, when people are talking about your small business, and in a positive way, it makes a difference.
Tiffany touched on how this can attract other customers, and how even a Google review can be beneficial for your business. People want to hear from other people what their experiences were and opinions are of a business. They want to know it's real.
"Those stories live on with people, and they communicate those to their friends, their family, and people want that."

— Tiffany Goerzen, Owner, Rural Creative
Another way that your customers can connect is by feeling like they're a part of your small business's story. Liz touches on that idea, noting that we as a society like to see ourselves in exciting new things.
"People like to be a part of success stories. They like to be a part of discovering new things. So help them. Help your clients feel like they're discovering you. They're a part of the journey with you."

— Liz Stolper, Co-Founder, LEAP Real Estate Services
She goes on to say that engaging with customers in a meaningful way will encourage them to share your success because they'll feel like they're part of it, as well.
Marketing on a small business budget.
As we know, small businesses don't necessarily have the jaw-dropping budgets for marketing. The good news is there are still tons of ways you can reach existing and potential customers and delight them in the process.
Social media is an obvious solution to the small business small budget conundrum. The key is to think outside the box with what your marketing can look like. It shouldn't just be ad after ad — that might bring some eyes to you, but it might not keep them. Here's another way to think about marketing.
"Don't be so protective of the knowledge that you've gained. Share it. Share it as much as you possibly can because what you will create is this feeling of them wanting to give something back."

— Liz Stolper, Co-Founder, LEAP Real Estate Services
In this case, the giveback could be an honest review, a recommendation or a referral because that person sees value in what you're sharing and wants others to know about it, too.
For Tiffany, connecting with her customers and marketing her business using social media is about getting creative. Recording herself working on a project, going about her day-to-day and general behind-the-scenes sort of content is effective for engaging her customers and keeping them coming back.
"People love to see what people do. People love to see you package; people love to see you responding to emails; people love to see you making your coffee. It makes you feel like a person, and it removes that digital barrier."

— Tiffany Goerzen, Owner, Rural Creative
Engaging the community and giving back.
When it comes to showing existing and potential customers that you care, the community you build plays a big role. Let them see who you are and engage with them in meaningful ways. Consider this an extension of what Liz mentioned about having your customers feel like a part of your story and success.
Apart from something like community initiatives that you might take part in, George says that, as a software business, Pheedloop uses customer feedback as a way to build and keep their customer community. This collaborative approach helps customers feel heard because they see their suggestion added. Since they can see the changes that will make a difference for their needs, they stick around long term.
Rewards and incentives to keep customers coming.
The question of how to draw in and keep a customer can sometimes come down to thoughts of what kinds of rewards or incentives you might offer them. Maybe your mind automatically jumps to sign-on discounts, which are very common. Our Success Series panelists, however, recommend rethinking that idea.
While Liz acknowledges that discounts work for some businesses, she generally avoids it. She sees offering discounts as creating an unnecessary obstacle to overcome once the discount is over and the customer has to pay full price. Instead of giving a discount and then trying to argue the full-price value after, she'll do it up front.
"We don't discount what we do because we're so confident that we are going to over-service our clients that it will never be an issue."

— Liz Stolper, Co-Founder, LEAP Real Estate Services
For George, it's about being strategic with the discounts. When Pheedloop started, they offered big discounts, but that didn't necessarily mean the customers stuck around. Nowadays, they might offer discounts to customers signing multi-year contracts, but otherwise, they focus on adding value.
"We don't ever give discounts to people, or very rarely, if they just sign a one-year contract with us. We give, instead, throw-ins or features."

— George Wong, Customer Success Champion, Pheedloop
The key to a great customer experience.
There's so much that goes into a great customer experience. You could even say that any of what's already been mentioned plays into that (and you'd be right). Looking back at our conversation with Tiffany, George and Liz, however, there was one theme that stuck out: Being real and authentic, showing the human side of your business and being receptive to your customers.
These are good ways to stand apart and have your business shine and to create magic moments that not only bring in customers, but keep them coming back for more.
Looking for more tips to attract and keep your customers?
There's so much more to be said about attracting and keeping your customers, and boy did our panelists ever have more to share. What we touched on above is a taste of what they had to say, and if you're looking for more, definitely give that full video a watch. Here are some other areas where they offer pearls of wisdom:
How to stand out digitally on social media
Engaging in the offline world: Is "real life" dead?
The craziest things done to attract customers
About the Wagepoint Success Series.
The Wagepoint Success Series is a celebration of the entrepreneur experience, including the thrills, challenges and moments of inspiration that all come with being a small business owner. We hope that you'll join us each month as we gather movers, shakers and disruptors — from all industries and backgrounds — for valuable insights, fearless exploration and engaging discussion. We look forward to being able to connect, learn and discover what it means to find small business success, together.