Become an insider!
Get our latest payroll and small business articles sent straight to your inbox.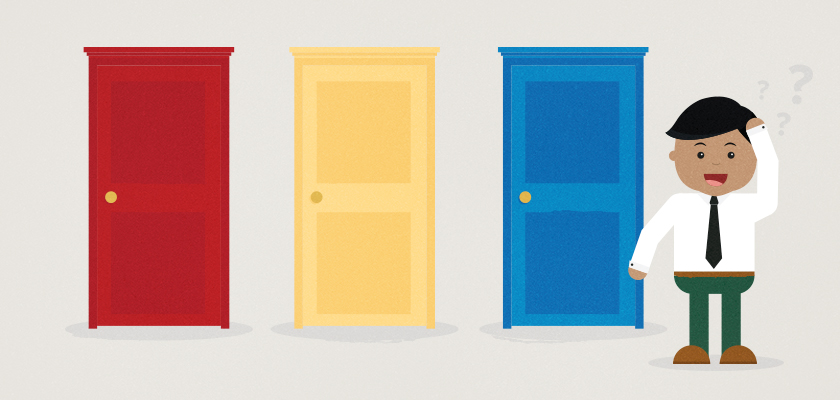 As a small business owner, you know what it's like to feel like you need to be an expert on every aspect of running your business — even though that's next to impossible.
Applying and getting approved for a small business loan, for example, is likely completely new territory. How can you be sure you're getting the best rate possible? How long do you need to spend shopping around for a good interest rate? Where do you even begin to decide which lenders to apply for funding with?
Working with a business loan broker can help you save time when it comes to finding the right business loan for your company.
Instead of shopping around for commercial loan products yourself, they can assist you by connecting you with the right lenders for your business and industry.
However, working with one comes with a price tag — and while some will only charge you for their services only if you get approved for a loan, others will charge fees regardless of the outcome.
Some people associate business loan brokers with dishonesty and crookedness. While that is something to certainly remember, there are many situations when working with a business loan broker is the right move. Read on for the all the ins and outs of working with a loan broker for your business.

The Pros of Working With a Business Loan Broker
The biggest advantage of working with a business loan broker is simple: they can (hopefully) save you time and energy that you can then direct towards actually running your business rather than spending all of your time looking for outside funding. What you're paying for is the convenience of not having to go through the loan sourcing and application process all by yourself.
There are many other advantages as well. For one thing, loan brokers know a thing or two about business loan products — they might know about certain alternative lending products that would be perfect for your business needs — options you may not have even heard about otherwise.
Plus, they've likely been doing their job for several years at least. They've likely formed relationships with lenders and know much more about specific loan products than you could manage to find from an online search.
Additionally, the loan process is tiring. If you're simply submitting applications by yourself, you may be tempted to accept the first decent offer that comes your way rather than taking the time to compare many different ones. Loan brokers are used to sending applications far and wide — it's their job. By working with one, you can cast your net wide and ensure that many more potential lenders see your business application, and hopefully get a better rate than you would on your own.

Things to Watch Out for When Looking for a Loan Broker
Of course, not all loan brokers are created equal. Some will work tirelessly to make sure you get the absolute best business loan for your small business, while others will simply be out for your money and nothing else. To make sure you're working with a reputable loan broker, here are a few things to watch out for:
Do they have good references? A decent loan broker will have a good reputation and a proven track record of getting small business owners the financial help they need. If you can't find any testimonials or reviews online, ask them to provide you references — and be wary if they don't follow through.
Will they speak with you over the phone? A lot of people prefer to conduct business online these days, which is totally fine. But, when it comes to trusting someone with your business financials, it's important to know you're dealing with a real person who knows their stuff. Don't reach out to a loan broker if their office phone number is nowhere to be found or if you only ever get a recording when you call. On that note, make sure you can find a physical office address for the broker's firm online, too.
Do they make lofty promises? Some not-so-legit loan brokers will make false promises to try to drum up business, such as ensuring business owners with bad credit that they can get them into an excellent business loan situation. Good credit is not the be all and end all of finding a business loan, and there are certainly options for business owners with little or poor credit history. Brokers can't promise that they will honestly be able to get you a great funding situation regardless of your credit score — and anyone who says otherwise should raise a major red flag.
Does their firm have a privacy policy? Finally, your loan broker will be dealing with sensitive information on your end. If they don't somehow make their privacy policy clear to you, you can't be 100% sure you can trust that they won't sell your company's data to a third party.

Should You Work With a Loan Broker?
Working with a loan broker boils down to being vigilant. Ask a lot of questions during your screening process — for example, does the broker earn more money from working with certain lenders? If you get the sense that they might steer you towards a product simply because they'll want the greater financial reward from it, stay away.
Additionally, look for a broker that is as transparent as possible. They should want to shop around your loan application to as many lenders as they can — not simply say they know the lowest rates, so there's no point looking around. They should also be up front with you about any potential downsides to loan products they are suggesting. You may be trusting a loan broker with finding you the best lending option for your small business, but that doesn't mean you can shirk your own due diligence.
Finding the right loan broker means looking around for the person that cares about getting you the right loan product — both for your business and the sake of their reputation. They'll save you time and energy, but if their practices are shady, they'll only hurt your business in the long run.
Disclaimer: The advice we share on our blog is intended to be informational. It does not replace the expertise of accredited business professionals. Business lending is a complex topic. This information is here to give you a place to start.