Become an insider!
Get our latest payroll and small business articles sent straight to your inbox.
This year we asked our community of Small Business Experts,
What is your top 2016 HR priority?
First off, a big thank you to everyone who participated! 31 small businesses responded with their goals for 2016.
We know this sample size is nothing to write an academic paper on, but we were able to see a clear winner.
The HR poll included 6 options: Recruitment, Workplace Safety, Employee Relations, Compensation & Benefits, Compliance and Training & Development.
Three participants chose to respond with 'Other' naming their HR goals as:
Talent
Obtaining SHRM-CP
Employee Engagement
Results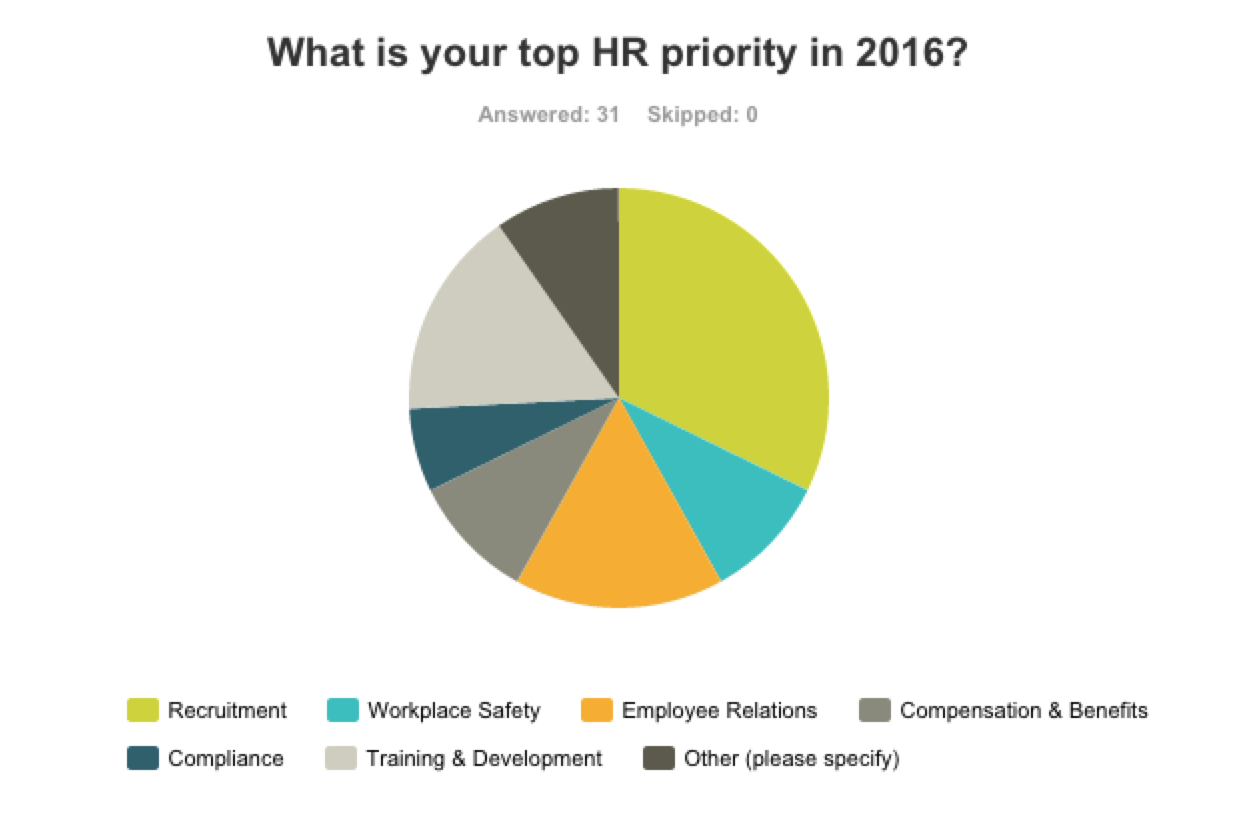 The top choice was Recruitment at 32%, followed by Employee Relations and Training & Development, which received 16% each.
32.3% – Recruitment

16.1% – Employee Relations

16.1% – Training & Development

9.7% – Workplace Safety

9.7% – Compensation & Benefits

9.7% – Other

6.5% – Compliance
We were happy to see that many of the participating small businesses are focusing on recruitment this year. Keep on growing!
Recruitment is a top priority at Wagepoint too. Look for our post later this month on the state of recruitment as well as trends and tips for recruiting in 2016.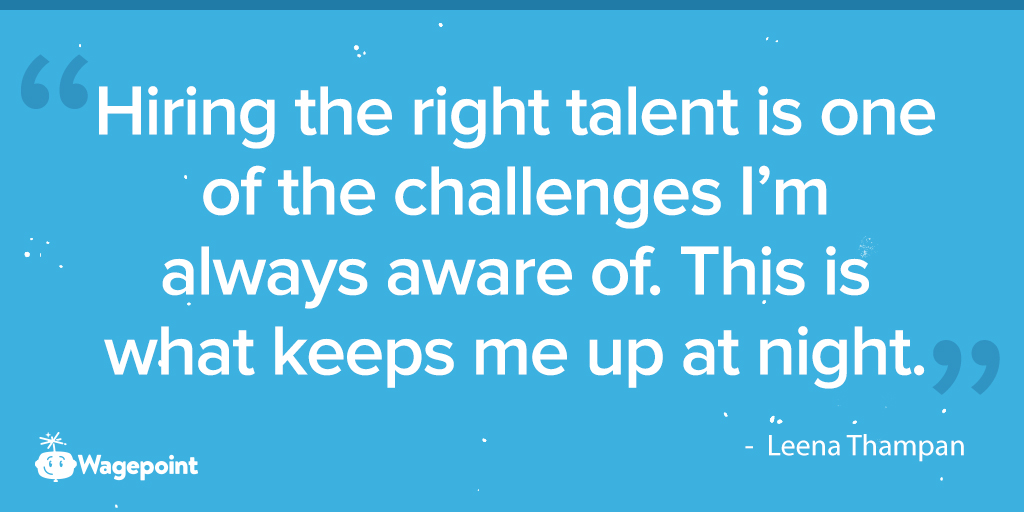 📝 You may also be interested in this post by Small Business Expert Plum, on How to Actually Hire for the Right Fit.