Become an insider!
Get our latest payroll and small business articles sent straight to your inbox.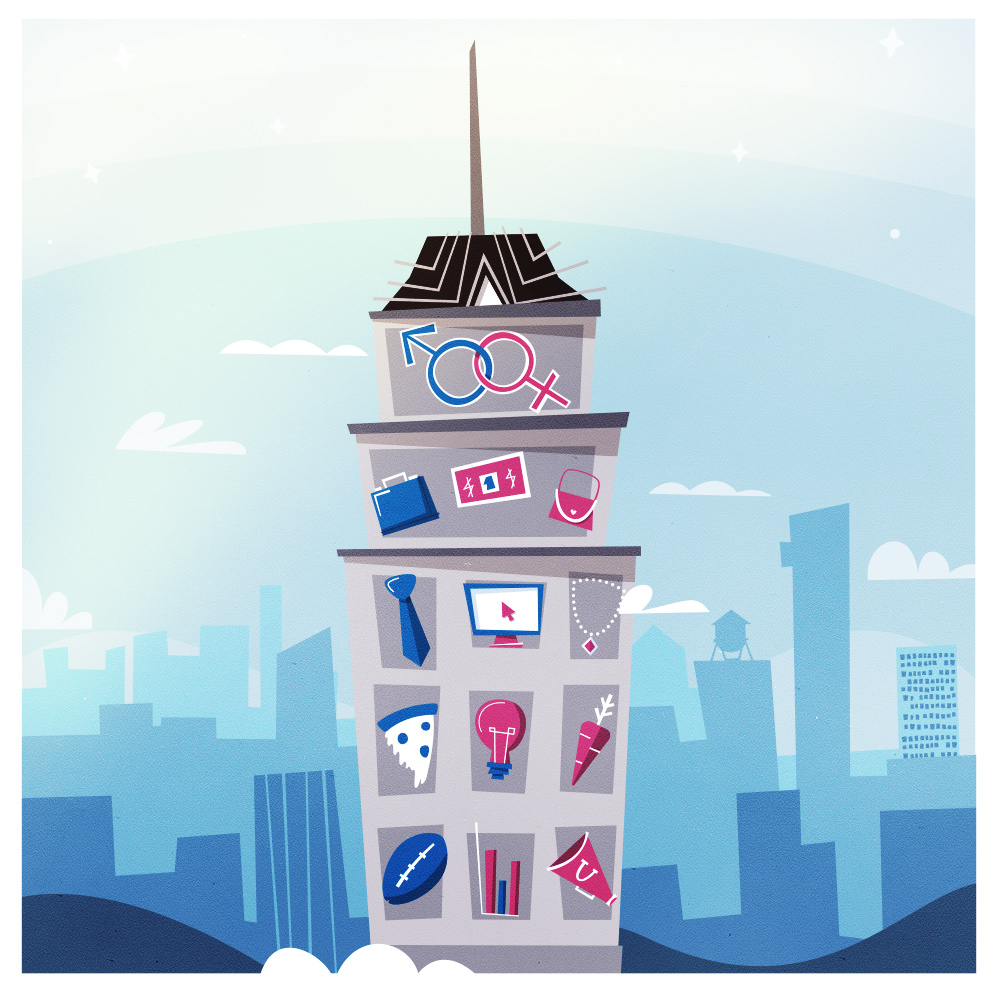 Before I get started expounding on this particular topic, let me state that I realize I am treading on potentially sensitive ground as a male founder of a startup talking about this issue. I fully expect some of my comments to be taken the wrong way. But let me, hopefully, cushion any fallout by saying that I have nothing but pure intentions while discussing a topic that doesn't get enough attention in the mainstream tech press.
And no, this isn't link-bait either. I simply want to share my experiences of how hiring women entrepreneurs at Wagepoint has helped our company.
Like many founders of tech companies, most of my entrepreneur friends tend to be guys. In fact, the first time I met a female tech startup founder, I immediately noticed that there were some significant differences in the way she described her company vs. most of my male founder friends.
While the latter group tended to talk in terms of customer / revenue metrics as a measure of success, even in boastful ways that suggested they were impervious to anything slowing down their trajectory, she talked mostly about what success meant to her.
In fact, she seemed to take for granted that the inertia or bias of being a female founder would mean that she would have to become a self-sufficient enterprise as soon as possible.
She simply wasn't going to bank on the possibility of being only 7% of the female founders that gets VC funding.
That's the first time I found out what it must be like for founders of the opposite sex, and it was a bit unnerving. All I could think about was all the times I complained about not meeting someone's investment criteria. Imagine not meeting it because of something you had no control over – your gender!
Is This A Pipeline, Culture or Trapdoor Issue?
David Cohen, founder of the global accelerator program, TechStars, Paul Graham and CNN all blame the talent pipeline.
Not enough women study science, technology and math related subjects. A 2008 Harvard Business Review report found that "41% of the young talent with credentials in [science, maths and technology] subjects  are female … [but] 52% of this talent drops out" within 5 years, and "63% of women in science, engineering and technology have experienced sexual harassment."
A TechCrunch article in August 2014 talked about sexism at Tinder (resulting in a lawsuit and Co-founder split), a European angel investor asking for sex from a female founder, sexist remarks by IBM executives, and several articles about how women survive daily sexism.
This all suggests that these issues have always existed, but now we are talking about them more, which in itself is progress, but we are a long way from true equality.
Women only make up 26% of the technology workforce, despite women being the leaders when it comes to adopting new technology, according to research by Intel's Genevieve Bell.
Ever pass up on checking out a female developer's profile on LinkedIn when you were actively hiring? Ever go to a meetup and actively seek out the few female founders attending? See, you might not even realize you are doing it!
Once this bug caught my attention, well . . . it was time to fix it. I was convinced that we were missing out on some perspective that would help us go from a good team to a great one.
And boy, am I ever glad we did.
Solving This Problem One Hire At A Time
Our first high-level hire was Leena Thampan. She was hired as our Chief Marketing Officer, but before we knew it, she had begun to influence the product's development, making sure to incorporate customer feedback into the loop. She streamlined our entire customer support process so that we could now respond to tickets more efficiently. She helped us understand our customers a lot better and organize our processes in ways we had not really envisioned. And we are better off for it.
All of this happened not because she's a woman, but simply from what she brought to the table as someone with different experiences. Leena brought a different perspective – one born of her experiences and one that was unique to her. And one that we were missing.
With such a successful hire in place, we decided to actively seek a female software engineer. Admittedly, it was harder than I thought it would be, especially given our Dev stack requirements that place further limitations. Eventually though, we found and hired the perfect candidate – Nilofer Mehta, a software engineer to help us achieve our growth ambitions. While she is just a month in, we have already begun to see promising returns on this decision.
Better Perspective, Performance, And Bottom-Line Benefits
A lack of diversity creates homogeneous work environments where you simply cannot produce the best work that you are capable of. Plus, the world is filled with all kinds of people, many of whom will be customers of your product that you will have to understand and relate to. Sure, adding new elements will create some amount of disruption to the dynamic.
A National Center for Women & Information Technology study found that hiring women in tech companies for key leadership positions has had a positive impact on financial results. The survey of 2,360 companies across a wide range of sectors demonstrated "Gender-diverse management teams showed superior return on equity, debt/equity ratios, price/equity ratios, and average growth."
When male founders are in a position to reduce gender inequality, we should take action. We should also seek to fight sexism wherever it is found. Megan Smith, the CTO of the United States of America and Google's Director of Global Entrepreneurship Outreach said in Forbes that "We are the ones we've been waiting for."
And on that note, we'd love to hear from you! What do you think startups should do to attract more women into the tech workforce? What are some of the startup benefits you experienced from hiring women in management roles?