Testimonials
Don't take our word for it.
Here are a few kind words from some happy customers.
Customer since 2015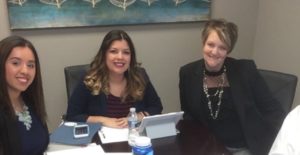 "I am very thankful that I found People by Wagepoint!"

Maria X. Sussman, Director
How it helped
Ensured that employees and managers would share feedback consistently for the first time and onboarding process made it much easier to welcome and begin training process
Customer since 2015

"People by Wagepoint streamlined everything for us and
 added some legitimacy to what we were 
 doing. It also gave us a launching pad of 
 motivation to further develop some HR 
 policies."

Matt Cole, Director
How it helped
Time off requests are gravy now. There's no discrepancy on how much someone has or what's available and it allows us to track every aspect of employee record management–offer letters, pay increases, NDAs, etc.
Customer since 2015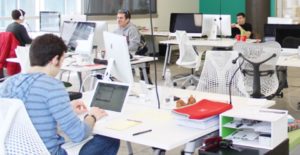 "We have saved time, money, and stopped 
 sending out repetitive emails. For example, asking our employees for their emergency 
 contact information. Now, our employees 
 can solely concentrate on what's most 
 important–their work!"

Zach Schleien, Director
How it helped
With People by Wagepoint, all of the essential documentation is now aggregated online. This has simplified day-to-day operations. It has been an essential guide for employees, and it has streamlined the on-boarding process.