Become an insider!
Get our latest payroll and small business articles sent straight to your inbox.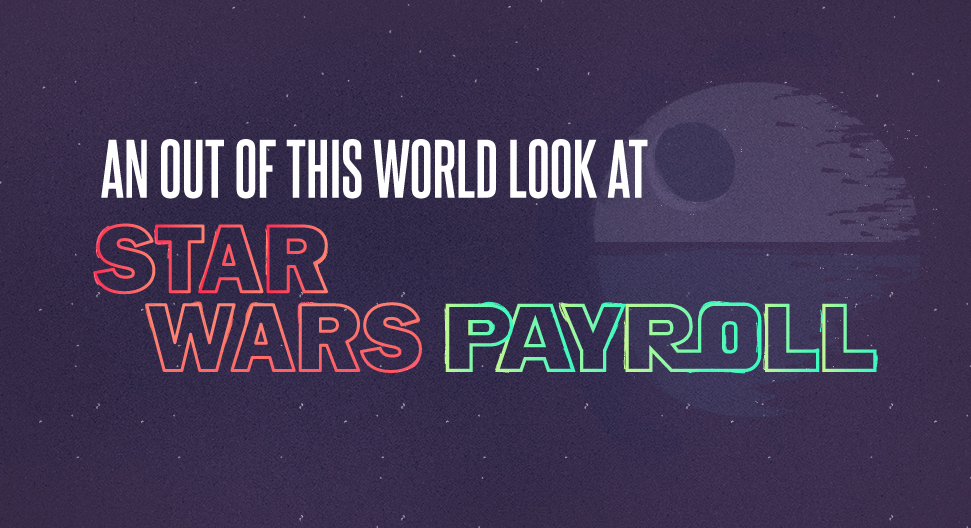 There's no arguing that the Force is strong this year.
As the most highly anticipated film of 2015, we are certain that Star Wars Episode VII: The Force Awakens is going to be nothing short of spectacular.
In keeping with that excitement, we're going behind the scenes to bring you some out of this world facts about payroll for Star Wars.
Ever wonder what Harrison Ford or Mark Hamill actually made on their first Star Wars gig?
View the infographic below for film budgets, profits, and most importantly, how those profits translate into payroll for the actors.
And on that note…
To share this infographic be sure. Yes, hmmm.