Become an insider!
Get our latest payroll and small business articles sent straight to your inbox.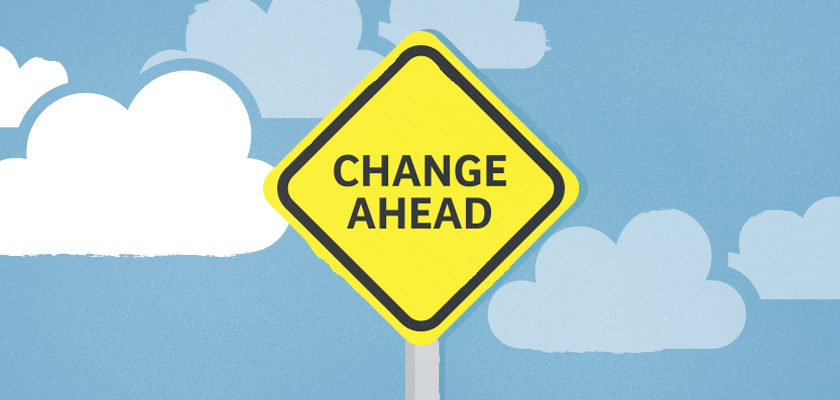 Any kind of change can feel overwhelming and switching payroll providers is no exception. Getting it wrong can also result in an administrative nightmare or worse — which is why you should follow these steps to cover all your bases as you make the switch.
Step 1: Notify Your Current Provider
Most companies require a 30-day notice. However, if you are using a SaaS solution (cloud-based or online), you might be able to cancel your subscription right away.

Review your contract/subscription agreement and ensure that you provide the required amount of notice to your current provider.
Step 2: Request ROEs for a Change of Provider 
There are a number of different scenarios in which an employer is required to issue a Record of Employment (ROE) to an employee. The most common one being an employee termination.
However, a scenario that is less commonly known is when an employer switches payroll providers. This is because an ROE issued for this reason does not need to be provided to employees, unless there is going to be an interruption in earnings.
​If your current provider doesn't issue this ROE, your new provider isn't going to have access to a detailed per pay period breakdown of insurable earnings to prepare ROEs on your behalf.

This is precisely why you should ensure that your current provider issues and submits ROEs to Service Canada after you process your last payroll with them.​

If you've signed an

ROE Web Authorization

with your ​existing provider, you'll need to notify your new provider so that they can register as the new Primary Officer (PO) and electronically submit ROEs to Service Canada on your behalf.

Step 3: Request Copies of All Payroll Register Reports Up Until Your Last Payroll 
A payroll register report provides a comprehensive recap of each payroll, including a detailed breakdown of net wages, payroll taxes and more by employee.
If you're switching providers mid-year, you'll need the information from these payroll register reports to setup your active and terminated employees with your new provider.

The key component in the setup of a terminated employee or contractor is capturing the year-end data correctly. Without accurate year-end information, your new provider will not be able to issue T4s/T4As for your terminated employees during your

year-end filing

.

As an employer, you are required to

keep payroll records

for a period of six years from the end of the last tax year. If the payroll records are maintained by your payroll provider, you will need to get access to all the payroll records before your relationship is terminated. ​


 

Once your relationship has been terminated with your previous provider, you will have no control over the speed with which the information will be handed over, especially if you have an emergency.
Step 4: Request Copies of Pay Stubs for All Team Members, Including Terminated Employees and Contractors
Your new provider isn't going to have access to past pay stubs, which is why you'll need your current provider to give you electronic copies of all past pay stubs, for active and terminated employees.

This will be especially handy if any of your employees need access to the last two pay stubs and you are in the middle of a switch to a new provider. ​

 
Step 5: Ensure That Your Current Provider Does Not File Year-End Reports on Your Behalf 
Most payroll providers understand that the employer/new payroll company will be responsible for filing year-end reports once a switch-over has been completed.
Even though it seems obvious, it never hurts to put this instruction in writing because the one thing the Canada Revenue Agency (CRA) doesn't appreciate is getting two sets of year-end reports from two separate providers. ​


​

Submitting two separate year-end reports for a single company could trigger an audit, result in a Pensionable and Insurable Earnings Review (PIER) and, worst of all, create a lot of confusion for your employees and your business.​

 
By following these steps, you'll be able to navigate the administrative challenges of switching payroll providers in a more organized manner. Of course, there will also be the added bonus of starting a relationship with your new provider with a clean slate.

Are there any steps you think we should include? Do you have any suggestions on how else to improve the switch over to a new provider? We'd love to hear from you in the comments below!