Become an insider!
Get our latest payroll and small business articles sent straight to your inbox.
What a fantastic year it's been for the Wagepoint team!
We've seen tremendous resilience from the small businesses we serve and have witnessed the very real effects of COVID-19 on small business owners throughout North America. Our team has worked tirelessly to meet the demands for ROEs, T4s and deliver a rock-solid product to simplify the complex payroll process for SMBs and financial professionals.
CanadianSME National Business Award Nomination: Customer Service Excellence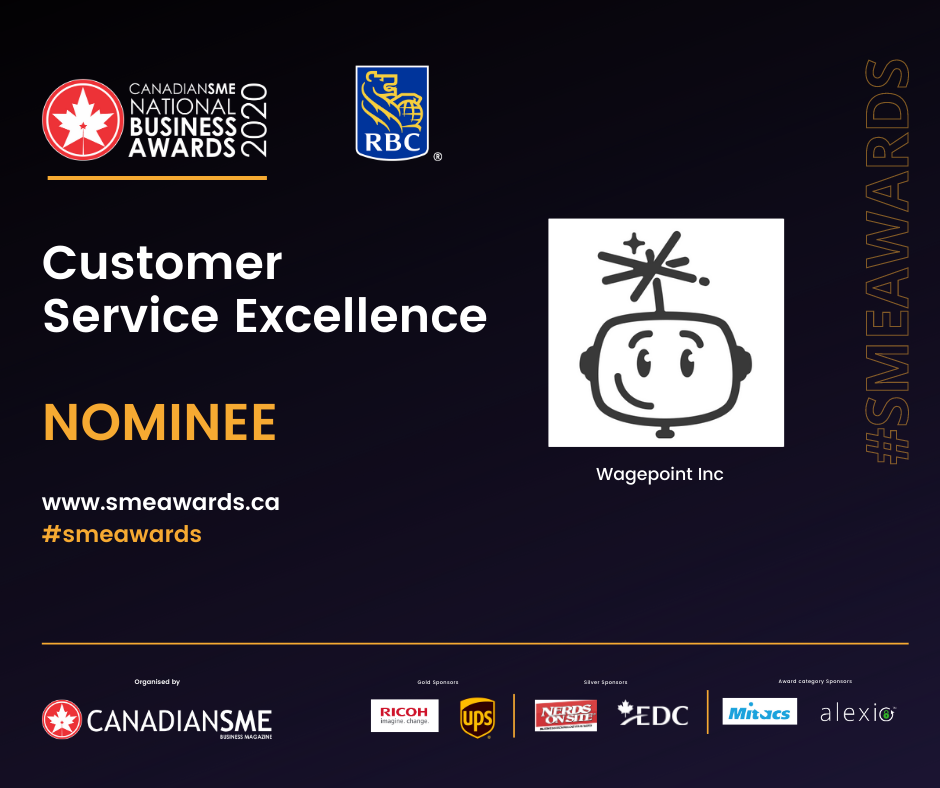 We're excited and honoured to be nominated for the Canadian SME National Business Award for Customer Service Excellence to recognize the superior service we deliver to our customers.
Wagepoint takes an all-hands-on-deck approach to customer service with team members from every part of the organization pitching in. Our Customer Support Team's heroic efforts to handle a 70x increase in Records of Employment (ROEs) in March 2020 and unprecedented support ticket volumes throughout the past year — all while winning and keeping the hearts of our customers — has been nothing short of incredible.
CanadianSME National Business Award Nomination: Fintech Business of the Year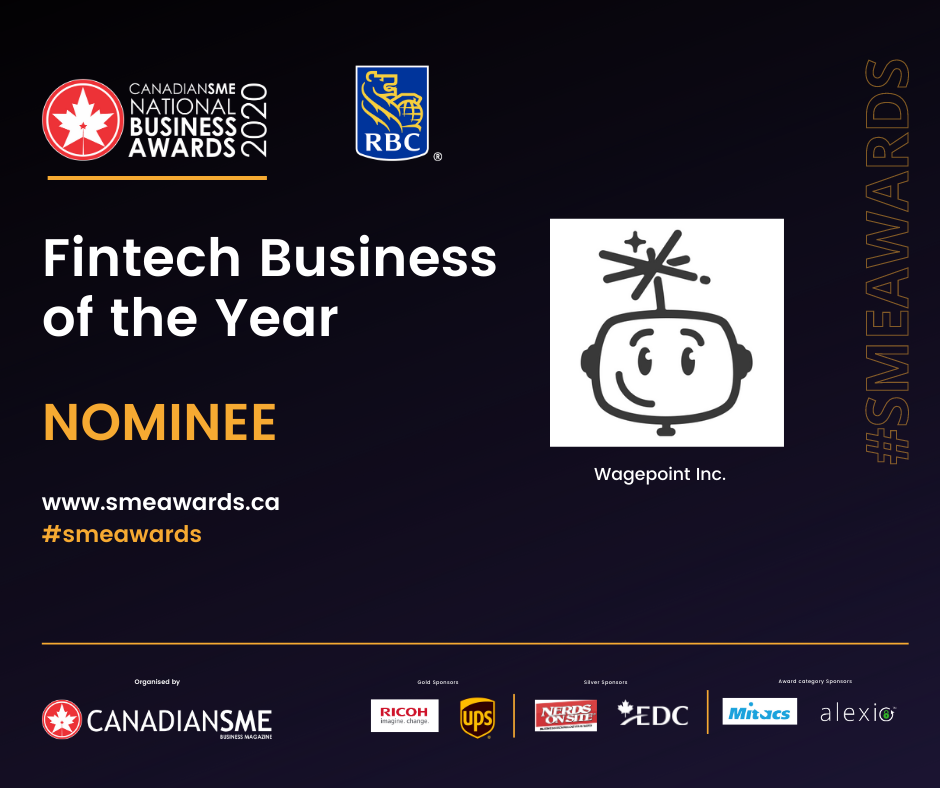 Wagepoint is also nominated for the Fintech Company of the Year. This award nomination recognizes Wagepoint's ongoing contribution to using innovation and technology to deliver industry-leading products in the fintech industry.
As a team, we incorporate emotional intelligence as business intelligence in every aspect of the way we do business and build our product. This has tremendously paid off for us during this rapid phase of growth for the company and creates the foundation for continued innovation and ongoing success.
Simple payroll backed by the world's friendliest team
We thank CanadianSME Small Business Magazine and the CanadianSME Business Awards for the nomination and recognition of the entire company's efforts to create, innovate, think outside the box and deliver the best payroll solution from the friendliest company on the planet.