Become an insider!
Get our latest payroll and small business articles sent straight to your inbox.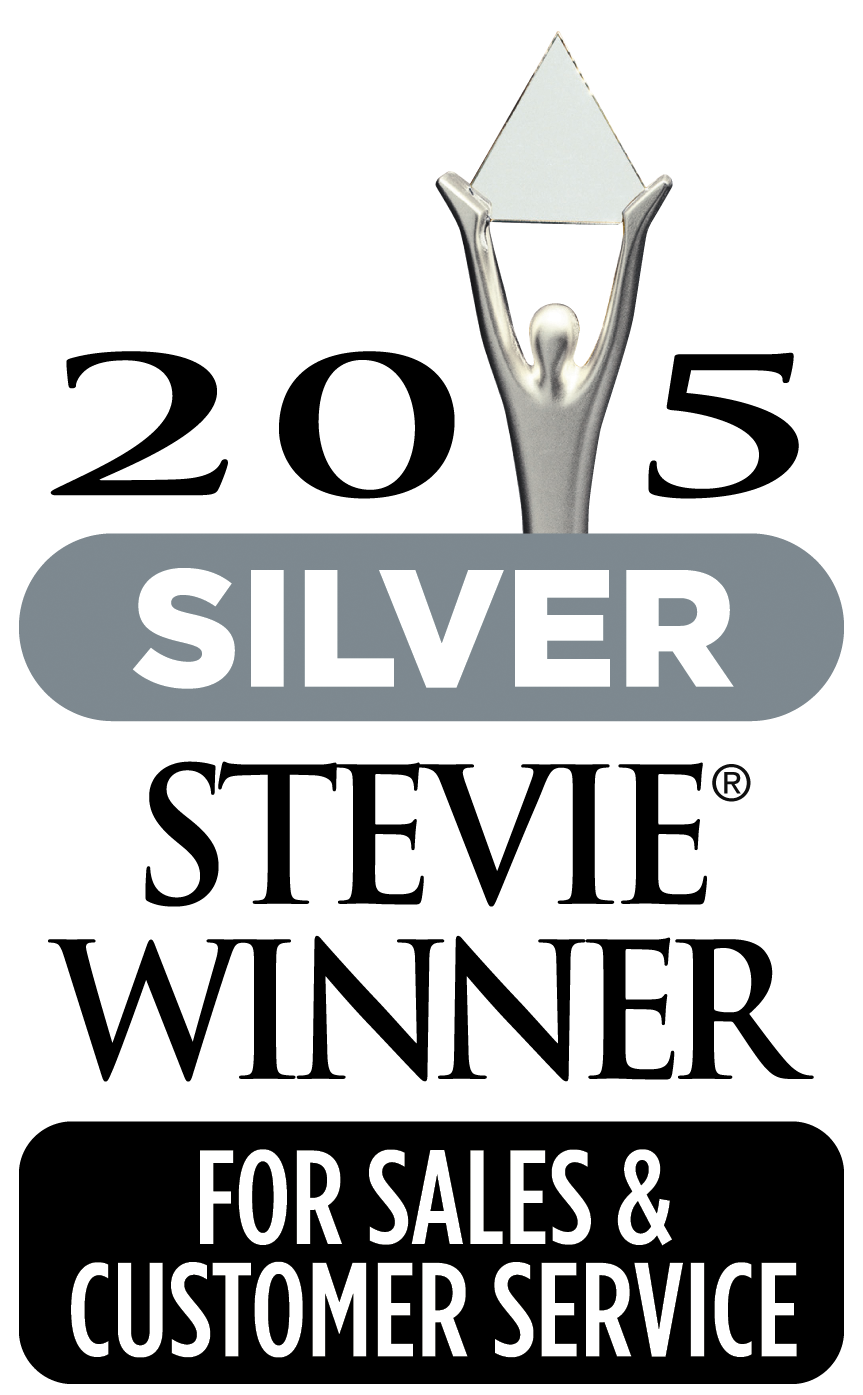 There's nothing quite like an award to validate good work, and it's all the more amazing when that award is for customer service!
It gives us great pleasure to announce that Wagepoint was presented with a Silver Stevie® Award in the Customer Service Department of the Year – Computer Software – Up to 100 Employees category in the ninth annual Stevie Awards 2015 for Sales & Customer Service.
The Stevie Awards for Sales & Customer Service are the world's top sales awards, business development awards, contact center awards, and customer service awards. The Stevie Awards organizes several of the world's leading business awards shows including the prestigious American Business AwardsSM and International Business AwardsSM.
The awards were presented to honourees during a gala banquet on Friday, February 27 at the Bellagio in Las Vegas. More than 500 executives from the U.S.A. and several other nations attended.
More than 1,900 nominations from organizations of all sizes and in virtually every industry were evaluated in this year's competition, an increase of 27% over 2014. Finalists were determined by the average scores of 139 professionals worldwide, acting as preliminary judges. Entries were considered in 54 categories for customer service and contact center achievements, including Contact Center of the Year, Award for Innovation in Customer Service, and Customer Service Department of the Year; 50 categories for sales and business development achievements, ranging from Senior Sales Executive of the Year to Business Development Achievement of the Year; and categories to recognize new products and services and solution providers.
More than 100 members of several specialized judging committees determined the Gold, Silver and Bronze Stevie Award placements from among the Finalists during final judging earlier this month.
We're so proud to have been selected as a finalist, and we are going to work towards winning a Gold the next time around! A huge shout out to the Wagepoint team of employees, customers, fans and friends for making this award possible.
We'd also like to congratulate all the 2015 Stevie Award winners and nominees, both in our own category as well as in all the other categories, for their amazing work in Customer Service and Sales.
"Entries to the Stevie Awards for Sales & Customer Service awards have more than doubled over the past three years," said Michael Gallagher, president and founder of the Stevie Awards. "The widespread support of this program illustrates the importance of the functions it recognizes to business success. This year's Stevie Award winners are the highest rated in the history of the awards, and we congratulate all of the winners on their commitment to excellence and innovation."
On that note, we ask that you keep your feedback coming so that we can continue to make our product phenomenal, our service exceptional and our team accountable to your happiness as our valued customers.