Become an insider!
Get our latest payroll and small business articles sent straight to your inbox.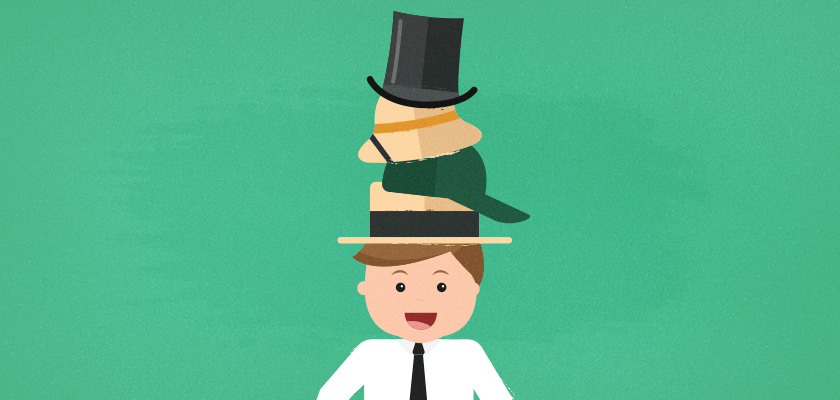 As a small business owner, you likely wear many hats.
In an average day, you may serve as a clerk, a customer service liaison, a marketer, an analyst, and even an accountant. With so much to do and so little time, it's often hard to devote enough energy to any one task — and that includes managing your books.
In many ways, accounting is the backbone of business, providing a living log of your transactions and offering perspective into the course of your operations. As such, accurate records and effective methodologies are critically important.
Here's what you need to know about successful small business accounting.
1. Create a Foolproof Plan
To succeed in business, you need a well-researched, thorough business plan. So why should your approach to accounting be any different?
When setting up your accounting systems, don't do the bare minimum with plans to embellish things later. Instead, put time and effort into creating a solid chart of accounts, monthly close process, and financial reporting practices and procedures.
A few missed entries or misclassified transactions can cost you thousands of dollars, putting your fledgling business in a serious bind.

If your accounting background is a little rusty, take this time to confer with a pro to ensure you're on the right track. A small business expert can help you check off every item on your list, making professional recommendations you can use to move forward with confidence.
2. Choose the Right Software
The software you use in your accounting practices means more than you may realize. While organizing expenses in Excel and cutting checks by hand may sound easy — especially in the early days when transactions are still fairly limited — a growing business will soon spiral out of control without appropriate organization.
A good accounting platform can do a lot for your business, providing a strong foundation of quality and consistency. A cloud-based software, like Xero or QuickBooks Online, is often best, offering access anywhere, any time, from any device.
In addition, these kinds of small business solutions are generally easy to use, even for non-accounting experts.
Accounting software isn't the only asset you'll need, however; a payroll platform is also important. Tools such as Wagepoint can make payments fast and easy — and keep them in compliance with local and federal regulations and tax laws — to help you take the pressure off of payday.
3. Stay Up-to-Date and Organized
Sometimes, in business, time gets away from you. Customers need help, inventory needs to be organized, emergencies arise, and before long, your day is over before anything on your to-do list gets accomplished.
It's okay to let administrative duties fall by the wayside every now and then, but your accounting tasks need to stay up-to-date. When time begins to lapse, transactions slip through the cracks, and before long, you'll completely lose track of how much you're making and how much you're spending — and that's a problem.

No matter what else is going on in your day, you need to make time for accounting tasks. Luckily, technology makes this easy. With software that can scan receipts for instant invoicing and offer cloud-based access, it's possible to stay up to date on your finances whenever it's convenient.
4. Outsource Whenever Possible
As your business grows, so does the necessary support. What used to be a few dozen transactions a day soon becomes a few hundred, leaving you with a lot of ledger entries to make and limited time to make them. This can be extremely overwhelming, especially for those without a strong background in corporate accounting practices.
When your accounting duties begin to supersede your other tasks and you're not quite prepared to hire a full-time team member to do nothing but oversee bookkeeping, an outsourced alternative may be the perfect solution.
Providing easy and affordable access to professional accountants without any of the overhead costs of an in-house employee, outsourcing can help you save time and energy without sacrificing quality or completeness.
Outsourced accounting and bookkeeping services such as Enkel can help you tackle the tedious tasks, leaving you more room in your schedule to do what matters most.
The Right Approach Can Make a Big Difference
Running a business is anything but easy. From balancing all of the many tasks it takes to keep the doors open and the lights on every day to making sure no important responsibility is forgotten, it can sometimes feel as though there's no way to get ahead.
However, the right approach to accounting can make a huge difference, providing the tools you need to keep your business on stable footing.
Put these 4 simple tips to work in your business, and you'll find it far easier to keep your company moving forward.

The advice we share on our blog is intended to be informational. It does not replace the expertise of accredited business professionals.