Become an insider!
Get our latest payroll and small business articles sent straight to your inbox.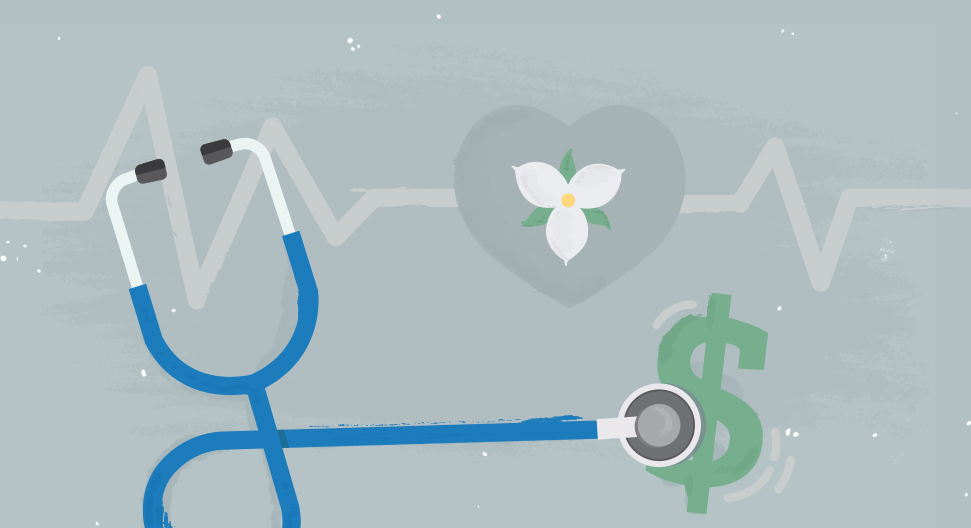 Updated August 2020
The Ontario government has extended the interest and penalty relief period by one month to October 1, 2020.
The EHT exemption will return to the previous amount of $490,000 on January 1, 2021, and will be adjusted according to inflation again in 2024 using the Ontario Consumer Price Index.
Updated March 2020
Due to COVID-19, the Employer Health Tax (EHT) exemption for 2020 is increased from $490,000 to $1,000,000 and businesses are provided a five-month relief period.
On March 25, the government of Ontario rolled out relief measures to support businesses who've been affected by COVID-19. The measures include an increase in the EHT exemption for 2020 and a relief period for businesses who are unable to file or remit select provincial taxes on time due to these special circumstances.
Updated March 2019
Effective January 1, 2019, the EHT exemption is increased from $450,000 to $490,000. This exemption is adjusted for inflation every five years using the Ontario Consumer Price Index.
Taxes are not the most interesting topic to think about, but they are, nonetheless, necessary.  This post will discuss Ontario's Employer Health Tax including when the tax applies, how it is calculated and how it affects your business.
So, let's find out if this one applies to you and, if so, what it all means to your bottom line.
In 1990, the Ontario Employer Health Tax Act was created. The act imposes a payroll tax that provides partial funding by Ontario employers for the Ontario Health Insurance Plan.
Now, I bet you're saying, "I just run a small business. Do I have to pay this tax?"
The short answer is, "YES… but maybe NO."
Let me break it down for you.
Does my business need to pay EHT?
Where there is an employer-employee relationship, and the employer pays the employee, the payroll is subject to Ontario's Employer Health Tax (EHT).
Contributions are required from employers who meet any of the following criteria:
Employers who have employees that work at their permanent establishment in Ontario.
Employers who pay their employees from their permanent establishment in Ontario.
Employers who have Ontario remuneration (money paid for work or service) over their share of the tax exemption.
However (and here's where it becomes 'maybe NO'), employers who qualify are exempt from EHT on the first $490,000 of Ontario payroll.
You do not have to pay any EHT if your annual payroll does not exceed $490,000. EHT also does not apply to any self-employed individuals.
Only one annual exemption of $490,000 is available for an associated group of employers. Any associated employers at any time during the year must take into account the total Ontario remuneration of each associated entity to determine if the exemption can be claimed.
If the combined total Ontario remuneration of all the associated employers exceeds $5 million, these employers are not eligible for the EHT exemption.
You will need to register with the Ministry of Finance if you are an employer and:
You are not eligible for the tax exemption and have Ontario remuneration.
or
You are eligible for the tax exemption and your total Ontario payroll exceeds your allowable exemption.
To register for EHT, you can make a toll-free call to the Ministry of Finance at 1 866 ONT-TAXS (1 866 668-8297), visit a ServiceOntario location or visit the Canada Revenue Agency website for electronic registration.
In order to  register, you need to provide the following:
legal name
trade name
business address
mailing address
telephone and fax numbers
Ontario corporation number
type of business for North American Industry Classification System (NAICS)
director(s) name and telephone number
name of contact person or authorized representative
payroll start date
estimated annual payroll
payroll frequency
federal business number
employer type (for example associated, multiple accounts, public sector)
Calculating EHT.
The EHT an employer is required to pay is calculated by multiplying your Ontario remuneration for the year – after deducting any tax exemption – by the applicable tax rate.
Remuneration is the employment income (box 14 of the T4 slip) that is taxable under sections 5, 6, and 7 of the federal Income Tax Act.
Beyond salary and wages, remuneration also includes:
tips and gratuities paid through an employer
bonuses
commissions and other similar payments
vacation pay
taxable allowances and benefits
directors' fees
payments for casual labour
amounts paid by an employer to top up benefits
advances of salaries and wages, and
stock option benefits
EHT rates vary depending on your Ontario payroll totals. You could be required to pay anywhere from 0.98% on payroll less than $200,000, to up to 1.95% for payroll in excess of $400,000.
For example, an employer with $155,000 of Ontario payroll, without any tax exemption, will have a tax rate of 0.98%, and would pay EHT of $1,519 for the year. ($155,000 x .0098 = $1,519.)
If your Ontario remuneration is greater than $600,000, you must remit monthly installments, filing an annual return on or before March 15th of the following calendar year.
If your Ontario remuneration is $600,000 or less, you do not have to remit monthly installments. In this case, you are required to file your annual return and pay EHT on or before March 15th of the following calendar year.
So, there you have it.
There's a strong possibility that as a new business owner you will not be required to pay any EHT, but as you grow to reach over $490,000 of Ontario payroll, you will need to be aware of this Ontario tax.
If you would like more information or have additional questions about EHT, visit Ontario's Ministry of Finance EHT page.
The advice we share on our blog is intended to be informational. It does not replace the expertise of accredited business professionals.