Become an insider!
Get our latest payroll and small business articles sent straight to your inbox.
This article is for small business owners who need an easy accounting and bookkeeping system.
(My fellow accountants and bookkeepers might also find this helpful in terms of building their own technology stack (tech stack) and making recommendations to your small business clients.) 
Do you look at your kitchen table with a sourpuss face dreading the evening when you scatter receipts and try to make sense of your business income and expenses? Worse yet, involving your loved one to help sort out the jumbled mess of paper? Trust me, nothing good will come of this.
"The kitchen table should be spent having dinners with your loved ones.
Not sorting invoices and receipts."
Why update your small business accounting software?
As a small business owner, you may already know the importance of keeping your books in order to file your tax return. However, during economic challenges, it becomes even more imperative to have an up-to-date bookkeeping system to keep a close eye on costs and keep your business running smoothly.
You've likely done some sort of napkin math to figure out if your business is running a profit. (Hopefully, you used a paper napkin.)  But, do you ever wonder exactly how your business is doing? After all, you are putting in long hours and buying all sorts of materials — so it must be worth something, right?
But the issue is you may not know exactly how your business is doing. Did you make money last month, last week or even yesterday? These are questions that can be answered with a simple refresh to your bookkeeping software setup. One that is easy-to-use and won't get you behind. A solution that will carry you through your day — keeping the kitchen table for family meals and a good card game.
"Don't put off tomorrow what you can do today."
What are your best accounting software options?
To keep it relatable, let's presume you are a tradesperson. As a plumber, you have multiple trucks on the road, you need to keep track of jobs, pay vendors, manage expenses and, of course, you need a payroll solution.
Think of your new bookkeeping software as a replacement for your evenings spent at the kitchen table sorting receipts. Your new small business accounting tech stack will be your trusty apprentice slowly learning your spending patterns and helping you grow your business!

To streamline your bookkeeping software, I recommend either QuickBooks Online (QBO) or Xero (pronounced zero). Both are really great, robust, mobile packages that you can take with you throughout your day.
Essentially, QBO or Xero will house your financial data, replacing that makeshift banker's box of receipts you likely have kicking around. All your financial data will flow into this "house" so that you can easily share this information with your monthly bookkeeper or year-end accountant.
You may be wondering which one to choose. Just like buying a new truck, the best thing to do is take one for a test drive. Try before you buy and see which dashboard works for you. Each has a different feel but will get you on track and zooming along in no time.
These options can be used with or without an accountant or bookkeeper. But let's get real. You are a professional that has expertise in your trade. After all, as a plumber, you've likely seen some pretty crazy stuff when a customer tries to do their own plumbing. It can frankly get them in a stinky situation.
Building the right bookkeeping system is strengthened when you use the services of a professional accountant and bookkeeper. It saves you time mucking around with debits and credits, putting more time in your day servicing clients and, frankly, making money!
Check out the following experts who have implemented systems just like what we are talking about in this blog:
Using apps with your small business accounting software.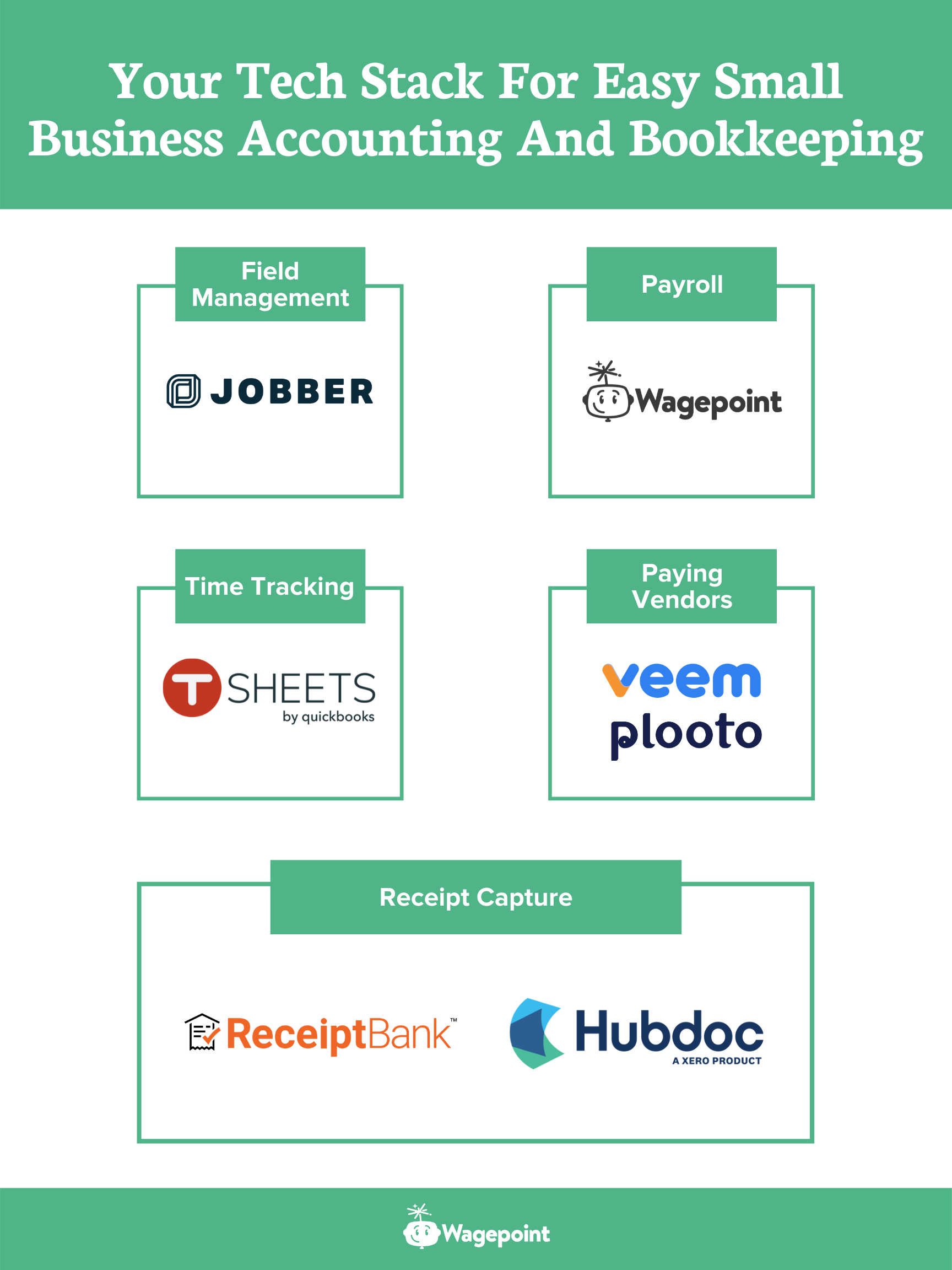 Once you've picked your main accounting software, the next step is to optimize it with applications (otherwise known as apps). These apps integrate to push data from the app to your bookkeeping software, like QBO or Xero.
Apps let you do many things. There are so many apps available, it's possible to create a truly customized bookkeeping system. To keep it simple, we will focus on the main pain points you are likely experiencing, such as field management, payroll, paying vendors and documenting expenses.
Here are a few of my favourite apps for you to get started:
Field Management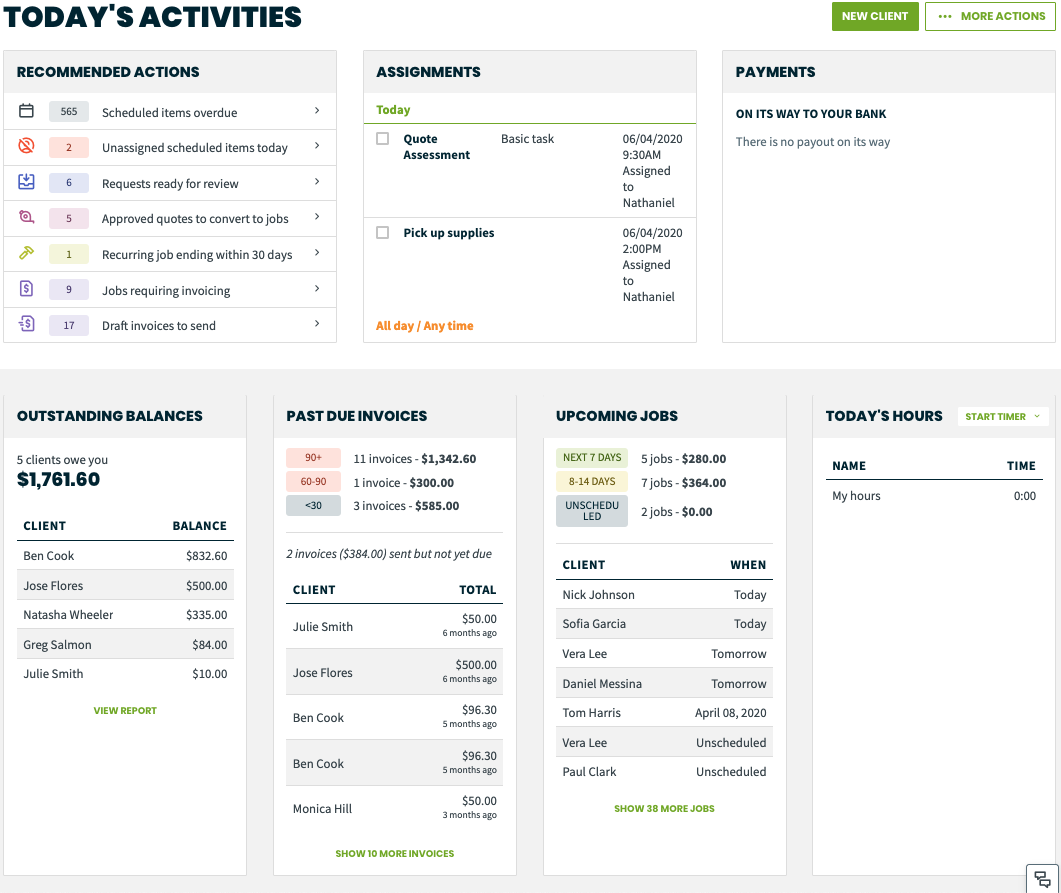 Jobber's award-winning software helps small home services businesses organize their entire operations, from scheduling jobs and managing their crews, to invoicing customers and collecting payments.
Payroll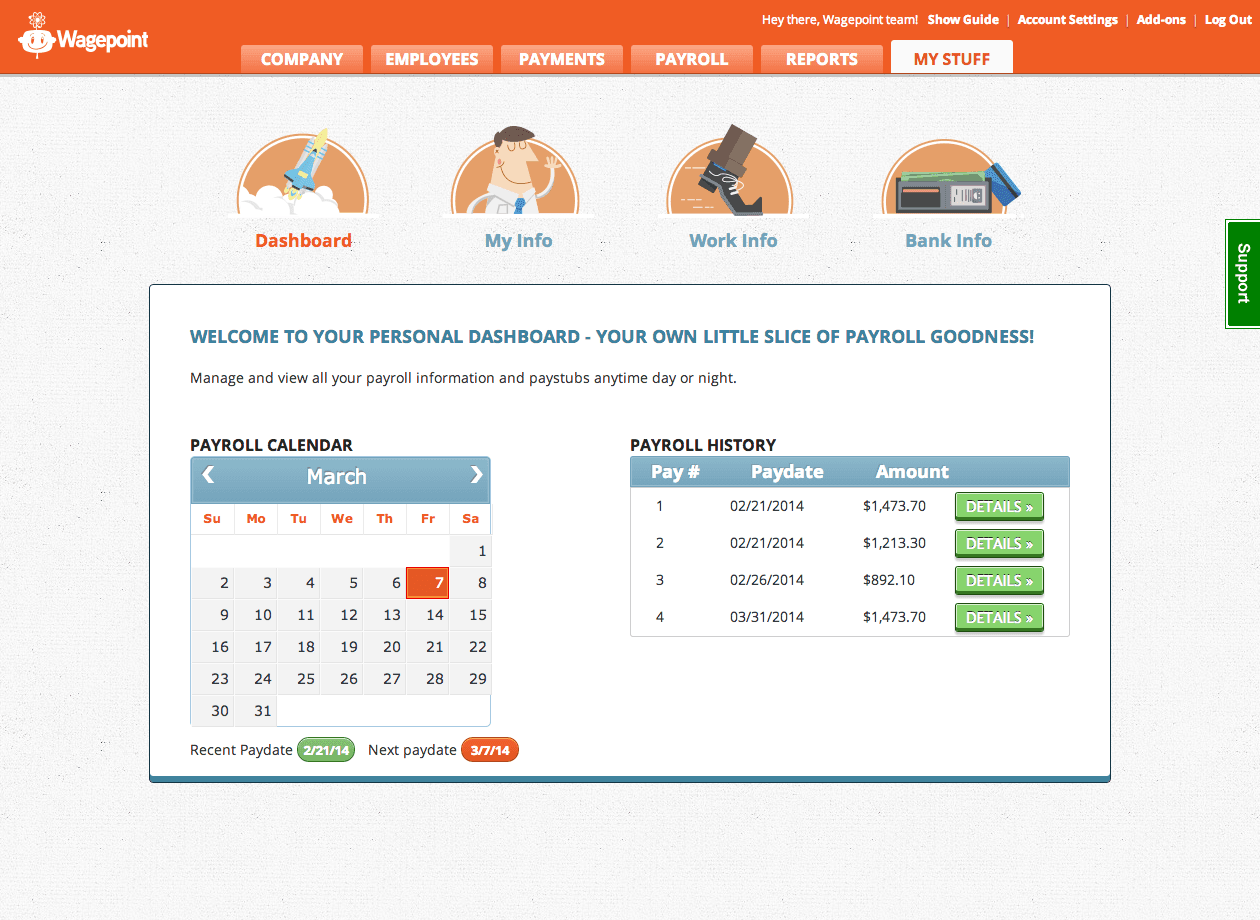 Online payroll software, created specifically for small businesses, to keep you compliant with payroll taxes and help you pay your employees and independent contractors easily and on time. Wagepoint also integrates with QBO and Xero so that your payroll data can be housed with your other business financial data.
Time Tracking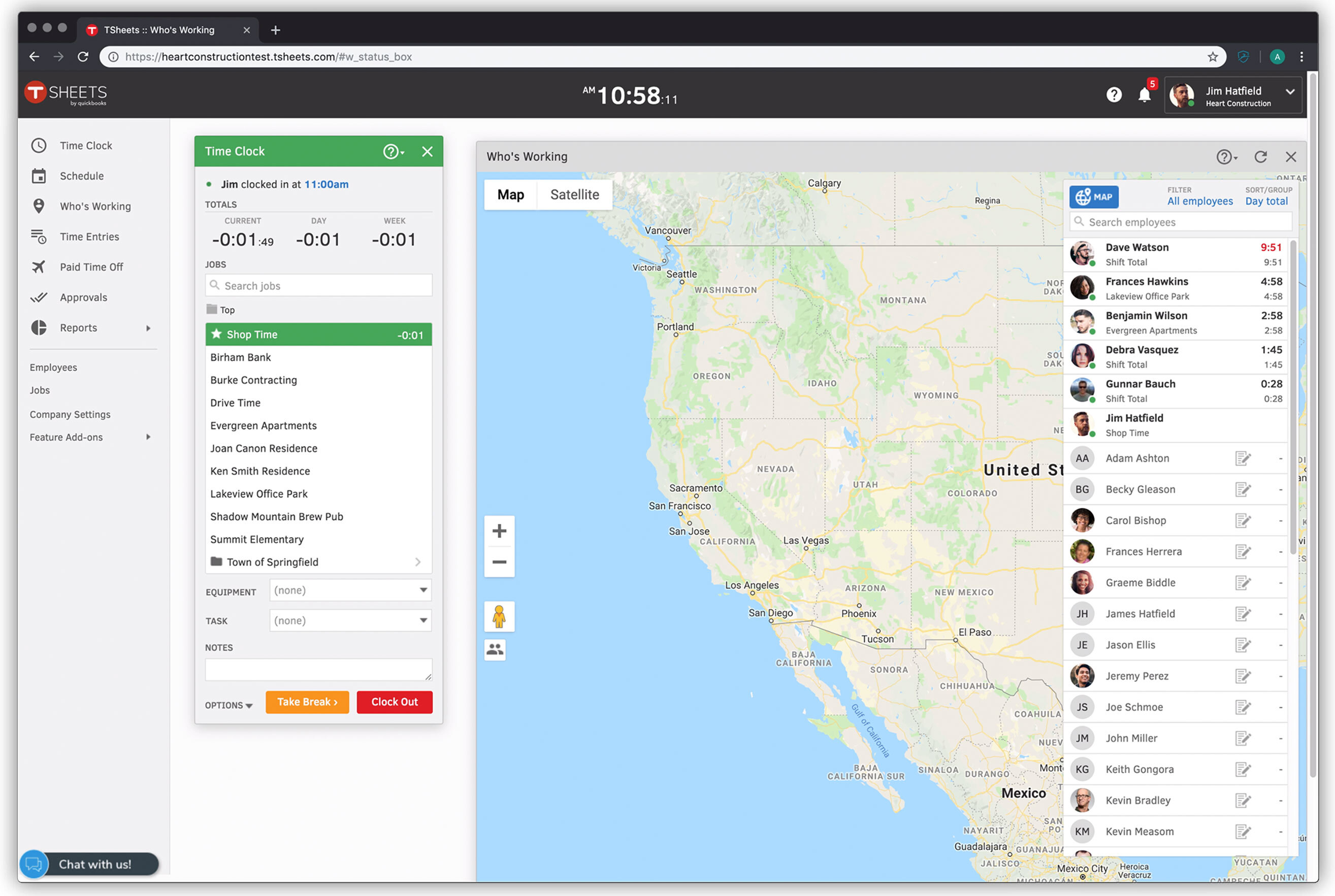 Easily track time on any device to streamline payroll, send accurate invoices, and save thousands each year. TSheets also integrates with Wagepoint so that you can easily import approved hours into payroll.
Paying Vendors

Veem is a global payments network trusted by small businesses around the world. It lets businesses pay their vendors, suppliers and contractors anytime, anywhere with its easy-to-use service.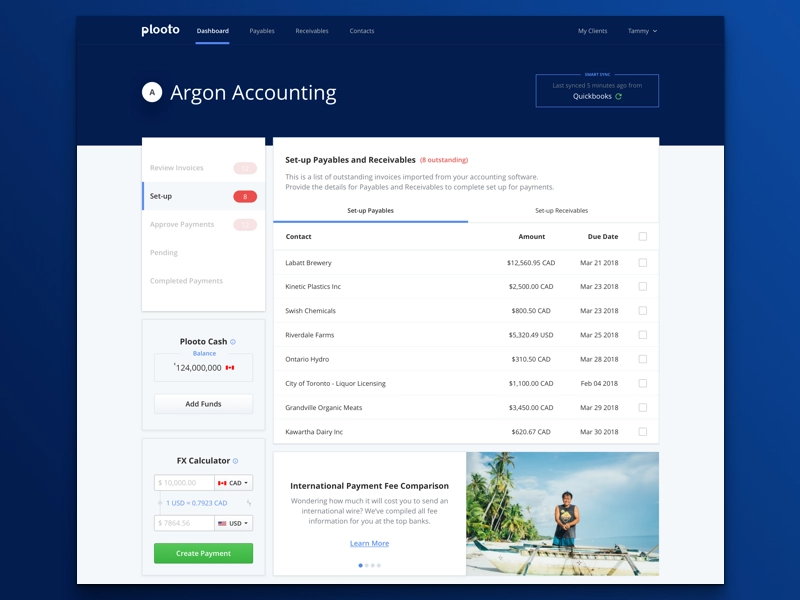 Plooto is an all-in-one payment platform that provides greater financial control and simplicity by unifying payments, approvals, reconciliation and reporting.
Receipt Capture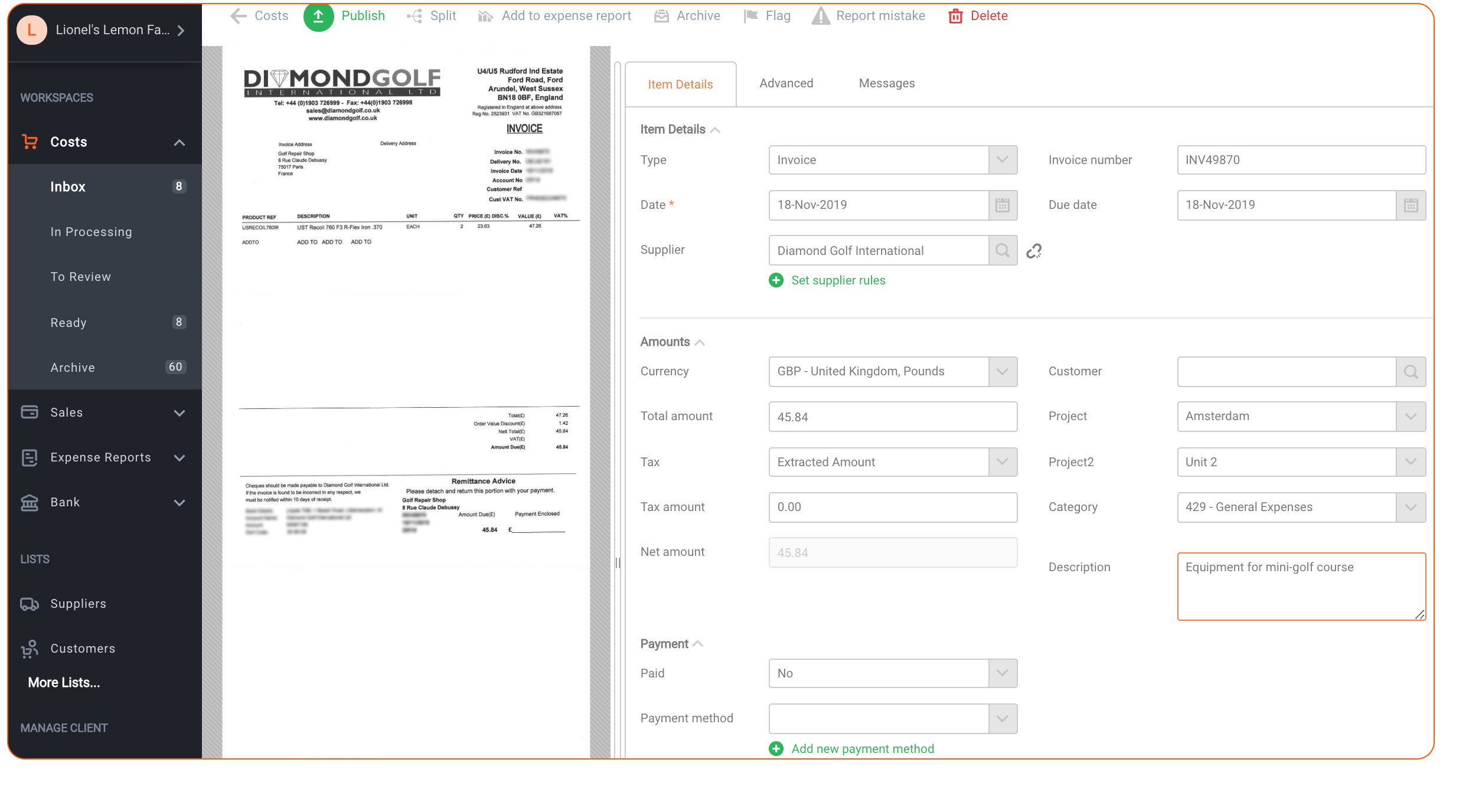 Easily scans key details from documents in a way that suits you, via app, email, post and more to push purchase data to your bookkeeping software.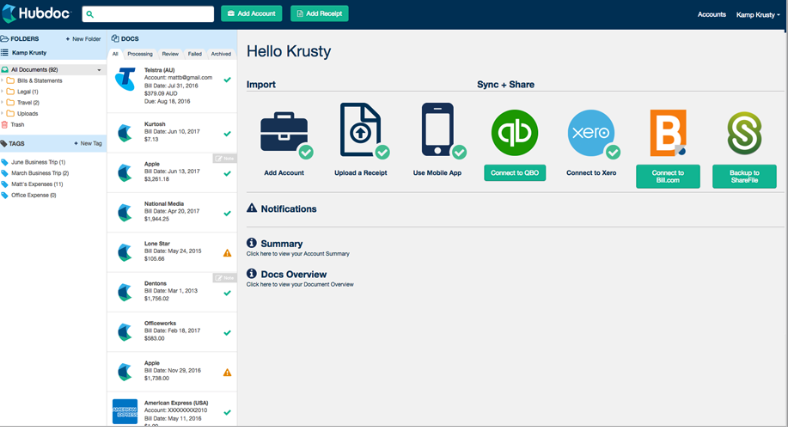 With Hubdoc, you can automatically import all your financial documents and export them into data you can use.
Choose the right tech stack for your small business.
Save your sanity and your relationship with your significant other.
In my experience of running my practice for the last 14 years, we've seen many entrepreneurs on the brink of divorce because finances and running a business came between them and their significant others. I can't promise romantic bliss, but I can help you identify a simple bookkeeping software solution that will put your debits and credits in place and get you back to enjoying family time.
If you are looking to upgrade your bookkeeping software and apps,  I recommend working with an accounting professional. This will ensure everything makes sense when it comes to filing your taxes.

But if you are wanting to try the DIY route, start with choosing a "home" for your accounting data such as Xero or QBO. Then implement one app at a time. Get to know each app really well before moving on to the next solution.
If your biggest pain point is payroll then start with Wagepoint. If you find it difficult to manage your field services team and invoice customers, then Jobber is where you need to focus.
Either way, take your time when changing your bookkeeping system. Ensure the data is flowing the way you expect to make well-informed decisions to grow your small business.

The advice we share on our blog is intended to be informational. It does not replace the expertise of accredited business professionals. Wagepoint assumes no responsibility for errors or omissions in this document.