Become an insider!
Get our latest payroll and small business articles sent straight to your inbox.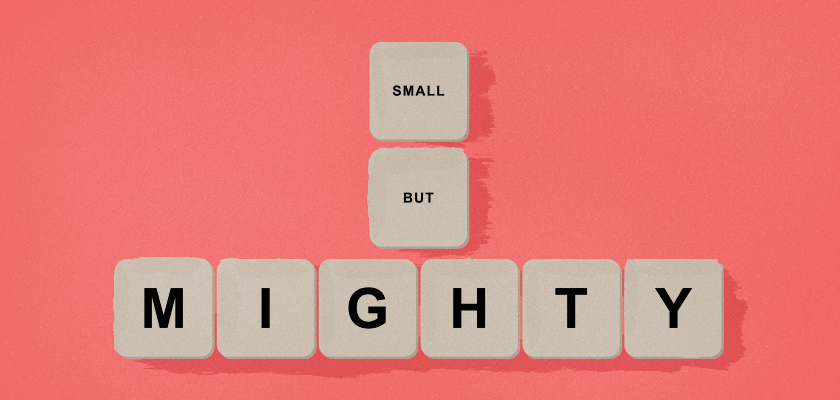 Updated October 2019 
While every small business owner is acutely aware of the impact they're making or attempting to make in their specific areas, few recognize the significant influence they have on the economy as a whole.
The Key Small Business Statistics from December 2017 prove it — small- and medium-sized businesses (SMEs) are the backbone of the Canadian economy.
This is one of the many reasons that the Business Development Bank (BDC) of Canada celebrates these accomplishments each October during BDC Small Business Week™.
Small Businesses are the Largest Private Sector Employers
Most private employers in Canada are actually small businesses. This is because most Canadian businesses are small businesses.
A total of 99.8% of all Canadian businesses are small- to medium-sized firms with less than 500 employees. (Small businesses are firms with less than 100 paid employees and medium-sized businesses are categorized as firms with 100 to 499 paid employees.)
9/10 Canadians in the private sector work for a small- to medium-sized business.
Micro-enterprises (firms with 1 to 4 employees) represent 53.8% of all private employers.
Small businesses employ 69.7% of the total private labor force or approximately 8.3 million people.
From 2003 to 2017, 85.3% of all new jobs (1.2 million jobs) were created by

small- to medium-sized businesses

.
British Columbia (98.3%) and Saskatchewan (98.3%) are the provinces with the highest percentage of people employed by small businesses.
Although the Territories (97.0%) and Manitoba (97.6%) have the lowest percentages, small businesses are still the main employers in these provinces.
Small- to medium-sized businesses contribute to approximately 38.4% of Canada's gross domestic product (GDP).
Small Businesses Employ Workers in a Range of Industries 
Small businesses are the corner store, family-owned restaurant or bed and breakfast. But, they are also commercial or residential trades, scientists and researchers, family physicians, dentists and more.
More than half of Canadian small businesses are concentrated in five industries — retail trade (12.1%), construction (12.3%), professional, scientific and technical services (12.1%), other services (9.2%) and health care and social assistance (9.5%).
The industries with the most employees working for small businesses are wholesale and retail (1.95 million), accommodation and food services (1.01 million), manufacturing (0.82 million) and construction (0.82 million).
Together, these four industries account for 55.4% of all small business jobs.
When you include medium-sized businesses in the mix, small- and medium-sized businesses account for more than 89.7% of the employment agriculture (99.3%), other services (99.0%), accommodation and food services (98.1%), wholesale and retail trade (95.9%), construction (95.4 %), business, building and other support services (93.1%) and professional, scientific and technical services (89.8%).
In all industries, at least 70% of the Canadian workforce is employed by small- and medium-sized businesses.

Six Key Trends Affecting the Future of Small Business
According to the BDC, the following trends will fundamentally change the way businesses of any size work:
The aging workforce — By 2020, the annual working-age growth rate will be less than .2%.
The rise of the millennial generation — By 2020, 50% of the workforce will consist of Millennials and Generation Z.
A more culturally diverse population — By 2032, up to 80% of population growth will be driven by immigrants.
The growth of virtual marketplaces — $56 billion in e-commerce sales are expected by 2020.
The automation of business activities — By 2019, worldwide unit sales of industrial robots will hit $414,000. Beyond robots, artificial intelligence (AI) and automation will have huge impacts on business processes.
The rise of the data economy — By 2025, 75 billion devices will be connected to the internet.

How to Learn More
This year and every year, there are BDC Small Business Week events in every province and territory. There's even an interactive map to help you find the event closest to you.
In addition, BDC offers free case studies that offer insight on topics such as Canadian entrepreneurship, the Canadian workforce and more.
Every day, we have the honour of working with small businesses and helping them pay their employees accurately and on time. We also have the utmost respect for what it takes to be a small business. After all, we're a small business too.
Got a small business statistic you'd like to share? We'd love to hear it in the comments below.