Become an insider!
Get our latest payroll and small business articles sent straight to your inbox.
Operating since 1982, Glacier Raft Company offers guests whitewater rafting and scenic float trips on the Kicking Horse River in Golden, BC. Guests are taken on various canyons ranging from calm and scenic with big mountain views, to fast and exciting through tight canyons. The Kicking Horse is known to be one of the best whitewater rivers in Western Canada with long, continuous stretches of thrilling and powerful rapids.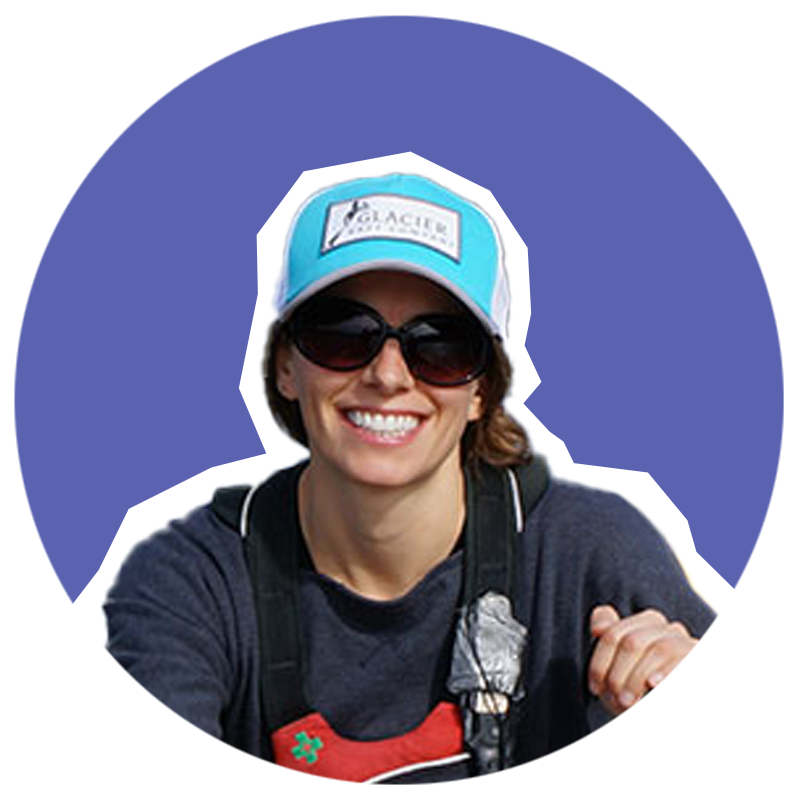 Carmen Narancsik, Owner of Glacier Raft Company
As Golden's original rafting company, Glacier Raft Company is a firm believer in providing an amazing guest experience. Their people-first value also played a role in choosing Wagepoint as their payroll software provider.
Waving goodbye to manual payroll calculations.
As an owner of Glacier Raft Company, Carmen Narancsik found she was spending far too much time on payroll — a back-office function she was running manually. As her small business grew, it was clear that manual processes weren't sustainable. Glacier Raft Company needed a streamlined solution so they could focus on more important things — like providing the best guest experience on thrilling water adventures.
Prior to Wagepoint, we ran our payroll manually. Talk about a lot of work compared to what we do now! As our business has been growing, we've been working on streamlining our processes and we've noticed a big improvement since switching to Wagepoint.

— Carmen Narancsik, Owner, Glacier Raft Company

Scenic views around Kicking Horse River
Source: Instagram / @glacierraftcompany
Getting into a process "flow" with payroll automation.
Carmen came by Wagepoint as a solution to her payroll needs through another business owner. She hasn't gone back since.
Another business owner recommended Wagepoint to me and that was all I needed. Wagepoint helped us completely streamline our payroll process. We've never considered looking back.

— Carmen Narancsik, Owner, Glacier Raft Company
M-"oar" than great payroll software.
The fact that Glacier Raft Company's payroll processes were streamlined was only the tip of the iceberg. For Carmen, what makes Wagepoint a great company and software is our world-class customer service and our simple-to-use software.
Wagepoint helped automate our payroll process — but that isn't all. The Support Team is also helpful and great to deal with. I've only had positive experiences. Plus, it's easy to set up and intuitive to use. It gets two big thumbs up from me.

— Carmen Narancsik, Owner, Glacier Raft Company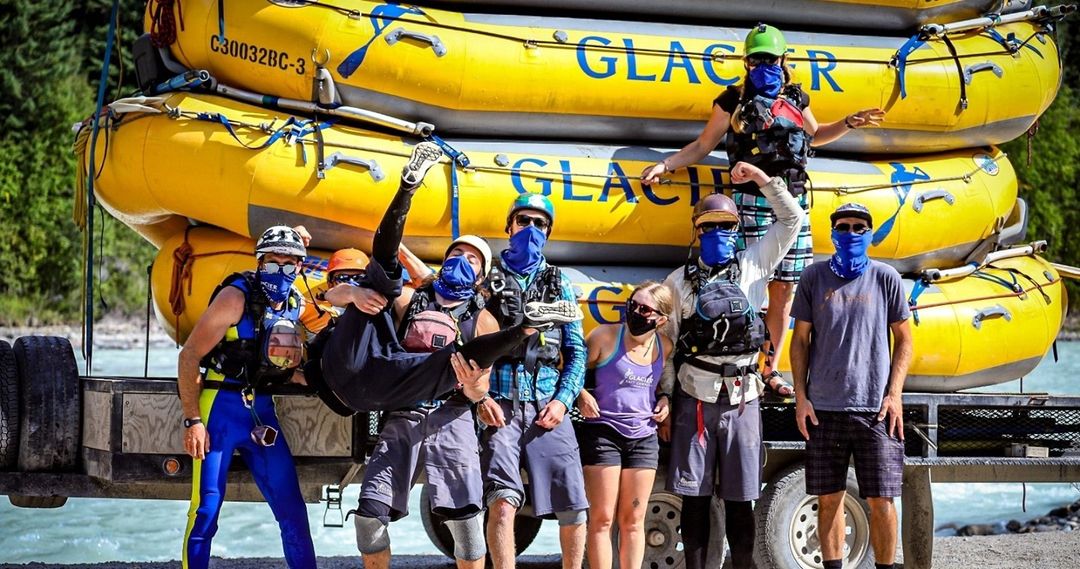 Part of the Glacier Raft Company Crew
Source: Instagram / @glacierraftcompany
Another bonus? Being able to focus on her genius work knowing that her T4s, Records of Employment (ROEs) and payroll remittances are automated.
Using Wagepoint also gives me the confidence to know that everything related to our payroll is being done properly. I can go back to focusing on my business. No more worrying about T4s or ROEs or payroll remittances. Wagepoint takes care of it all which almost feels like magic.

— Carmen Narancsik, Owner, Glacier Raft Company
Payroll software that won't slip your mind.
We asked Carmen if she had any last words about Wagepoint — here's what she said:
I highly recommend Wagepoint. As a small business owner, anything that saves me time, eliminates headaches and makes my life easier is a big win. Wagepoint ticks all of these boxes.

— Carmen Narancsik, Owner, Glacier Raft Company
Thank you, Carmen and Glacier Raft Company for your continuous support and for choosing us to be your payroll software provider. We're grateful to call you a Wagepoint customer — you could even say, you float our boats. 😉🏞️🚣
Source: Youtube / Glacier Raft Company 
The advice we share on our blog is intended to be informational. It does not replace the expertise of accredited business professionals. Remittance and reporting capabilities within Wagepoint vary by location. To qualify for complimentary T4s, a business must run a minimum of two (2) payrolls in the current calendar year.