Become an insider!
Get our latest payroll and small business articles sent straight to your inbox.
Ottawa Bookkeeping Solutions (OBS) is more than just another bookkeeping service there to work with your data and send the paperwork back your way. They have a passion for helping businesses take those financials and really understand the numbers so they can create budgets, have effective cost management and, ultimately, develop a growth plan.
Long-term collaboration and teamwork is a staple part of OBS's practice, and they love watching a client grow and meet their goals, all while using the numbers behind the business.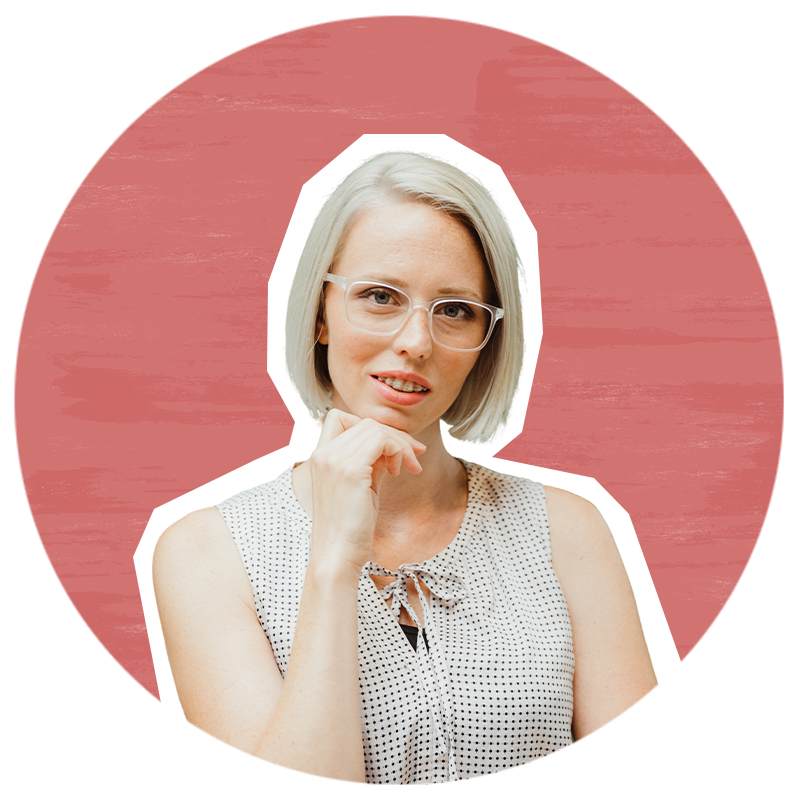 Denise Hutchinson, Founder and President, Ottawa Bookkeeping Solutions
Filling in the payroll management gaps with Wagepoint.
Before Wagepoint, managing payroll for OBS's clients was a bit of a juggling act. Founder and President Denise Hutchinson says they were trying to keep up with a number of different payroll systems… all while also trying to find other solutions for the features those systems were lacking.
Because of this, it was hard to keep up, and things like Records of Employment (ROEs) and workers' compensation payments were getting lost in the mix. She explains the need to find a payroll solution that answered all of their needs.
We want to offer clients the best in service and applications, but other payroll solutions lacked in one way or another. The reason we went looking for a solution and then came across Wagepoint was that payroll tasks like ROEs, remittances or WSIB payments started falling through the cracks as we grew. We wanted a solution that completed all payroll tasks but also offered amazing service and could help with other problems we run into quickly. We found Wagepoint and never looked back!

— Denise Hutchinson, Founder and President, Ottawa Bookkeeping Solutions
The best of both worlds: Great payroll solution. Top notch customer support.
Finding a payroll software with the right features was important, and so was finding one that matched the collaborative spirit behind OBS. When asked what drew her to Wagepoint versus the other guy, Denise had this to say:
Easiest question — customer service hands down! Wagepoint is an all-in-one payroll software that checked every box we were looking for, but we got the best of both worlds as Wagepoint also has amazing account managers and support team. I know quite a few Wagepoint staff by name because of the great and attentive service Wagepoint offers.

— Denise Hutchinson, Founder and President, Ottawa Bookkeeping Solutions
Breaking down the MANY payroll benefits.
OBS has a lot of love for the various ways Wagepoint helps both them and their clients. From employee access to time saved, Denise wasn't kidding when she said Wagepoint checks their boxes. Let's break these benefits down.
Employee access: Saving time and keeping things simple.
For a bookkeeping practice like OBS, having many clients is a great thing! But that also means handling the payroll data, including employee forms, for many sets of employees. That can amount to a lot of work. Luckily, Denise says Wagepoint's employee portal makes things a lot easier while saving a lot of time.
The greatest benefits are employee and client access. The amount of hours we save by having employees access their own payroll system to see all their payroll documents, update their address is huge! We have some clients that have T4s in the 100s at the end of the year, and we don't have to resend or re-mail T4s due to missing or out of date information. Employees can access their system even after they leave.

— Denise Hutchinson, Founder and President, Ottawa Bookkeeping Solutions
Employee access has also been a big plus for year-end tasks like T4 distribution.
Year-end is no longer daunting or involving any late nights! It's easily 50 percent less in time, and the best benefit of all is that employees have access to all their paystubs, ROEs, and T4s right there in the system even if they leave the company.

— Denise Hutchinson, Founder and President, Ottawa Bookkeeping Solutions
⚡ Easily set up employees in Wagepoint to give them access to the employee portal.
Client access: Gaining a deeper understanding of the financials.
You probably noticed that Denise initially mentions employee and client access in her response. That's because having the ability to have OBS's clients access Wagepoint and see the payroll data is a big part of this solution.
The other great benefit is that clients themselves have their own login. Payroll is no longer this large figure that gets withdrawn from their bank every two weeks, but rather the reports in Wagepoint are made for transparency and easy reading. Clients can look at reports and finally understand the breakdown between employee and employer taxes, gross and net pay and how other benefits factor into that withdrawal. It offers clarity and financial knowledge to clients.

— Denise Hutchinson, Founder and President, Ottawa Bookkeeping Solutions
Handling the forgotten payroll tasks: No more late remittances.
There are many moving parts to the payroll process. In addition to running payroll, paying employees and withholding taxes, there's also making sure you're remitting to the Canada Revenue Agency (CRA). Since switching to Wagepoint, Denise says things have been going more smoothly.
I have noticed with clients that have been growing often forget little things like going online to pay payroll taxes which only results in CRA late fees or a lot of reminders and follow ups from us to ensure they do. Wagepoint completely takes what is a simplistic but important task out of all our hands so we can focus on the client's books and the client can focus on their business.

— Denise Hutchinson, Founder and President, Ottawa Bookkeeping Solutions

Wagepoint as the exclusive payroll solution.
Reading through Denise's praise of the payroll program, you can probably imagine that OBS sets up all their clients with Wagepoint. In fact, she says they work exclusively with Wagepoint unless the client wants to complete payroll manually.
She elaborates on her decision in this area and how it fits in with how they work with their clients.
It really brings transparency and financial empowerment to clients because they can learn and access the system to learn how the world of payroll works. Focusing on one payroll system has allowed us to master the software, know Wagepoint inside and out, help clients access all the reports to really get to know their payroll and all the details within. Further, it allows us to continue building our relationship with Wagepoint and our account manager, so we aren't just some client but rather get to know our account manager. Which in turn helps us serve our clients that much effectively and efficiently.

— Denise Hutchinson, Founder and President, Ottawa Bookkeeping Solutions
Leaving manual payroll behind.
While Denise did mention that there may be some clients doing manual payroll, she sees payroll software, Wagepoint in particular, as the better payroll solution. She knows that it can be daunting, potentially even scary, to take on a whole new, automated system, and she has some advice for those considering leaving manual payroll behind.
Step back and write down what you really need and want (two different things) from a software. When you have a clear picture of what system you are looking for, it makes it easier to choose which payroll software is best for your company.

— Denise Hutchinson, Founder and President, Ottawa Bookkeeping Solutions
In addition to that list of wants and needs for your payroll software, Denise says it's important to inform yourself on the payroll programs you're looking at. That might mean some solo reading and research time, but she says going that extra mile with questions helps to set your mind at ease when it comes to handing over the tasks you've been completing yourself up to that point.
Ask a million questions about how their system works, how their payments are made or any questions so you know how the automations work so you aren't giving control over to a system that you don't understand.

— Denise Hutchinson, Founder and President, Ottawa Bookkeeping Solutions
Continuing the payroll relationship.
That's some sage advice, Denise. We agree, building a solid payroll BFF relationship starts with asking questions and getting to know one another. We're so grateful that you took the time to get to know Wagepoint and choose us as OBS's payroll solution!
👉 Find out why AMLB CPAs and Consulting also sees Wagepoint as a one-stop payroll shop.