Become an insider!
Get our latest payroll and small business articles sent straight to your inbox.
Shored in St. Catharines, Ontario, Captains Cabin Cafe is a place to grab a hot beverage, a meal and a treat to enjoy while catching up with friends. The family-run cafe offers homemade family favourites to eat in or take out onto the patio if the weather is just right.
The crew of six (6) have the personality and the skills to make each experience the best one whether you visit once or a hundred times. With meals named to tickle sea-faring, pirate-loving fancies, the cafe is aiming to leave an unsinkable impression.
Setting sail as a new small business owner.
At the helm of the Captains Cabin Cafe is owner Vanessa Watchorn. She says this is her first time as a business owner and also her first time handling payroll in any capacity. With that, she began exploring the payroll seas to see what software there was that could make this part of managing the small business easier.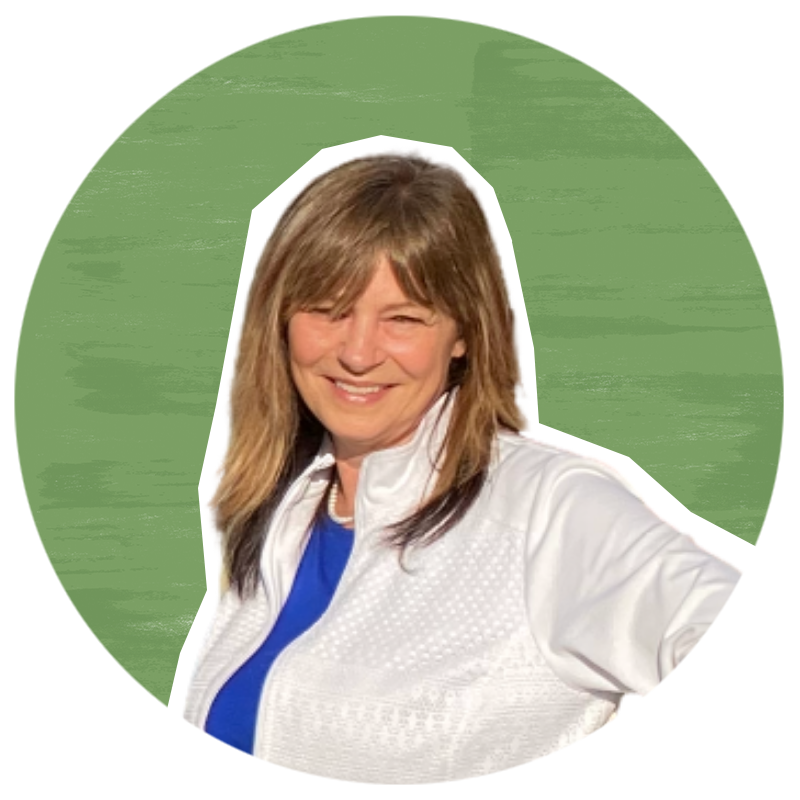 Vanessa Watchorn, Owner, Captains Cabin Cafe
Docking with Wagepoint.
With payroll being uncharted territory, Vanessa was going from port to port to find a payroll software that could manage processing pay runs and paying her employees. After many days at sea, Wagepoint caught her eye.
The whole while, she kept price in her sightline — no one wants to sink too far into their treasure chest when it's not necessary. Wagepoint's price was a good fit, but she explains why she took a closer look before committing.
Wagepoint's price was by far the best I could find, but being honest, I was afraid I may end up getting what I paid for! So I called for more information where I received help from the friendliest, most knowledgeable employee from Wagepoint and that stopped me from looking further.

— Vanessa Watchorn, Owner, Captains Cabin Cafe
Wagepoint Customer Support helps keep payroll in shipshape.
Having someone you can count on for different aspects of your small business is a good feeling, and for Vanessa, it was no different when it came to addressing her payroll needs for Captains Cabin Cafe. She was impressed at how easy it is to use Wagepoint to handle paying her employees, but did have some other tasks to take care of, such as issuing Records of Employment (ROEs) where she wasn't as sure of the steps to take.
With Wagepoint Customer Support stepping into the role of first mate for payroll, she was back on course to easily navigating the payroll seas.
Wagepoint is so fast and easy. Some little concerns that I had when first starting were resolved immediately which was so impressive. I needed to file an ROE and became a deer in the headlights. Once again, after one quick email, they did everything for me including setup with the Canada Revenue Agency and had a flawless result.

— Vanessa Watchorn, Owner, Captains Cabin Cafe
👉 Learn how Wagepoint's ROE SAT processing makes working with ROEs even simpler.
Sea-ing the positives of payroll processing.
Speaking of keeping things simple, Vanessa is a fan of how she can continue full steam ahead with her payroll processing. On top of that, she loves how much time the software's payroll automation has saved! This, for her, is a big part in advocating for others to jump on board with Wagepoint.
Take a look at how long it takes you to do payroll manually, including EI, vacation pay, correct tax deduction, etc. My payroll is done every other Sunday evening and does not take any longer than five minutes. Enter your employees' hours and Wagepoint does everything else. It's amazing!

— Vanessa Watchorn, Owner, Captains Cabin Cafe

Payroll ho! Finding the perfect fit for first-time small business owners.
Approaching anything for the first time can be stressful. It means learning new skills or making sure you're not missing anything important, and payroll especially can mean stress in both those areas. If you're a new small business owner looking for a payroll software, here's what Vanessa says about Wagepoint:
Do not look any further. Wagepoint's guidance, email assistance and chat assistance is by far the best you will find. This is especially an amazing company if you are a first-time business owner as they will take all your stress away.

— Vanessa Watchorn, Owner, Captains Cabin Cafe
Thanks for welcoming Wagepoint aboard, Vanessa! We love that it's helped make first-time small business ownership less stressful so you can focus on great food and an awesome experience for your customers. We wish you smooth sailing from here on out!
👉 Find out how Wagepoint can be a payroll software thirst-quencher with this case study on ThirstyTech Inc.
The advice we share on our blog is intended to be informational. It does not replace the expertise of accredited business professionals. Remittance and reporting capabilities within Wagepoint vary by location. To qualify for complimentary T4s, a business must run a minimum of two (2) payrolls in the current calendar year.