Become an insider!
Get our latest payroll and small business articles sent straight to your inbox.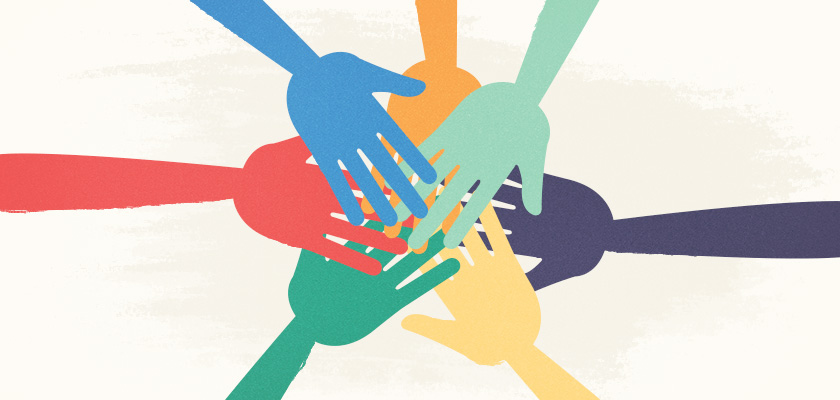 Being an entrepreneur offers tremendous perks…
You're the boss, free to pursue your dreams, managing your own time.
But the life of an entrepreneur also comes with some significant downsides, namely in the form of stress, uncertainty, and often social isolation.
Social isolation in the US is growing, and data gathered in new research is revealing just how damaging it can be.
Mental health challenges and physical effects such as increased inflammation and disrupted sleep are only some of the side effects of ongoing social isolation. And when you are your entire business, you can't afford to risk your wellbeing, whether physical or mental.
But due to the very nature of small business structure, entrepreneurs are especially susceptible to social isolation.
How do you as an entrepreneur combat social isolation to keep you and your business healthy?
Networking.
Why Networking Is More Important Than Just Meeting People
As a small business owner and entrepreneur, you have to connect with other entrepreneurs in and out of your field. That includes your competitors!
When you reach out to people who have already been in positions you're approaching, or who are trying to reach similar goals, doors open. All of a sudden, you've exposed yourself to a wealth of information and insight you would never have access to in the early stages of your business.
We often think about networking as a sly way to get a new job, but for entrepreneurs, networking is much more. It's the exchange of crucial, learned lessons, both big and small, that can mean success or failure.
Where else might you get tips on how to work from home without losing your mind or which are the best business credit cards? Industry-specific knowledge is invaluable — and networking with other entrepreneurs will support your health and your business in ways you never imagined.

5 Great Networking Resources and Inspiration
Hopefully you're convinced you need to start networking yesterday. But where to start? Luckily, small business networking is surprisingly easier than you might think — even in tiny industries:
1. Look online for forums, both general and trade-specific.
Online is a good place to start — not only are resources free, but you just might be able to find hyper-specific communities of entrepreneurs and small business owners for niche industries.
Begin by looking for specific organizations and associations for your industry or trade. They may offer message boards or forums to help you connect with professionals within your circle.
Alternately, you can look through general small business forums. Look for threads that resonate with you. You'll find you'll start to see certain members pop up more than others whose advice you value most. Reach out!
2. Host your own event.
If you're outgoing or have a great space you'd like to show off, host a meet and greet at your business to meet other entrepreneurs in person. A low-key networking event is a great way to see who is in your community, explore what kind of cross-promotion opportunities may exist, and make friends both within and outside your industry.
3. Join a local small business association.
You have so many fantastic resources if you're interested in joining a local small business association. It'll help you stay current with happenings in your industry, meet contemporaries, give you access to business events, and could even offer you discounts on inventory, supplies, or business insurance.
4. Attend an industry conference.
What better way to meet like-minded entrepreneurs than to attend a conference related to your industry? Keep in mind that conferences can be hit or miss and will likely have registration or attendance fees. Be sure to research the speakers and read reviews from previous years before you sign up.
5. Volunteer in your community.
Volunteering is a great way to meet people in your community and practice talking about your business. Trying hosting your own volunteer day such as a park cleanup. It will have the twofold benefit of creating goodwill and making your more visible in your community.
Pick a Networking Approach, and Dive In
As an entrepreneur, you might feel like you're going into networking entirely alone. But that's the point of networking — is it not?
Once you meet even you first person, you'll have allies from that point on. And with a little research and a little effort, you can start building relationships that can change your business and your life for the better.

The advice we share on our blog is intended to be informational. It does not replace the expertise of accredited business professionals.