Become an insider!
Get our latest payroll and small business articles sent straight to your inbox.
Specializing in media, film and television production accounting, Flow CPA is a cloud accounting, CFO advisory and tax minimization CPA firm. They build digital ecosystems to take businesses from good to great.
As champions of cloud technology, Flow CPA Founding Partners Cecilia Gordillo and Natasha McLaren-Doerr work closely with different software applications to ensure their clients are serviced seamlessly. Despite offering full-service packages, they don't personally offer payroll under this umbrella. Instead, they use fintech to fill in the gap — and their choice of payroll software is Wagepoint.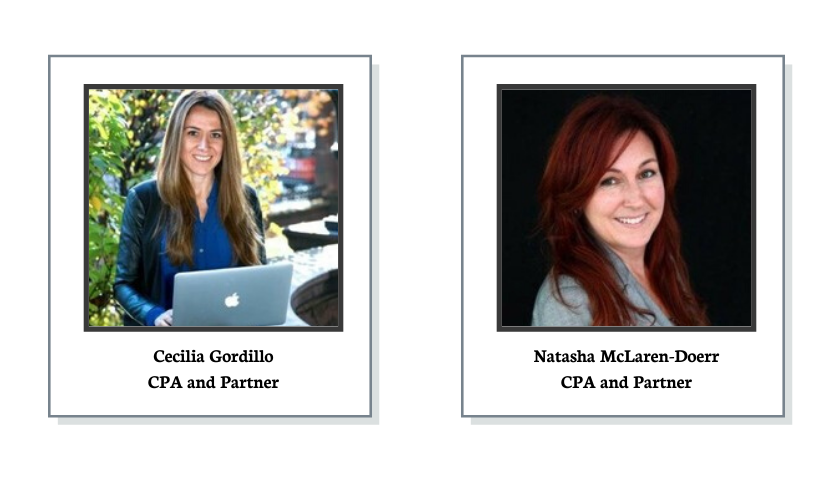 Trouble on set — the challenge Flow CPA faced.
Flow CPA opted to offer payroll automation, via small business payroll software, because of the tedium associated with manually approving hours, calculating wages, accounting for income and payroll taxes — all on a very strict timeline to meet each payday.
Simplicity as the ultimate sophistication.
Flow CPA was looking for a digital solution to take payroll off their plate — one that would let their clients run their own payrolls with confidence.  We were looking for something that was going to be easy enough for our clients — something that would allow us to say, "You don't really need us for the basic parts of payroll."
Flow CPA tried multiple solutions but found other software to be counterintuitive and difficult to navigate, especially the reporting.
Many payroll applications didn't feel like they took into account how a bookkeeper or accountant would use the information.
"It was difficult to get good reporting from other software." Finding the right software was a trial-and-error process. But, eventually, Flow CPA came across Wagepoint.
From a tactical standpoint, Wagepoint had clear reporting and helpful integrations with other applications, like TSheets. However, what really tipped the scale in Wagepoint's favour was its intuitive and incredibly easy-to-use interface.
The simplicity,  ease-of-use and intuitiveness — that's what set Wagepoint apart from other software providers.

Cecilia Gordillo, Flow CPA Founding Partner

Adding value with Wagepoint.
With features like simple reporting tools, along with automated Records of Employment (ROEs) and year-end T4s/T4s, Flow CPA and their clients have been able to spend less time on payroll and more time on the big picture issues of each business.
By spending less time looking for information and more time providing answers — Flow CPA has also been able to help their clients respond quickly to change.
With our previous payroll software, I had to go through about three reports to get the same information I can get in one report from Wagepoint.

Cecilia Gordillo, Flow CPA Founding Partner
Easily accessing important information is especially crucial during turbulent times — such as a pandemic.
During COVID-19, Flow CPA quickly provided their clients with the information needed to apply for the Canada Emergency Wage Subsidy (CEWS) as well as submitting ROEs to the CRA so that employees could apply for the Canada Emergency Response Benefit (CERB).  Functionality that Flow CPA found to be missing in "even the most sophisticated payroll software."

Casting call — who is best suited for Wagepoint?
Cecilia and Natasha connect all of their clients — including those with a mix of employees and contractors — with Wagepoint due to its ease of use. However, they spoke candidly on who would best benefit from working with Wagepoint. "It may not be suited for large companies who have complicated benefits systems."
Alternatively, small businesses that don't require many changes on a pay basis — including shareholders and sole proprietors who are paying themselves — will find Wagepoint to be the "best fit."
That being said, although Flow CPA primarily works with clients with about 30 employees — they still recommend Wagepoint to companies with larger teams. "Wagepoint is easy enough that you can add as many employees as you want because the automation just makes a lot of sense."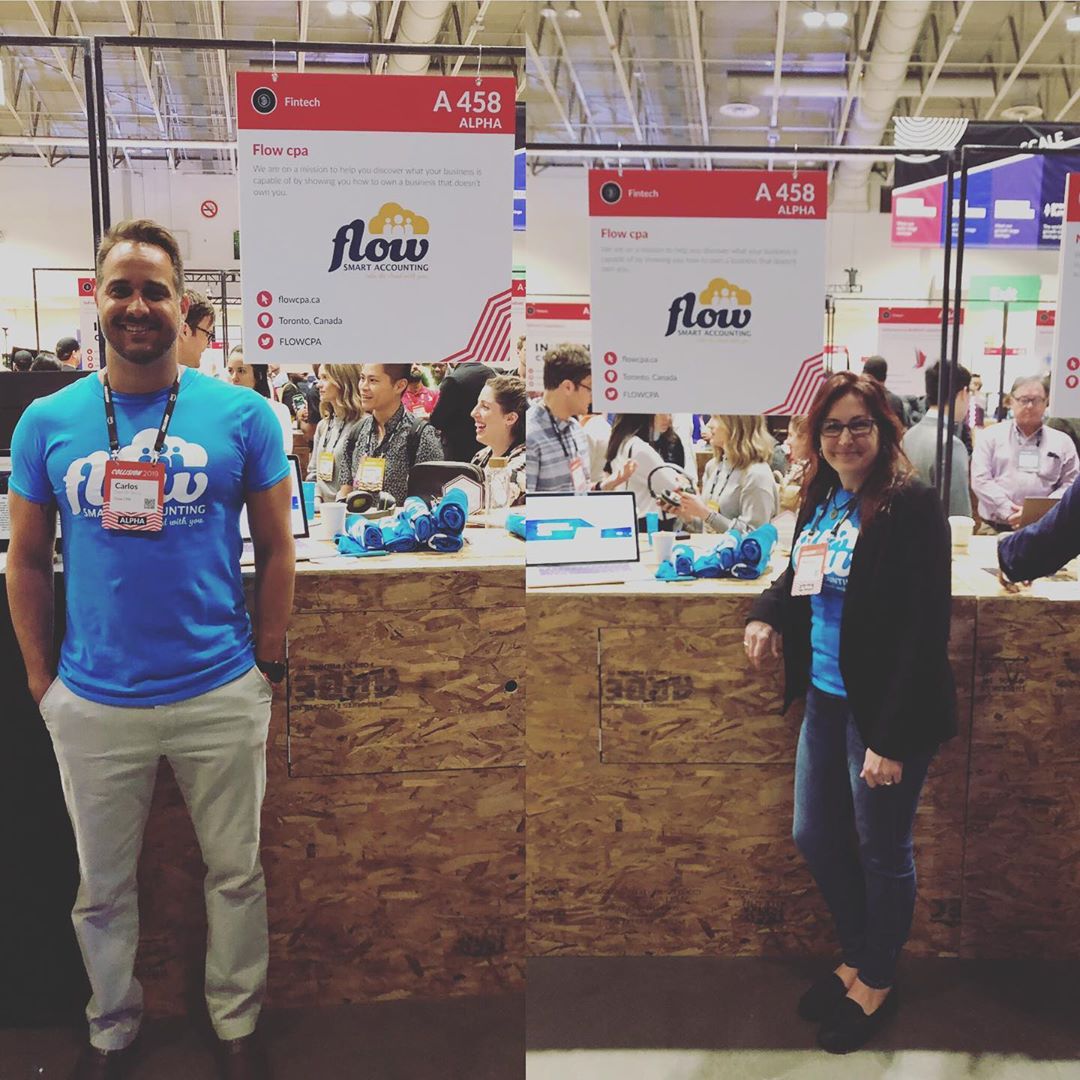 What the critics say — how Flow CPA's small business clients feel about Wagepoint.
Even the least technical people have no problem running payroll with Wagepoint. They just find it easy.

Cecilia Gordillo, Flow CPA Founding Partner
Flow CPA noticed that there was never any pushback from clients in terms of running payroll on their own. Wagepoint's software was intuitive enough that their clients hardly had any questions. "We train them for one hour and they just go for it. They're really happy with Wagepoint."
When there were questions, their clients felt confident and comfortable knowing that they could find answers by reaching out to Wagepoint's ultra-friendly support team.
Using Wagepoint to guide clients to necessary change.
Flow CPA believes adopting payroll software is the first step towards moving clients to the cloud — and recommends Wagepoint to even the most tech-resistant clients.
Wagepoint is one of the first cloud-based technologies we recommend.

Cecilia Gordillo, Flow CPA Founding Partner
Flow CPA encourage everyone to automate payroll as it is a necessary, but stressful and repetitive process. But thanks to simple payroll software like Wagepoint, it doesn't have to be.
For clients who've made adjustments to their tech stacks, Natasha and Cecilia have found that Wagepoint is an app they always keep. "Once they've started using Wagepoint, they'll keep using it. Even if they're not ready for the cloud, they're ready to automate payroll."
5 reasons payroll automation is valuable to small businesses — thoughts from fintech aficionados.
Cecilia and Natasha are champions of cloud-based accounting tools — and they encourage all of their clients to move to the cloud. Here are five benefits they've seen their small business clients reap since adopting fintech like small business payroll software:
1. Frees up time to focus on other parts of your business.
It used to take Cecilia a whole day (eight hours) to run payroll — with Wagepoint, she only spends 30 to 45 minutes. Using payroll software frees up time, allowing business owners to focus on different aspects of their business.
Flow CPA also recommends hiring salaried employees.  They encourage clients to hire salaried employees so they don't have to worry about calculating hours every time they run payroll. Instead, clients can simply run payroll automatically using Wagepoint's set-it-and-forget-it function.
2. Acts as your payroll experts.
With Wagepoint's support team, Flow CPA noted that small business owners don't need to be payroll experts.
Small business owners don't have to know every single thing about the technical ins and outs of payroll because they know that they can rely on Wagepoint and their support team — which I have to say is amazing.

— Natasha McLaren-Doerr, Flow CPA Founding Partner
3. Maintains productivity and employee satisfaction.
Manual data entry can lead to payroll mistakes. Running into these types of issues will upset employees which can also affect productivity levels.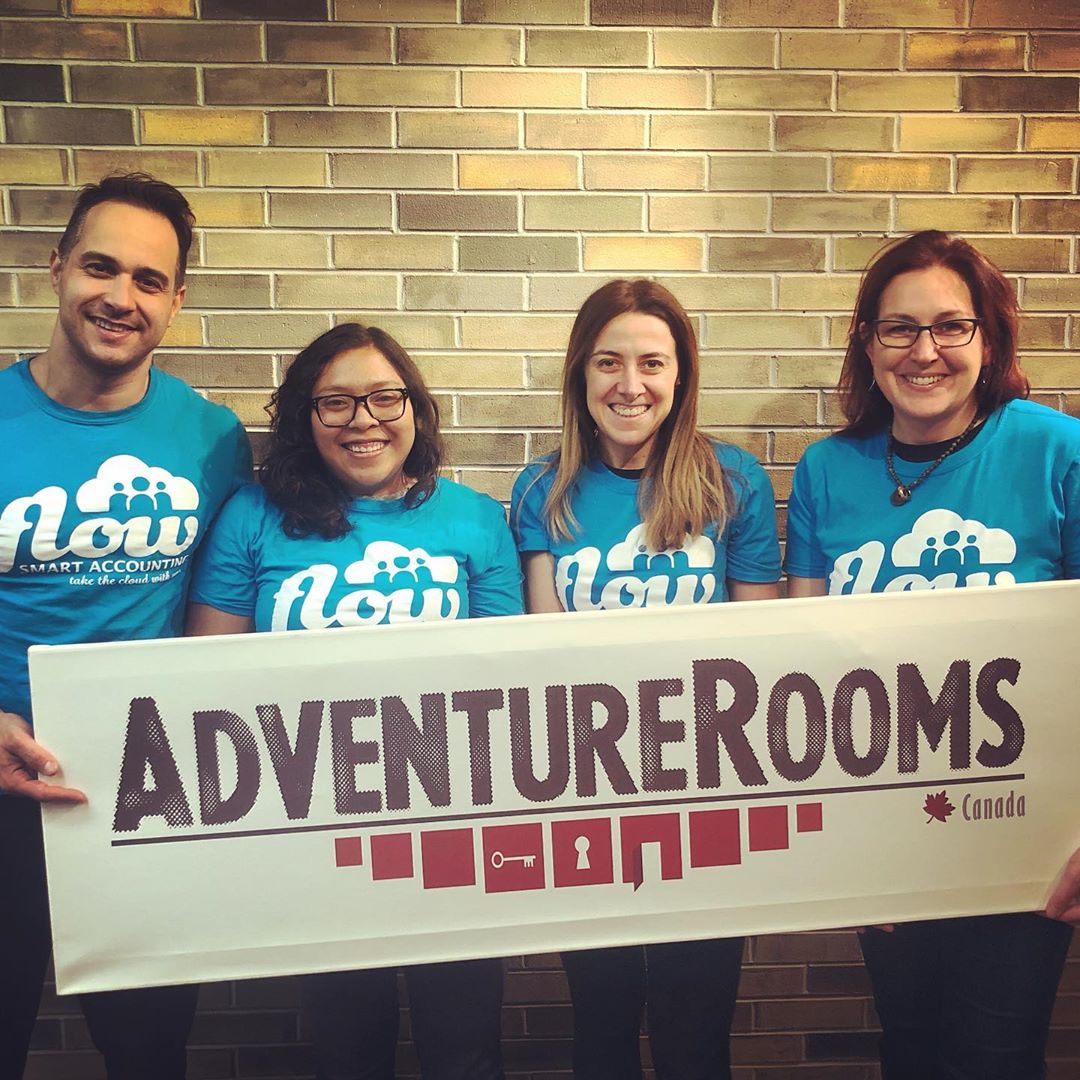 4. Helps with responding to change.
Online payroll software lets small business owners keep vital data, such as employee information, inside one single system in the cloud — giving them the ability to "flip the switch" whenever needed.
This is especially beneficial for seasonal companies or industries with high turnover — like restaurants, construction and retail.  When an employee returns to work, their pay information is already there and you don't have to re-enter it when you hire them back.
5. Saves money.
All small business owners must pay source deductions to the Canada Revenue Agency (CRA). Otherwise, they face interest and penalty charges on late payments and filings. The cost of using Wagepoint is way less than the costs of these fines.
Closing the gap with payroll software.
In the end, both Flow CPA and Wagepoint are committed to providing a valuable service to small businesses by offering simple payroll software that covers all the basics. Plus, each company adds their own blend of kindness and attention to detail.
Thank you Flow CPA for making us your payroll software of choice. We are grateful to have your support and to have you as a partner.