Become an insider!
Get our latest payroll and small business articles sent straight to your inbox.
Blending the two worlds of accounting and technology, LiveCA is Canada's first virtual full-service accounting firm. Its progressive approach to accounting gives companies of all sizes across Canada the ability to conduct face-to-face online meetings with their own chartered professional accountants.
As a virtual company, LiveCA uses online tools and is naturally drawn to remote companies. In fact, Chad Davis, LiveCA Co-founder and Partner has been working on the road for two years in his RV — using Wagepoint as one of their cloud-based tools to run payroll from anywhere. (Check out his Instagram here.)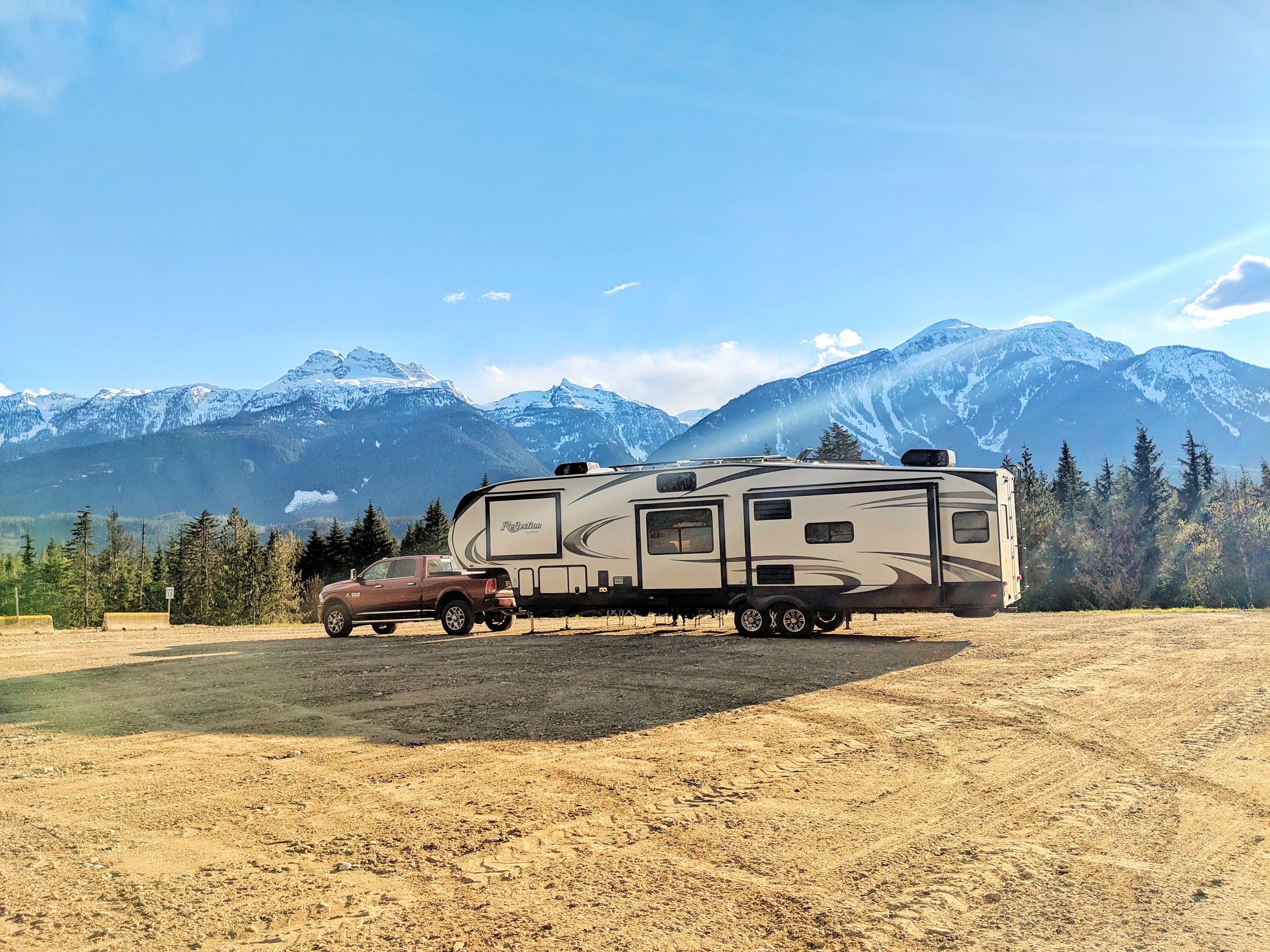 How LiveCA and Wagepoint began working together.
LiveCA and Wagepoint's relationship dates back to 2013. In the early days, the virtual CPA firm found that it was tough looking for simple cloud-based payroll software for its clients.
Few players had the foresight to be customer-centric and customer service oriented and because of that, it was not difficult to find Wagepoint.

Chad Davis, LiveCA Co-founder and Partner
Integrations also played a big factor in LiveCA's decision to work with Wagepoint:
"The fact that Wagepoint was open to creating a Xero integration when others weren't that early on really showed me that they were in this for the long haul," says Chad.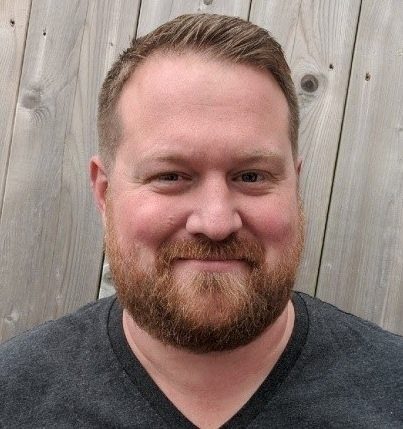 "Keep it simple" — why Wagepoint counts.
What was most important to LiveCA was the reliability of a strong core product. "While other payroll companies focused on bells and whistles, Wagepoint was incredibly focused on their core product," says Chad.
"It was really about simplicity and transferring that simplicity to our customers."

Chad Davis, LiveCA Co-founder and Partner
The main selling point for LiveCA was the fact that Wagepoint was able to meet the needs of customers who needed an easy-to-run payroll — and servicing clients at a reduced rate due to Wagepoint's partner pricing didn't hurt the decision either.
It was the most affordable way for us to get the most possible benefit for the largest number of customers. It was the best bang for your buck.

Chad Davis, LiveCA Co-founder and Partner
Time was also of the essence.
LiveCA was looking for a tool that kept up with the tempo of their agile, tech-savvy team — "The time to set up a Wagepoint account is a lot faster than some of the Canadian competitors that exist now. When we have to run a new payroll by a certain date, we know it's possible with Wagepoint versus waiting a few weeks with other providers."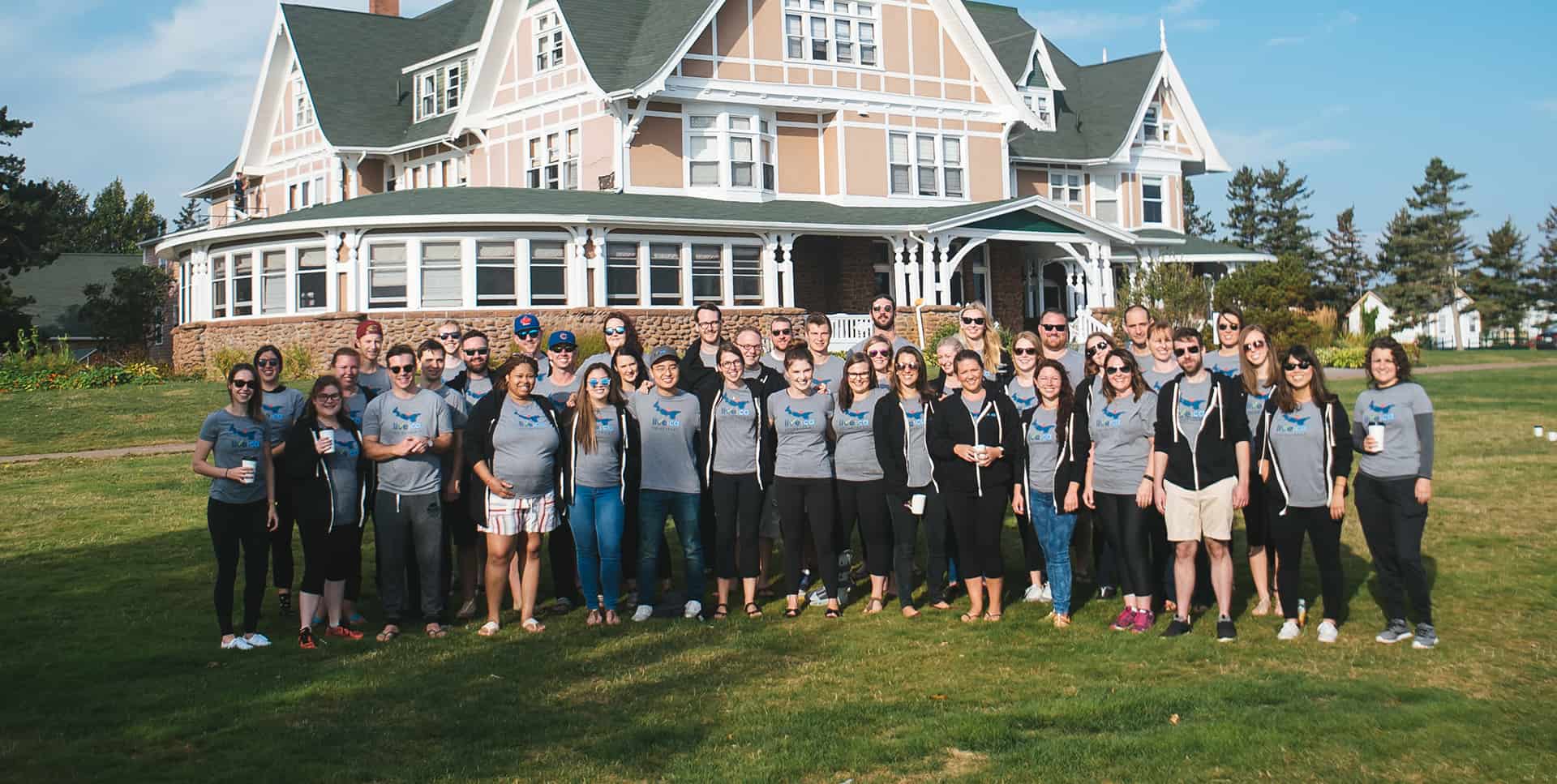 The little things matter — an employee endorsement.
LiveCA hired a payroll specialist who previously worked with a different payroll provider. Since it's only natural to be drawn to the familiar, the employee suggested that LiveCA use the other payroll provider in place of Wagepoint.
Chad urged the employee to give Wagepoint a shot for a couple of months first:
"I said, 'Here's how we deal with things like this: Keep a running list of all the things you like about [Payroll software X] and all the things you don't like about Wagepoint, and vice versa. Make sure to put some thought into the report — really think about it."
After using Wagepoint for a month, the payroll specialist had some new insights to share — specifically referring to the navigation for running a payroll:
"The more I'm using Wagepoint, the more I like it over [Payroll software X]. The two programs are very similar, but there are little things about Wagepoint that make me smile."

One size doesn't fit all.
There's no cookie-cutter software when it comes to payroll. Chad gave his objective insights on the type of customers that fit best with Wagepoint:
As the number of customers increases, so does the complexity to manage it. We prefer to put businesses with up to 30 employees on Wagepoint.

Chad Davis, LiveCA Co-founder and Partner
A statement that perfectly reflects Wagepoint's customer base of serving small businesses with simple payroll needs.

Remote culture is alive and well.
LiveCA has earned accolades across the accounting community for fostering an outstanding remote culture. One of the small gestures contributing to that culture is travel allowances. LiveCA provides its employees with an annual stipend to travel wherever they want.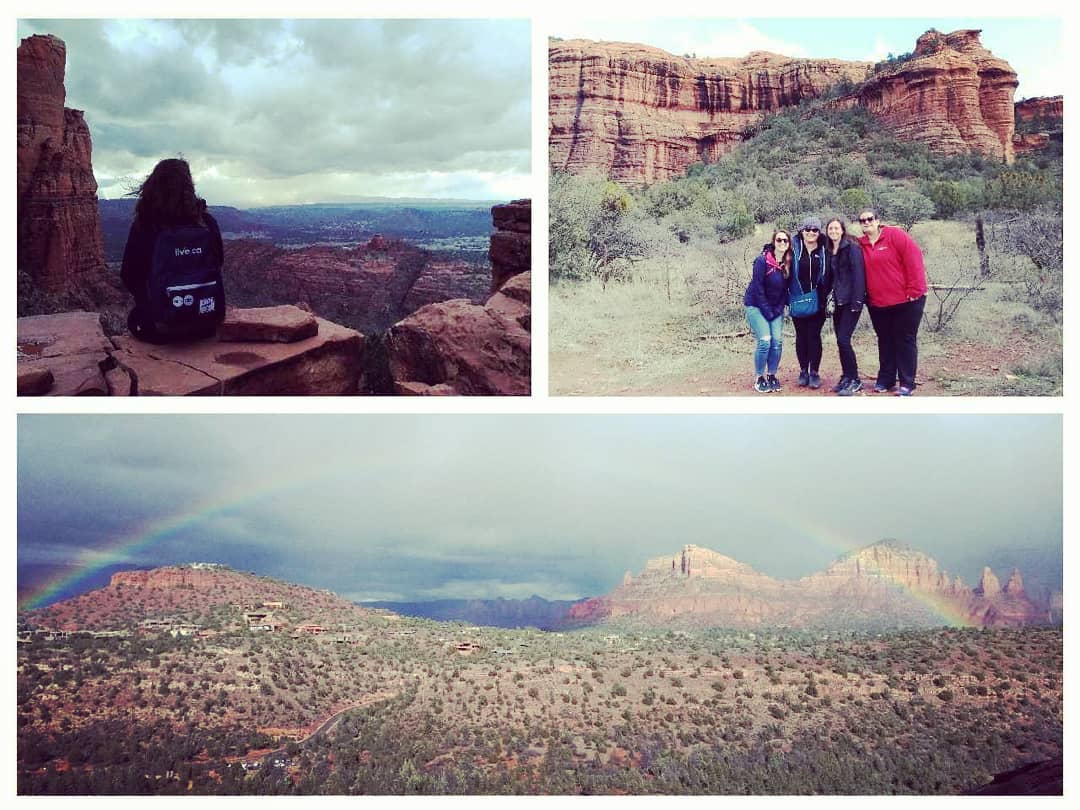 One year, the payroll team at LiveCA used it as a team bonding opportunity and flew to Arizona. They rented out a place together and ran payroll for a week while learning from each other. Since Wagepoint is a cloud-based platform, the payroll specialists were able to log in from anywhere and run payroll anytime.
 It shows you that a team that's distributed across Canada can service clients using Wagepoint.

Chad Davis, LiveCA Co-founder and Partner
The right tools foster the right growth.
At the very beginning, LiveCA didn't have any payroll specific employees. "Now, we have a dedicated team of full-time payroll specialists responsible for running hundreds of Canadian customers."
It's an impressive feat considering that most small- to medium-sized accounting firms don't have several full-time employees, let alone a payroll-specific team. The best part? Reaching this milestone isn't LiveCA's cap.
In two years, we've created eight payroll roles and it's only getting bigger and bigger.

Chad Davis, LiveCA Co-founder and Partner
Scaling with the right tools, like Wagepoint, makes a difference.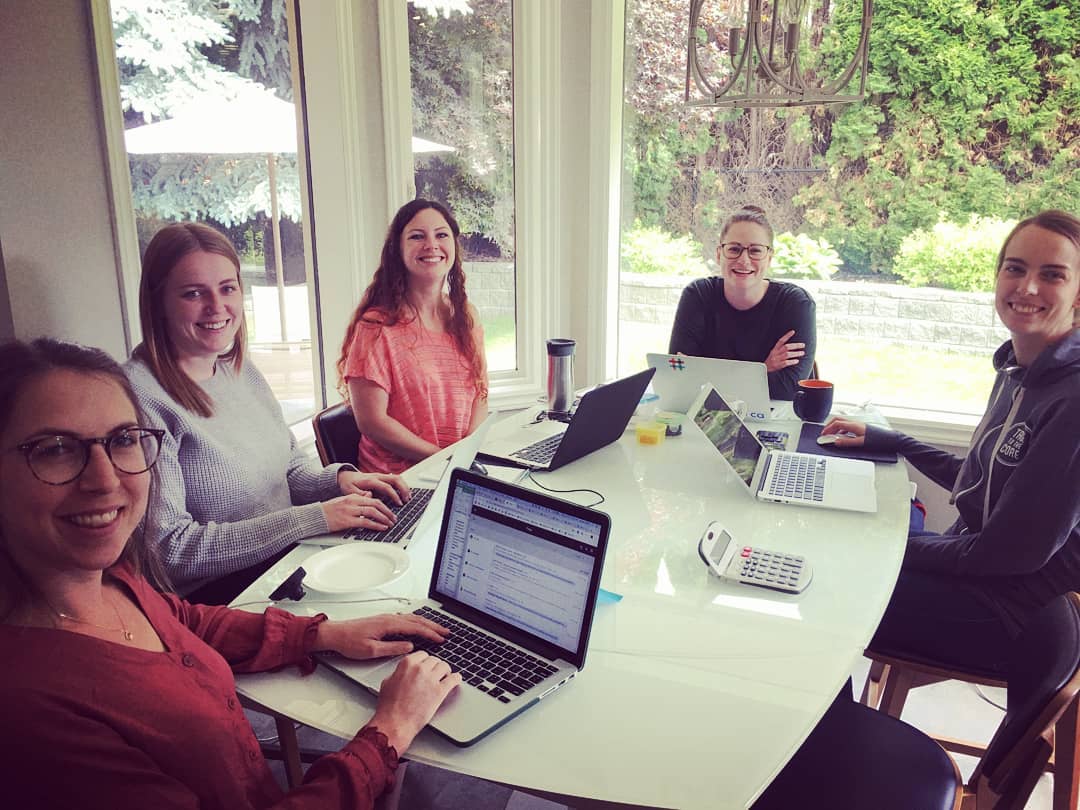 Top tips from a top-notch fintech expert.
Having the right tools doesn't guarantee your desired results in itself. You'll need to know how to leverage those tools to the best of their ability.
Working in tandem with Wagepoint, LiveCA creates knowledge-based cards and procedure documents to support their clients and team. "If there's a new issue [related to Wagepoint] and it's not in any manuals or procedure documents, [a] team member will get the answer internally and then they'll update the procedure document." The new information is then shared across the company.
By creating their own support network to tackle all things payroll with Wagepoint, incoming payroll employees don't need to learn the system from scratch.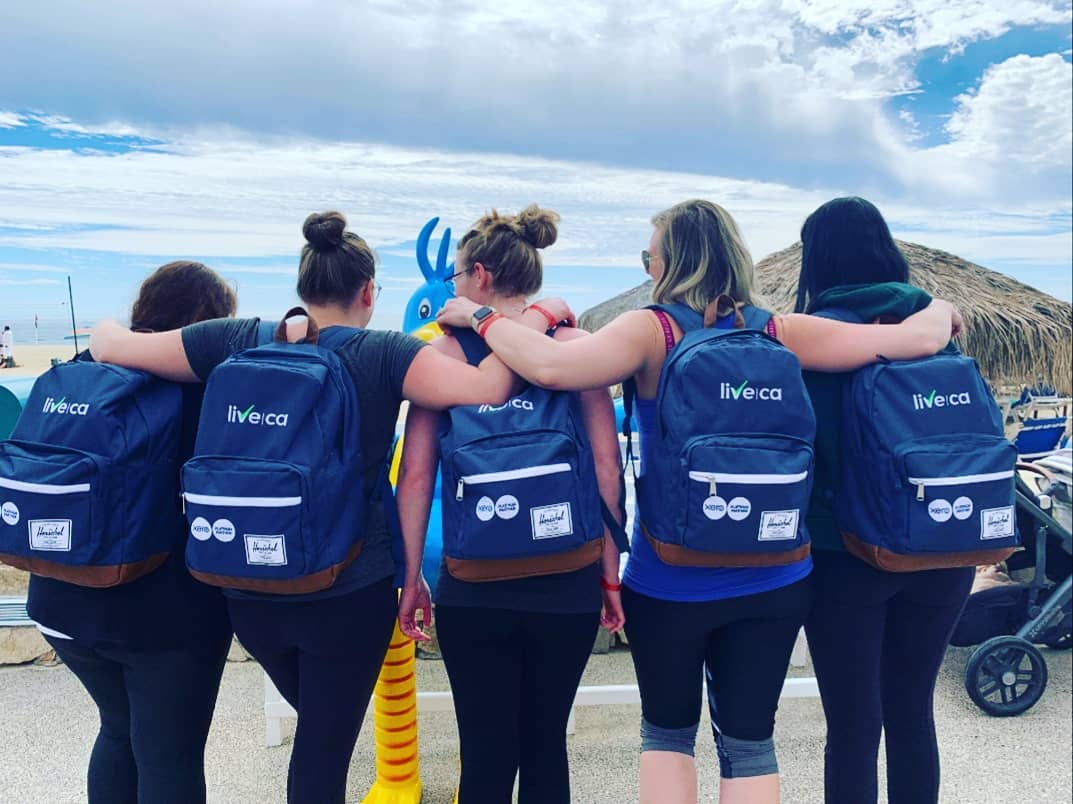 A relationship that goes the distance.
Basic selling points are one thing. But, one more thing that LiveCA and Wagepoint have in common is a commitment to "genuine friendships and respect while working on challenging work."
In the end, you have to love what you do. Both LiveCA and Wagepoint value their employees and helping the small business customers they serve.
We're humbled to have LiveCA as a partner and thrilled to have the support of someone like Chad.
Thank you, LiveCA!