Become an insider!
Get our latest payroll and small business articles sent straight to your inbox.
Operating since 1998, Unleashed Petsitters is a dog daycare and boarding facility based in North Burlington. With seven acres of land, they provide a safe place for dogs and puppies to run freely in their "home away from home."
As legacy players in the dog daycare industry, Unleashed Petsitters' owners and animal lovers, Sue Dent and Ken Hoover, have met with and overcome many obstacles — all with a little help from online software and automation.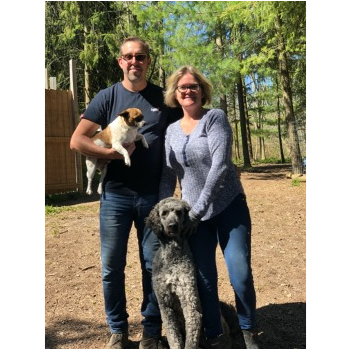 Humble beginnings and "ruff-er" times.
I thought to myself, 'There's got to be a better way.'"

Ken Hoover, Unleashed Petsitters Owner
When Ken joined the company in 2013, Unleashed Petsitters was looking to legitimize their business by streamlining their business operations. Working with a team of contractors and running payroll with spreadsheets didn't cut it anymore — they wanted to make their workers employees instead of contractors and automate everything they could, including payroll.
How Wagepoint met their payroll needs.
Unleashed Petsitters found that other payroll software lacked key functions, including the ability to calculate statutory holiday pay. "Having to manually calculate holiday pay pretty much meant we were doing the same amount of work as we did before."
Sue and Ken found that Wagepoint was the best at meeting Unleashed Petsitters' payroll needs — both from a functional standpoint and customer support standpoint.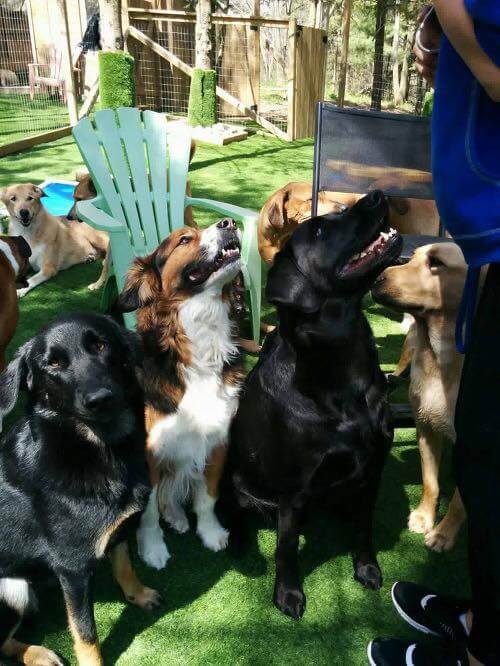 Automated functions and the ability to react quickly.
On top of automating holiday pay, Wagepoint offers automated Records of Employment (ROEs) and most recently built the 10% Temporary Wage Subsidy (TWS) calculation function within the app itself. Both were critical as Unleashed Petsitters responded to COVID-19.
The changing circumstances forced Unleashed Petsitters to update their product offerings — for instance, their boarding services were particularly impacted by the lockdown.
Sue and Ken keep in constant communication with their clients who were frustrated that dog parks weren't open. In response, Unleashed Petsitters turned some of its kennel space into park space to meet the needs of their clients and their furry friends.
The ability to save employee data and automatically provide calculations played a big role in helping Unleashed Petsitters successfully pivot into their new venture — especially when it came to rehiring employees.
Rehiring was so easy because employee details were already in the system, it was as simple as making a few adjustments and flipping a switch.

Ken Hoover, Unleashed Petsitters Owner
Stellar support whenever it's needed.
Payroll mistakes are expected — but how you rebound from it makes the difference. "It's easy for a business owner to make mistakes — we've got so many things going on in our heads that you might miss some numbers."
For Ken, Wagepoint's timely responses and quality of help were key differentiators from other payroll software providers.
Peace of mind.
Wagepoint's platform was so effective, it took payroll off of Sue and Ken's minds completely. "Our biggest concern is remembering to do payroll because it only takes us five minutes."

Small business owner to small business owner — the merits of moving to the cloud.
The pandemic forced Sue and Ken to cut costs to stay in business.
For a minute, we considered getting rid of payroll software but we're so glad we didn't — it turned out to be a lifesaver.

Ken Hoover, Unleashed Petsitters Owner
Four things payroll automation lets small business owners do:
1. Respond to change from anywhere. ​
As COVID-19 unfolded, Sue and Ken immediately decided to lay everybody off and start the ROE process.
Wagepoint's ability to automate ROEs let them quickly give their employees the necessary documentation to receive their benefits — even though they were in Florida at the time.
All they had to do was open up their laptop and log into Wagepoint.
2. Focus on other aspects of your business.
Work on your business, not in your business.

Michael Gerber, author of EMyth Revisited
Using payroll software lets small business owners take themselves out of the role of an administrator. It frees up time to work on other aspects of their business operations. "That's been a big thing — being able to automate allows us to look into different ways we can build our business rather than spending all our time doing payroll and bookkeeping."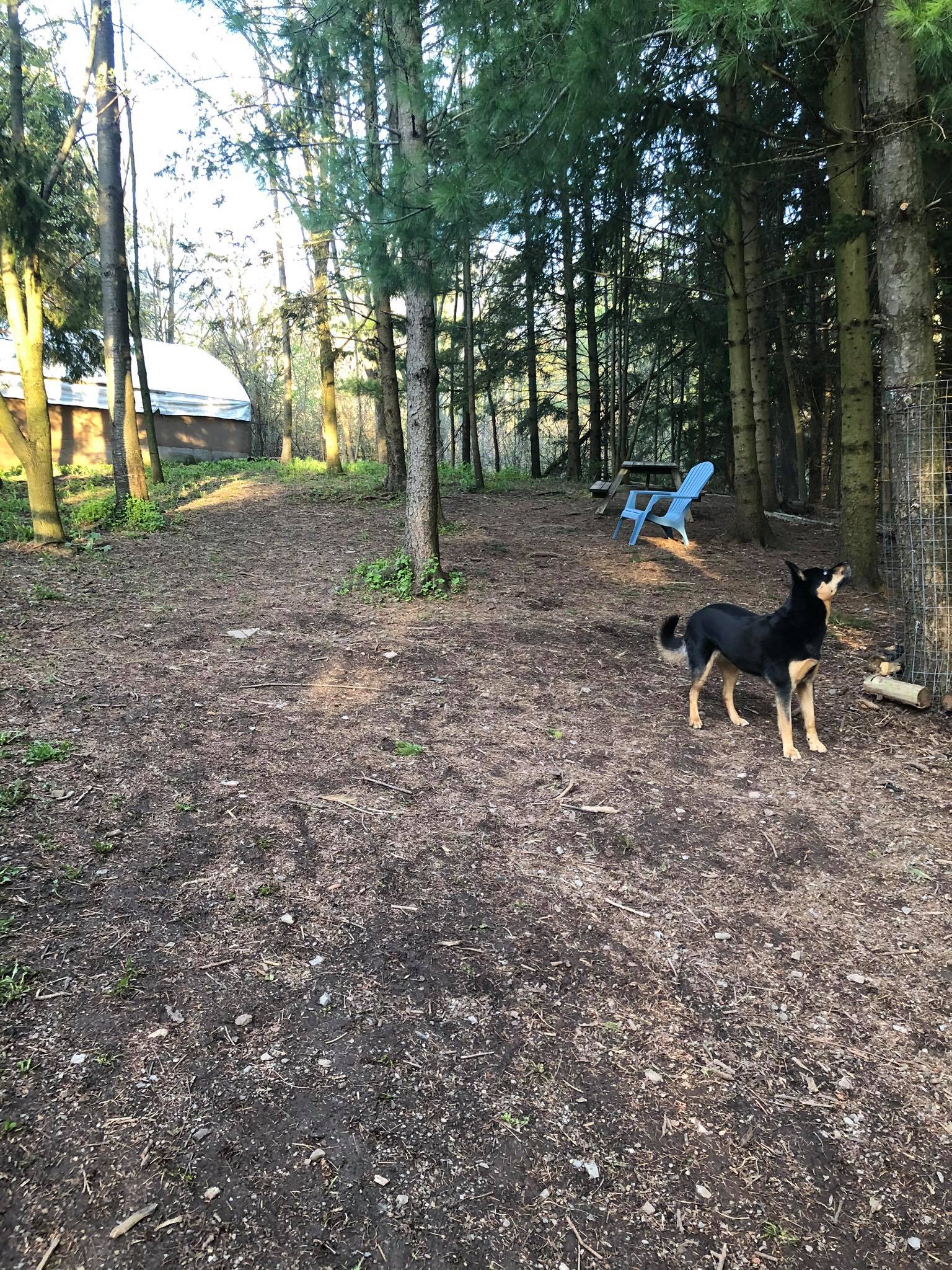 3. Save time (which helps others help you).
Online software stores data in a digital ecosystem ("Cloud"). This lets small business owners access important information anytime, anywhere.
Sue and Ken work closely with Flow CPA who helps provide them with the necessary information to make the best decisions for their business. This partnership was extra crucial as the government introduced additional subsidy programs during COVID-19.
Through Wagepoint, Flow CPA was able to quickly gather the numbers Unleashed Petsitters needed to apply to the 75% Canada Emergency Wage Subsidy (CEWS). "They logged into Wagepoint, got all the numbers and then sent back a printout of what I needed to fill in on the CRA website. It really helped us keep going."

4. Adapt (very) quickly to change.
Adopting fintech is what really helps businesses adapt quickly.

Ken Hoover, Unleashed Petsitters Owner
Unleashed Petsitters found digital solutions that made their business resilient to change — including an online booking system for booking park time and payroll software for paying their employees.
These tech applications made their business effective to a point where it wasn't necessary to hire on more help. "We're down two people from what we were before the pandemic — but our business has become more efficient, we're not sure we're going to need to grow our team anytime soon."
It just goes to show that you can teach an old dog new tricks. (We just couldn't resist!)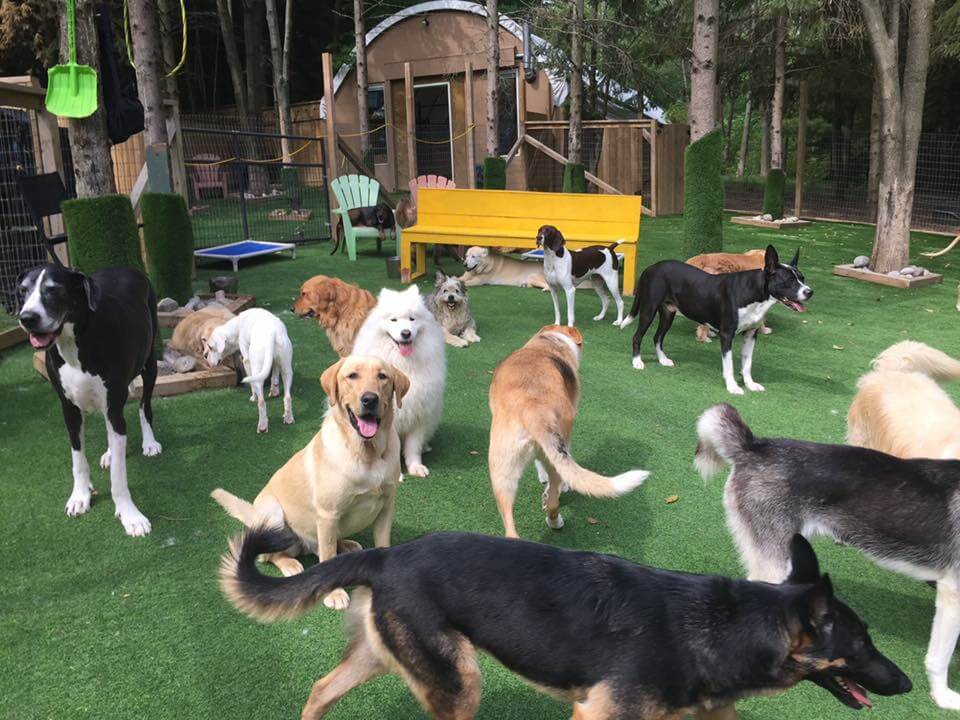 Last but not "leashed" — final words from Unleashed Petsitters.
Here are Ken's final words for small business owners who want to take their business to the next level:
Find the right apps.
Automate whatever you can.
Work with the right people.
Putting a "paws" on payroll pain.
When something bad happens, you can sit around and wallow in it or you can find a way to make it better.

Ken Hoover, Unleashed Petsitters Owner
Unleashed Petsitters' success story and resilient attitude are truly inspiring. We are proud to call them a Wagepoint customer and are grateful that they have chosen us as their payroll software provider. 🐶🐾