Become an insider!
Get our latest payroll and small business articles sent straight to your inbox.
Founded in 2017, TIEJA Inc. Communications is the kind of company you want on your side for corporate communications, crisis management and public relations (PR). It's a boutique communications firm based in Toronto with both employees and contractors at the helm.
They're on a mission to empower brands, executives and individuals when it comes to their digital footprint. The company's approach is proactive rather than reactive, giving their clients the tools to confidently navigate the vast digital space. This helps protect brands and individuals by putting them in control of their voice and presence online.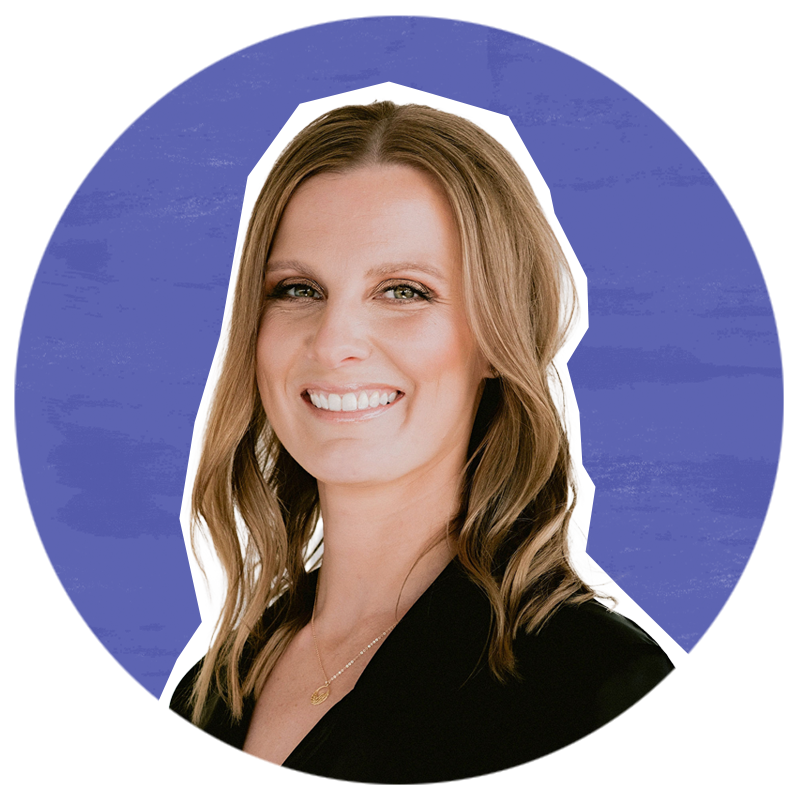 Tieja MacLaughlin, Founder of TIEJA Inc. Communications
👉 Know the difference between employees and contractors so you can keep payroll running smoothly.
A potential PR nightmare: Manual payroll bookkeeping and processing mess.
TIEJA Inc. Communications, like many small businesses, started with calculating payroll, handling payroll taxes and navigating other payroll tasks manually. It was initially cost effective and worked to get started with the business. However, Tieja MacLaughlin, Founder of the company, shares about when she knew they needed to rethink how they were approaching their payroll.
"Before transitioning to Wagepoint, our payroll was a mess. As a small start-up, we weren't in a position to hire a dedicated bookkeeper and needed a solution that was both cost-friendly and easy to use for someone without an accounting background. The catalyst to find a software solution came during tax season. Filing taxes grew more and more challenging as the business scaled, and as there became more moving pieces to manage, it quickly became evident that manually trying to process everything wasn't going to cut it."

— Tieja MacLaughlin, Founder, TIEJA Inc. Communications
Keeping the transition from manual to cloud payroll simple.
Going from a manual process to a payroll software can be a big change — it means getting to know new workflows. For Tieja, it was a step in the right direction. She found that Wagepoint made the transition easy.
"Wagepoint has not only made our payroll process more efficient, but it has been a tremendous learning tool. You can find everything you need easily on the Wagepoint dashboard, and there are prominent Help buttons with step-by-step instructions."

— Tieja MacLaughlin, Founder, TIEJA Inc. Communications
Breaking down bookkeeping stress barriers.
Based on her own experience and lack of accounting background, Tieja is confident that Wagepoint can help small businesses owners with their payroll needs. Because of features like the Help buttons and step-by-step instructions, Wagepoint makes it possible for anyone of any bookkeeping experience level to work with the program.
"No matter how stressed out or anxious bookkeeping makes you, and regardless of how inexperienced you are, you'll be able to navigate Wagepoint."

— Tieja MacLaughlin, Founder, TIEJA Inc. Communications

Open lines of communication.
In a world of support bots, Tieja loves that she can reach out for help if there's something she's unsure of and have a human on the other end of the conversation.
Wagepoint's Chief Happiness Officer and friendly robot mascot, Digit, is always up for bringing a smile to people's faces. But he knows how important human connection is and leaves support in the capable hands of the human team.
"If you really get stuck, there is always support staff — a real human person, not a bot — available to help. The Wagepoint team goes above and beyond in terms of writing informational blogs, sharing useful content, hosting interactive webinars and events, and just generally being available to provide support."

— Tieja MacLaughlin, Founder, TIEJA Inc. Communications
👉Wagefest Summer Camp shared ideas and strategies for small business owners, such as how to stay mentally healthy during the busy season!
Empowering small businesses with payroll.
Tieja's a pro at handling sticky situations. Just as she helps her clients best manage their digital footprint to avoid crises, Wagepoint helps her manage things like payroll deadlines and tax payments to avoid payroll crises. That, plus the employee portal, leaves her feeling at ease.
"As a business owner, I feel more empowered and confident knowing that my payroll is in compliance, that I'm paying my staff on time, and that they can access all of their payroll records online."

— Tieja MacLaughlin, Founder, TIEJA Inc. Communications
Thanks for sharing your story, Tieja! We're so excited to hear that Wagepoint has made a positive impact for your small business, and we're thrilled to have you with us.