Become an insider!
Get our latest payroll and small business articles sent straight to your inbox.
Certified in the Profit first method, Royer Accounting is a BC-based, full-service bookkeeping and accounting firm that focuses on driving profitability for their clients' businesses.
As a fintech advocate, Royer Accounting is always looking for ways to use technology to make the lives of the small business owners and entrepreneurs they serve easier — including implementing Wagepoint as a solution to their payroll needs.
Transitioning to a world where customer support is world-class.
Andrew Royer, CEO of Royer Accounting, originally opted for a payroll solution that worked in tandem with Wagepoint's software. However, it didn't give him the full Wagepoint experience that includes world-class customer support.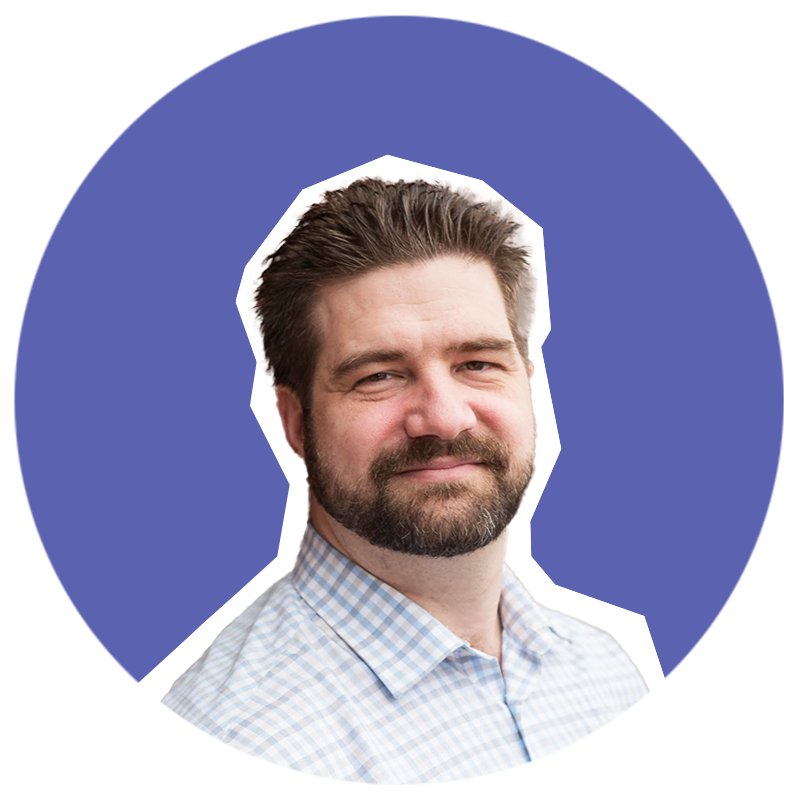 Andrew Royer, CEO, Royer Accounting
Requiring tech support from time to time is inevitable — but when Andrew was consistently put on hold with the previous company's Support Team for hours, he knew he needed a change:
When I ran into payroll software issues and was on hold with the payroll provider's support team for hours, I knew I needed to find a better solution. Payroll services have a fair amount of competition and I couldn't afford to be on hold for this long.

— Andrew Royer, CEO, Royer Accounting
Andrew was reluctant to make the jump to Wagepoint's standalone product due to the previous partnership. But, he couldn't ignore the social proof from those he trusted — and he hasn't gone back since.
Wagepoint's customer support is top-notch. I was reluctant to switch to Wagepoint standalone because of the previous partnership, but I couldn't ignore what people I trusted were saying. I gave Wagepoint a try and very quickly realized the difference in support.

— Andrew Royer, CEO, Royer Accounting
Payroll software that goes above and beyond preparing payroll.
Preparing payroll is table stakes when it comes to choosing the right payroll software. As a technology-forward company, Royer Accounting looked for software that would benefit their customers beyond that.
On top of great customer support, here's why the move to Wagepoint just made sense from a company philosophy standpoint:
As a technology-focused company, we're always looking for ways to use technology to make our customers' lives easier. We always knew we needed more than software that prepared payroll. Wagepoint offers direct deposit, an online employee portal and payroll remittances done on our behalf which was exactly what we wanted.*

— Andrew Royer, CEO, Royer Accounting
Only good surprises from here on out.
There are good surprises like pushed deadlines or finding $20 in your pocket. And then there are bad surprises like finding out what you owe in payroll taxes — and not having the funds to pay them. Using payroll software also helps automate tax compliance — a big and notable win for many Royer Accounting clients.
We have many clients that went from regularly paying interest and penalties to having everything filed on time. The most notable issue that went away with our introduction of Wagepoint, is clients not being surprised about what they owe in payroll taxes and then not having the funds to pay them. The smaller semi-monthly or bi-weekly payments that come out with payroll are barely noticed, if at all, by the business owners.

— Andrew Royer, CEO, Royer Accounting

Simplicity sits at the heart of Wagepoint's product.
Although all of Royer Accounting's clients use Wagepoint, Andrew suggests that the most ideal clients for Wagepoint are those who have relatively easy payroll needs. "So far, we're able to make it work in Wagepoint, but we foresee needing to add another system for certain types of clients. For example, if a future client needs job costing or union payroll, we may have to introduce another solution."
His insights are spot on — not all businesses have the same payroll needs. It depends on a variety of factors including size, industry and business model. Andrew's thoughts also perfectly reflect Wagepoint's philosophy of serving small businesses with simple payroll needs!
👉 Learn how to Job Cost in QuickBooks Online using QuickBooks Time and Wagepoint
Small business payroll software matters — insights from a
profit-first partner.
Royer Accounting embraces technology with open arms — and for good reason. Time and time again, he's seen how payroll automation has benefited his small business clients. Here's how payroll automation helps small businesses, according to Andrew:
Businesses that process payroll manually often make mistakes that take time to correct at year-end. These types of mistakes cost a lot in terms of interest and penalties. Often these businesses do not supply proper paystubs as well. Automation, with the assistance of a professional, reduces these errors, makes sure employees are paid on time and ensures that remittances are paid and filed on time and correctly.

— Andrew Royer, CEO, Royer Accounting
Doing more with less — why moving to the cloud makes sense for accounting firms.
Not only has payroll automation helped his clients, but using Wagepoint proved to be such a value-add to his clients that it justifies higher prices for their services.
Streamlining to a single system with great support saves us so much time and allows us to make this a profitable venture. Also, we're able to offer our services at a higher price because of the much higher value this provides over a desktop solution. We hear other bookkeepers suggesting a desktop solution because of the lower cost, but we also notice that they're offering this service at rock-bottom prices. There is a market for these low-cost solutions, but this is not the business that Royer Accounting is in. We want to provide maximum value to our clients.

— Andrew Royer, CEO, Royer Accounting
Simple payroll software built just for small businesses.
We are humbled to call Royer Accounting a Wagepoint partner and are thrilled to have Andrew's support. Thank you for choosing Wagepoint as your payroll software provider of choice!
👉 Read more partner stories, like Rallying Behind Payroll Automation With McRally
*Remittance and reporting capabilities within Wagepoint vary by location. This article is intended to be informational only. While every care has been taken to ensure the accuracy of this content, the relevant laws undergo constant revision.