Become an insider!
Get our latest payroll and small business articles sent straight to your inbox.
We grew. We connected. We celebrated. Wagefest 2022: Grow. Connect. Celebrate. is officially in the books!
We're still riding the high from last week's incredible speakers, value-packed sessions, groovy tunes and chance to connect with others in the amazing small business, accounting and bookkeeping community.
Let us start by saying thank you. While we didn't get to throw confetti at each other in person like we'd hoped after last year's celebration, it was still an incredible two days of coming together as a community to learn, to laugh and be inspired. (Besides, we got to see Wagepoint Chief Executive Officer Shrad Rao have some confetti thrown at him, so that kinda makes up for it, right?)
From the bottom of our Payroll BFF hearts, we say thank you to everyone who registered, attended and overall made the event such a special experience. It wouldn't be the same without any of you.
What you loved about Wagefest 2022: Grow. Connect. Celebrate.
We've pulled the reports, crunched the numbers and found which sessions you all virtually crowded into the most. We'd love to highlight all of them, but here are the top 5 sessions!
Wake up your morning with DJ Zasz!
A whopping 478 attendees decided to get the morning started with DJ Zasz! We can't blame you. He curated just the right set to help us wake up from coast to coast while still giving us something to groove to before the official kickoff.
Here are some of the comments from his morning session:
"Amazing vibe! 🤗"

— Ines Kurta, Alchemy Bookkeeping
#Wagefest 2022 is RAD! Having a good time over here. Thanks @Wagepoint for hosting such a fun & inspiring event😍😎🎉 pic.twitter.com/IlUWa4C4ew

— MOD Accounting & Tax (@mod_accounting) October 5, 2022
How to Use an Entrepreneurial Mindset to Win in Business
We're so thrilled to have had Erin Bury, CEO of Willful and Wagepoint customer, as a speaker at Wagefest, and it looks like you all enjoyed her session as well. We loved how she shared her journey of becoming an entrepreneur, from growing up with corporate officework as the job template to finding her feet with starting her own businesses.
"Entrepreneurs are born […] but then there are entrepreneurs who become entrepreneurs over time — like me — who maybe aren't those ideas people but can either come in and partner with someone who has a great idea or who come upon a problem or an opportunity in their own lives and decide to solve it."

— Erin Bury, CEO, Willful
Here's what one Wagefest-goer had to say about Erin's session!
"Very inspiring on the topics of remote teams and getting affairs in order. Thank you Erin and Wagepoint!"

— Faithe Rouse, Faithe Rouse Professional Accounting Services
The Power of You: Building Resilience in the Face of Adversity
Komal Minhas brought the inspiration to session-goers with her talk on resilience. She shared her "roots of resilience," which are key ways she feels can improve resiliency while also allowing you to live life on your terms in a powerful and meaningful way.
"Every time we add in one of the roots of resiliency, from community to a better and healthier relationship to work to improving our self-efficacy, self-confidence to improving our well being to getting more planning and organization in to connecting to our heritage and culture — this is where we want our nervous system to be and this is where we want to be in our lives. More flexible. Durable."

 — Komal Minhas, Founder, Karseva
Here's how people reacted to her session.
"Amazing advice. I never thought about it that way: Buckets of people with different roles. Great concept."

— Maggie Sansi, Yoush Inc.
"Such a great idea after a very busy season to recharge and do stuff for yourself."

— Roni Kirkness, Achen Henderson LLP
Daymond John's 5 Shark Points: Fundamentals for Success in Business and Life
Can you believe there was a shark at Wagefest? 🦈 Daymond John, CEO of FUBU and TV personality on ABC's Shark Tank had us hanging on every word as we took in his story and his shark points…and then had us in stitches with his jokes.
"If you really look at history whenever we've gone through challenges and times like the last, let's say two or three years, what has gotten us out of that time? It has been the everyday entrepreneur and intrapreneur. It's been the person who knows how to collaborate. It's been the person who keeps educating themselves on trying to find new ways to do business. The fundamentals of business are always the same but the new ways to do business will always change."

— Daymond John, CEO, FUBU; TV personality, ABC's Shark Tank
Here's a glimpse at the reactions to his session.
"Goosebumps on my goosebumps."

— Kerri Bouffard, Add-Vantage Bookkeeping Solutions
Set a goal ✨ Homework ✨ Amor ✨ Remember ✨ Keep smiling @TheSharkDaymond 💙#Shark 🦈#TokenSmartGuy 🤣#keepswimming@Wagepoint#Wagefest pic.twitter.com/kKfA1Po4x1

— Marnie Stretch 🌸 (@MarnieStretch) October 5, 2022
Payroll Issues and Updates 2022
Steven Van Alstine, Vice President of Education for the National Payroll Institute brought his payroll knowledge to Wagefest Day 2, where he laid out changes to the payroll landscape and addressed burning questions regarding payroll forms, Canadian Pension Plan (CPP) calculations and more.
"It's important to be communicating those implications to our clients, to our employees."

— Steven Van Alstine, Vice President of Education, National Payroll Institute
Also, here's some praise for his session.
"I think Steven is my favourite speaker! Very knowledgeable and his voice is very easy to listen to!"

— Joanne Kinden, Oh Doughnuts
Wagefest 2022 was better than ever!
When we embarked on the Wagefest 2022 planning journey, we knew we didn't just want to match last year's excitement and energy…we wanted to blow it out of the water! From a kick-butt lineup of speakers to an engaging experience event-goers wouldn't forget, we were ready to bring it for 2022.
Here are some of this year's stats!
1,074 people registered for Wagefest 2022: Grow. Connect. Celebrate.
2,434 messages were sent during session chats
Attendees visited exhibitors 4,196 times
Attendees sent 520 messages to exhibitors
Wowza!
Love for Wagefest 2022 on social media.
We love every opportunity to engage with the small business, accounting and bookkeeping community, which includes on social media. Here are some other thoughts about Wagefest shared across social platforms.
Ok, getting Gurdeep was a phenomenal idea. As a Wagepoint customer, I very much support his inclusion.

— DrRamblings (@DrRamblings) October 5, 2022
Epic @Wagepoint Birthday Party and Drag Queen Trivia @withconfetti 💜🧡💙💛💚❤️
Bronze medal to the Rainbow Glitter Bombs! 🎉🥳🥉
So fun!#Wagefest #DayOneIsAWrap

Don't miss out on day two, it's free! https://t.co/A0pm6fFpwG pic.twitter.com/8IPTyeplyy

— Marnie Stretch 🌸 (@MarnieStretch) October 5, 2022
If there's anything else you'd like to share about Wagefest on social media, we'd love to see it! Use #Wagefest and tag us @wagepoint across social platforms to put it on our radar. (Don't forget to give us a social media follow as well!)
Catch up with sessions on demand.
Missed a session? Want to reabsorb some of the awesome? No problem! Many of the sessions from Wagefest 2022: Grow. Connect. Celebrate. will soon be available on demand through the Wagefest portal. Just log in as if you were going to attend the event, navigate to Sessions, then select the session you'd like to see the option to watch it.
These will be available for the next few months, so don't wait too long to revisit these insightful sessions.
See you at Wagefest 2023!
We're hopeful that the 2023 year will bring us Wagefest in person. Just imagine it… If we can have this much fun in a virtual setting, there's going to be an incredible amount of energy when we all can come together in person.
Sure, Wagepoint is a payroll software company, but you know us. As Shrad says:
"We take payroll very seriously, but that's pretty much where it ends."

— Shrad Rao, CEO, Wagepoint
Looking to relive those vibes? Check out our Wagepoint Team curated Wagefest 2022: Grow. Connect. Celebrate. playlist on Spotify.
And on that note, see you next year!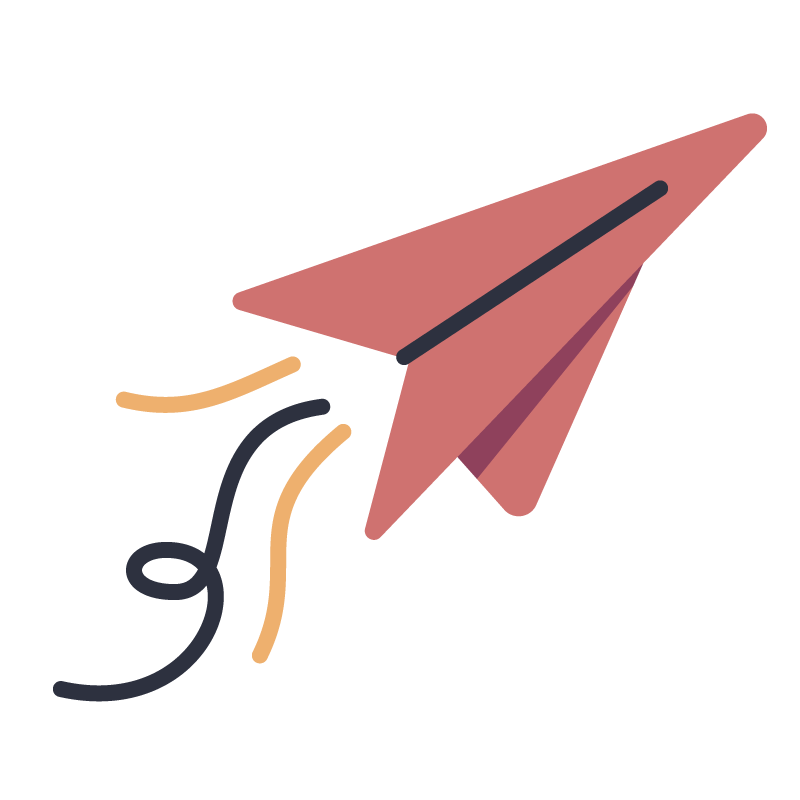 Keep up with all Wagepoint events by bookmarking our events page and joining the Wagepoint email club.