Become an insider!
Get our latest payroll and small business articles sent straight to your inbox.
Hilary MacMillan is an ethical and size-inclusive contemporary womenswear brand based in Toronto, Ontario. Offering extended sizes ranging from XS to 4X or US 2 to 28, this woman-run Canadian business is on a mission bring high-quality, bold and ready-to-wear pieces to modern-day consumers of all sizes across the globe.
All of their fabrics are cruelty-free — and through automation, their payroll is headache-free.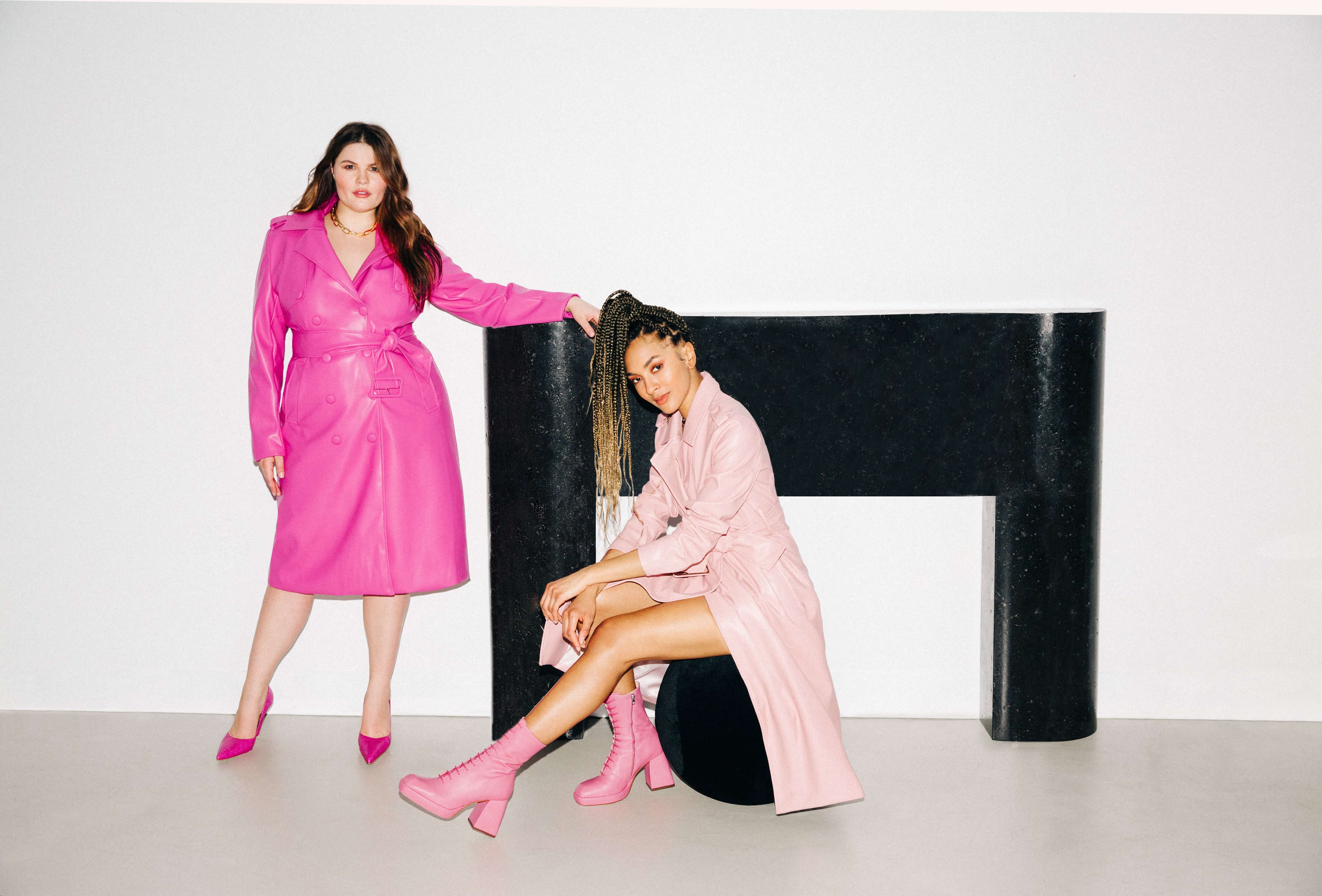 Hilary MacMillan uses cruelty-free fabric —no silks, firs, leathers or exotic skins
Ad-"dressing" payroll challenges.
At first, Hilary MacMillan didn't feel the need to look for payroll software because they were only a team of two. They opted to manually calculate their payroll using an Excel spreadsheet that reflected the Canada Revenue Agency's (CRA's) payroll deductions formulas.
Their team of two eventually grew to a dream team of eight. Although their growth was a mark of success, it made payroll challenging since everything was calculated manually. The Hilary MacMillan team needed a scalable solution — one that would let them focus on empowering women of all sizes with fashion-forward clothing instead of time-consuming admin work.

15% of all proceeds from the Varsity Jacket Collection to
Toronto-based charities Up With Women and Black Women In Motion
"Since we only had two employees at first, we manually calculated payroll using an Excel spreadsheet that reflected the CRA's payroll deductions formulas. Then we slowly added more people to the team and it got to a point where running payroll manually was simply unmanageable."

— Lindsay Ditkofsky, VP, Brand Development, Hilary MacMillan
👉Wagepoint has joined the Canadian Women's Chamber of Commerce.
The days of payroll issues are "cardi-gone."
Wagepoint came as a recommended payroll solution from Hilary MacMillan's bookkeeper. Although other payroll solutions were considered, they couldn't ignore the fact that their bookkeeper's other small business clients consistently spoke highly of Wagepoint. They just had to experience it for themselves.

Since adopting payroll software, they've noticed that the stresses of making clerical errors disappeared. Their payroll calculations are now automated — a benefit that Lindsay Ditkofsky, VP of Brand Development at Hilary MacMillan feels all small business owners should experience.
Wagepoint was an obvious choice. It was recommended to us by our bookkeeper — he had other clients who used Wagepoint and they all spoke so highly of the software. Automating payroll diminished the worry of making clerical errors, saving us time and stress. I think payroll software is a really important tool for all business owners. It saves them from spending extra time and energy to ensure all the numbers are correct.

— Lindsay Ditkofsky, VP of Brand Development, Hilary MacMillan
Streamlining processes never go out of style — for employers and employees alike.
Upgrading from Excel spreadsheets to small business payroll software also spoke to the sophistication of their team. It made their internal processes feel more professional which improved employee morale.
Wagepoint's direct deposit feature is a huge hit for the Hilary MacMillan team. Instead of photographing their cheques and waiting for the bank to process their cheques, their pay is now delivered straight to their accounts and their paystubs can be viewed in Wagepoint's Employee Portal. Through the Employee Portal, Hilary MacMillan employees can also access their T4 slips — a feature that's in compliance with the CRA's privacy guidelines.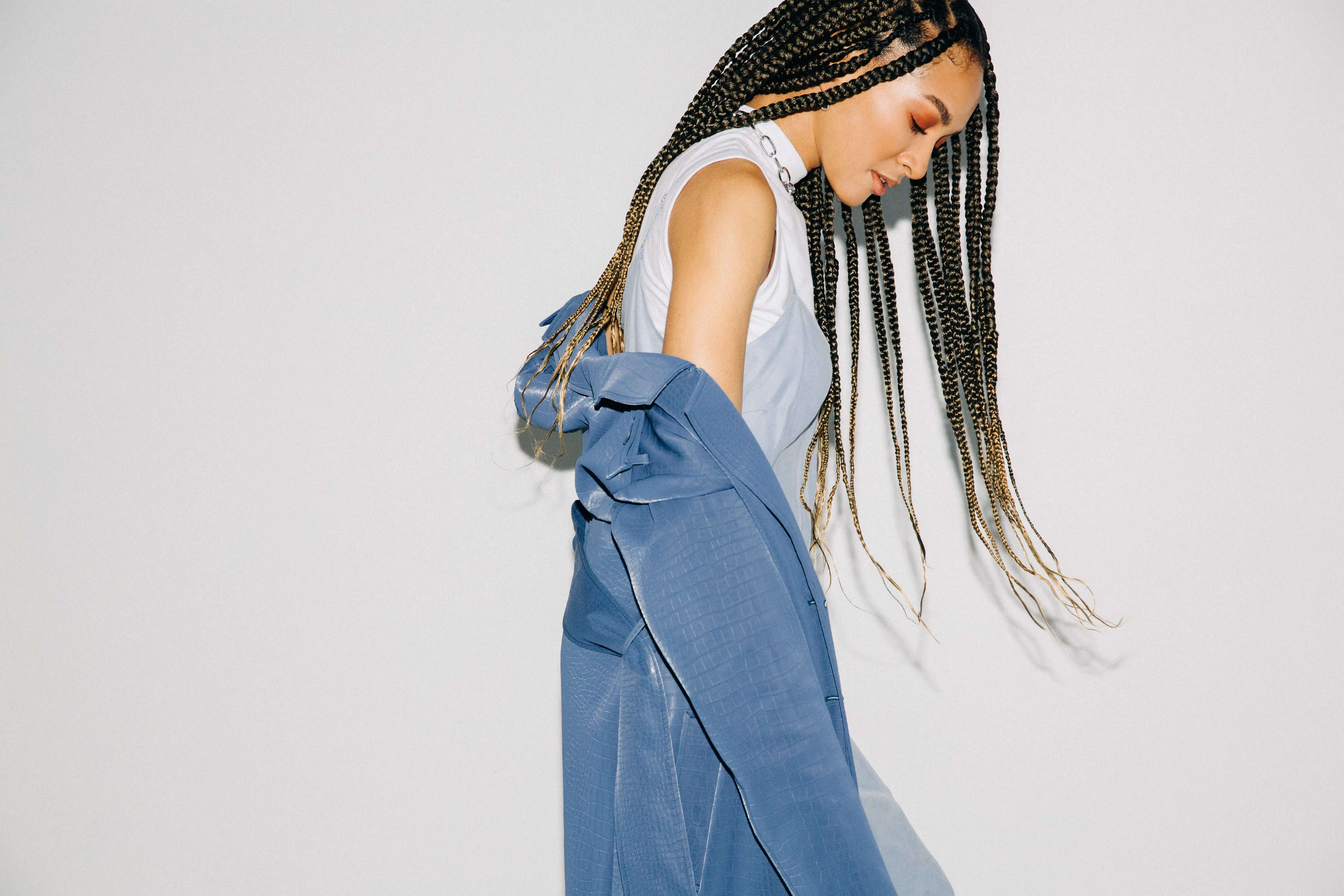 Hilary MacMillan offers extended sizing ranging from XS to 4X or US 2 to 28
The direct deposit feature is great for our employees. They no longer need to photograph or deposit their cheques and wait a few days for processing — it's just done automatically now. The Employee Portal is also a hit because our employees can access their T4s and paystubs there. Payroll software just makes everything easy and it makes everything feel more professional.

— Lindsay Ditkofsky, VP of Brand Development, Hilary MacMillan
Payroll software breaks barriers for small business owners.
Although Lindsay has a Business Commerce degree, it wasn't until she had real life experience when she understood the financial challenges of running and operating a business and how these issues can be easily alleviated through software and systems.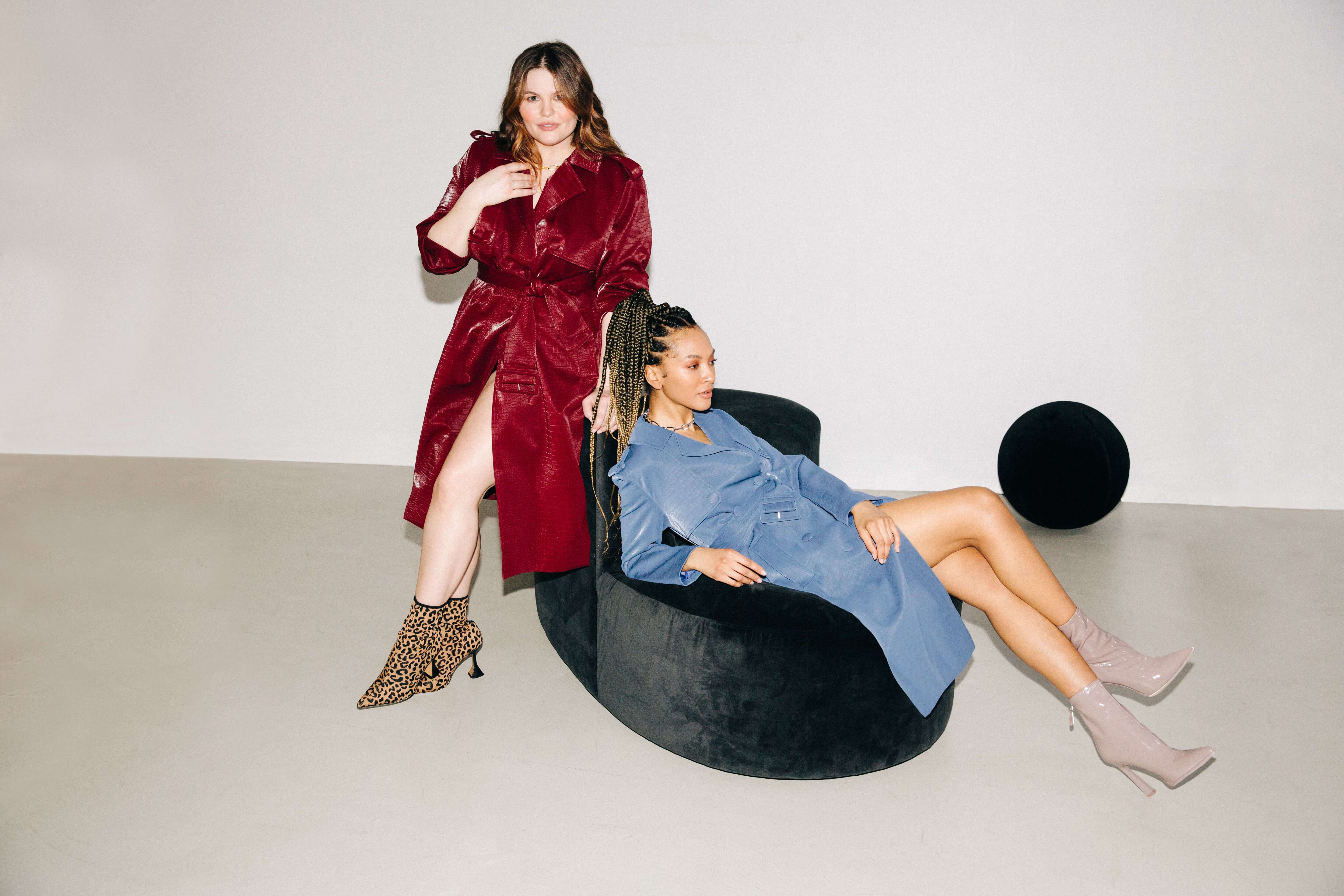 Hilary MacMillan trench coat — versatile, contemporary, bold and a timeless silhouette
I wish business programs taught future entrepreneurs things like how to file corporate taxes, what CPP and EI are, what fintech software can do for your business and how they serve your overall day-to-day life as an entrepreneur. Software and systems, like Wagepoint, really help you get off the ground as a small business owner and I think that's a very valuable resource.

— Lindsay Ditkofsky, VP, Brand Development, Hilary MacMillan
Payroll problems are "sew" yesterday.
Thank you for sharing your story with us, Hilary MacMillan! We are "sew" lucky to call you a Wagepoint customer and are grateful that you've chosen us as your payroll partner.
👉Read more small business stories, like Simple Payroll By Design With IN Design Associates
The advice we share on our blog is intended to be informational. It does not replace the expertise of accredited business professionals. Remittance and reporting capabilities within Wagepoint vary by location. To qualify for complimentary T4s, a business must run a minimum of two (2) payrolls in the current calendar year.