Become an insider!
Get our latest payroll and small business articles sent straight to your inbox.
Oxford Learning® is a tutoring company that differentiates itself by focusing on the development of skills that extend far beyond the classroom. More than teaching by rote, the Oxford Learning® Difference is providing its students with the tools they need to succeed in their education and as they chart a course in life.
Choosing tutoring as a passion and a business.
As a franchise-based business, Oxford Learning® gives each location owner the opportunity to have their own business in an area that each owner is passionate about. Centre Directors, like Sarah Fretz of the Cambridge, Ontario (Franklin Boulevard) location and Zain Hansraj of the Waterloo, Ontario (Eastbridge) location have built their careers around education, certifying as teachers and caring deeply about empowering future generations of learners.
For each of these Centre Directors, Oxford Learning® offers a way for them to fulfill a passion, earn a living and enjoy the sense of autonomy that comes from owning your own small business. This is also why Oxford Learning® is consistently ranked as one of the top organizations within the Canadian Franchise Association.
Oxford Learning® gives each owner the opportunity to become part of an educational community that's uniquely Canadian. In order to make the business of running their business easier, we recommend Wagepoint as one of the top payroll software options for our franchisees to choose from.

— Lynne Killinger, Chief Financial Officer, Oxford Learning®

When payroll runs problem-free in the background, education stays at the forefront.
Both Sarah and Zain chose to adopt Wagepoint as their small business payroll software when they purchased their previously established franchises.
When I first started, I literally inherited a bunch of tools and processes for managing back-office functions. I had to sort through them and figure out what worked best for me. I choose Wagepoint as my payroll software because when I took a quick look, it was easy to use and understand and much less overwhelming than other applications. My tutors do crucial work and it's crucial that I get their payroll right.

— Sarah Fretz, Centre Director, Cambridge, Ontario
A relationship built on listening and learning.
At Wagepoint, we work incredibly hard to make our software easy to use and understand. It's at the core of what we do. We're also an ideal choice for businesses, like Oxford Learning®, who have, on average, less than 10 employees who are often a mix of part-time, full-time and contract workers.
Plus, our world-class Customer Support Team is there whenever a question or concern arises. In fact, even our CEO has been known to step in when a location has shared well-intended and constructive feedback.
No one one is perfect, no matter how hard they try. It's important when our customers tell us about where we can do better. After all, they are our customers and they are the entire reason we do what we do.

—Shrad Rao, CEO, Wagepoint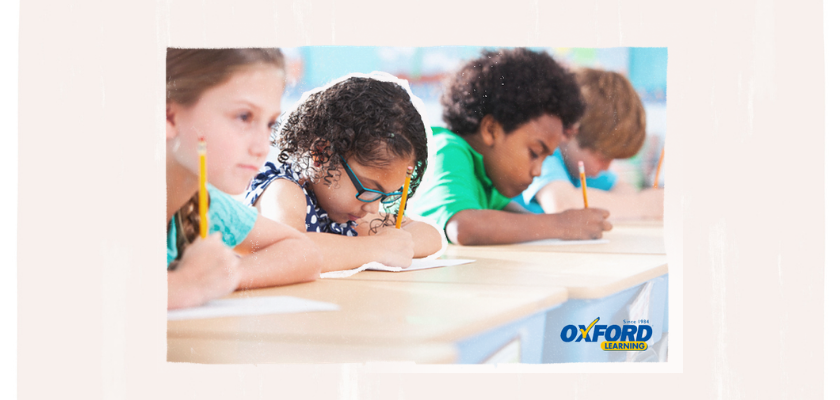 We've been honoured to work with Oxford Learning® and a growing number of their locations for six years and counting. When one of their locations says there's an issue that's not being addressed to their satisfaction, it's in our DNA to find out why and find a way to fix it. Sometimes, all that's required is a simple conversation. In addition to accuracy and compliance, payroll also involves a serious amount of trust.
The ABCs of making payroll a breeze.
In Zain's experience, making the switch to Wagepoint back in 2017 was very straightforward. Since then, she and her team have grown to appreciate the value of having their payroll automated.
Wagepoint gives us a lot of value. In addition to providing our annual T4s and T4As, they also take care of helping us stay on top of our CRA source deductions and remittances. We're a small business with five to six part-time employees and Wagepoint is definitely a great alternative to doing it yourself.

— Zain  Hansraj, Centre Director, Waterloo, Ontario
Oxford Learning

®

is one of our favourite teachers.
We want to thank Lynne, Sarah and Zain for taking the time to share their story with us. We also want to thank Oxford Learning® for being a long-term and loyal customer.  At Wagepoint, we're a small business too and it means a lot when a relationship helps both businesses grow.
The advice we share on our blog is intended to be informational. It does not replace the expertise of accredited business professionals. Remittance and reporting capabilities within Wagepoint vary by location. To qualify for complimentary T4s, a business must run a minimum of two (2) payrolls in the current calendar year.