Become an insider!
Get our latest payroll and small business articles sent straight to your inbox.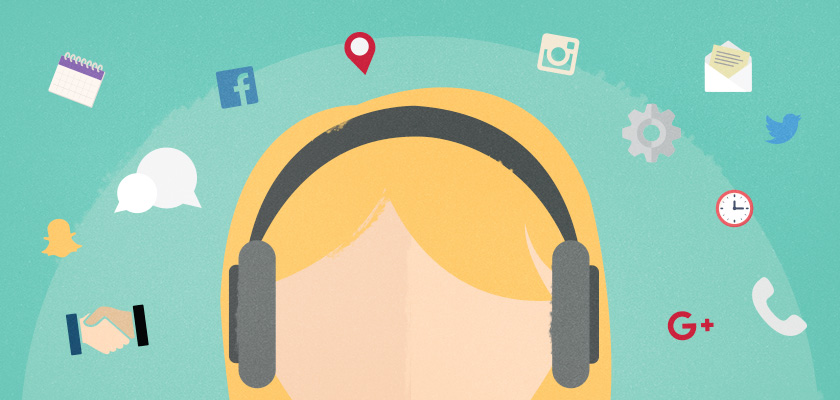 The importance of customer loyalty is unquestionable. Making every customer a satisfied, regular customer is an ultimate goal for business owners. However, fostering true customer retention is as far from easy work. You need to be smart, patient and use all those tools out there like a pro.
In this digital age of ours, social media has become the mountain top from which consumers shout – and boy, do they have something to say! You can bet that they'll be talking about your business, and when they do — you don't want to miss it, trust us.
Namely, the reach of a positive social post gone viral is invaluable, while a proper response to a negative one can be brilliant, yet free, marketing move.
Social listening is the process of monitoring digital conversations in order to understand what your customers think about your brand, your competition and overall industry online. It has definitely become an extremely important strategy for small businesses (or any business) in the process of creating customer loyalty. Therefore, here are some excellent hacks to guide you through the quest of becoming the master of social listening.
1. Know Your Customers
According to the Pew Research Center, nearly 7/10 Americans use some form of social media.
Social listening has become the most effective way of discovering consumer insights as it enables us to approach our consumers directly via social media and learn from their experiences. People today share an overwhelming amount of content on social media and listening tools are essential in cutting through the noise. The suggestions you discover about your brand on social media can lead to great improvements. Not only do people share their positive or negative feedback, they also provide ideas worthy of consideration and implementation.
In terms of understanding your customers better, social media listening helps you:
Learn about where your customers share their thoughts and what they say.

It's likely your consumers spend most of their online social time on Facebook, so it's a good idea to start there.
After that, you can expand your influence on other platforms, from Twitter and LinkedIn to Pinterest and Tumblr, depending on your demographic, as those were proven to be most useful when engaging with your target audience.

Discover your customers' interests, habits, preferred brands and more — giving you a better understanding of the products and marketing that will be most engaging and effective.
Determine how customers feel about your products or service — what they like and dislike, what they would change and what they value or miss in competitor products.
Understand exactly who is talking about you — it might not always be who you think it is.
Uncover complaints, suggestions and other feedback.

Related: 6 Simple Tips to Improve Customer Communication

2. Be Quick or Be Dead
Never forget the relevance of quick replies. Social media is fast-paced and ever-changing so you always need to stay on top of it. If there's a customer posting an inquiry, this person expects a reply – yesterday. If your company is small and you're the one doing social listening, dedicate a portion of your time of the day to speak to your customers. In general, it's always a good idea to respond within 24 hours from someone posting at the longest. 
Remember — the quicker you respond the better the chances are you'll get your customer's attention. Usually, if you don't have a community manager, you can find social media monitoring tools that will help you respond on time — but you don't have to send a message to every single person commenting.
Save your responses for the juicy stuff: that one person asking an interesting question or that one hater who keeps on bashing you for some reason. If you manage to transform a negative comment into a neutral discussion or even humor — you're doing awesome!
3. Be Honest
Face it, nothing today is on a need-to-know basis, especially your business. Everything is just one click away and you don't want anyone to lose confidence in your brand.
One of the most important things in businesses today is to stay as transparent as you can. People really appreciate transparency as they won't have to do additional research at home online and on social media.
Of course, transparency also comes with some rules, like don't overdo it. Never give promises you can't keep — and if you get a negative review or comment, give an honest apology and offer some genuine solutions.
4. Be Original, Yet Familiar
Giving your business a friendly face is really important if you want to be accepted. By building a brand personality, you'll be much easier to remember and recognize. You'll also increase loyalty and teach customers how they should be using your products and how your business should fit into their lifestyles.
Your content has to be likable and to reflect a certain temperament. Now, depending on the size, and nature of your business it's important to choose the right personality for your brand.
Be aware that customers have to relate with it and your messages have to have a warm and familiar feel with your audience. However, you also need to share enough original content to stay in the spotlight. Don't be pretentious — but don't be bland either. A few witty remarks here and there can make a difference — as long as they're in context and reflect who you are.
People love to see a person, or better yet a brand gets its own face and a really strong identity. Take Wendy's for example. They're ruthless! But, no matter how rude or wacky their replies on Twitter may seem, they became an internet sensation because of it. You don't have to follow in their footsteps, of course, but they're a good example of how a brand personality can increase customer loyalty and popularity.

Related: What Big Data can Teach Small Businesses 

5. Be Generous
As with anything in this world, one good turn deserves another. This applies to your business as well and you can keep your loyal customers even happier (and more loyal) by rewarding their loyalty.
Did they give you a mention in their blog? Here are a few extra points in your rewards program! Did you just get a smashing review from someone? Here, take some bonus cash to spend it in your online store! It doesn't even stop there: by organizing small giveaways and contests, there is a huge chance to gain more customers.
Giving really is receiving! While some might call this bribing — it's really a matter of incentivizing. You can provide an incentive to site visitors to encourage them to refer the brand to family and friends via social media and email, too.
How about this? You don't even have to give things away to your customers. Think bigger? What would your fans appreciate? How about you featuring your fans in your content? Embed social media posts from fans who have shared your content or said something great about your brand to their followers. Put them in the spotlight and let them know how much you appreciate them. Once they see the reciprocity, they'll make your brand a priority and become one of your most valuable marketing assets.
6. Create Great Content
It's true! If you have a business blog, it's important to do it right. Believe it or not, any SEO expert will tell you that if you write original content, search engines will help your site get more exposure.
For instance, Google has made it clear that duplicate content will be penalized. On the other hand, Google also wants to reward high-quality sites that contain original content.
While all of this is true, it's also important to create engaging content that will make your customers want to interact with you. Not only does great content make a better website, it also improves your site's rankings and attracts an audience, which can have a very positive impact on your business.
Your blog posts have to be original, interesting and informative if you want them to be shared. The best content gives the user a sense of how to apply the information, but, many times, just writing well about a topic will spark some ideas for readers.
Here are some tips on how to provide quality content to your readers:
Leave them with questions that will make them reflect on how they can implement the knowledge you've shared,
Have a killer introduction and title to help cut through the clutter.
Tell a story or an anecdote — people love the familiarity and it can also clarify any point you're trying to prove.
Add pictures and videos — no one likes to look at walls of text for a long time.
Last but not least, at the end of every content page, ask your customers to engage in discussions about the topic.

Whether it's comments, feedback or just how they feel about the issue – it's always good to have your audience interact with you in order to learn more about them.
Starting a blog or website is a commitment. If you write a couple of posts and then abandon the site, you won't get many readers or new customers. Not just that, but search engines don't favor sites that aren't regularly updated. Don't treat a blog post or any other sort of content site lightly. It's difficult and good blog posts take time to research and write.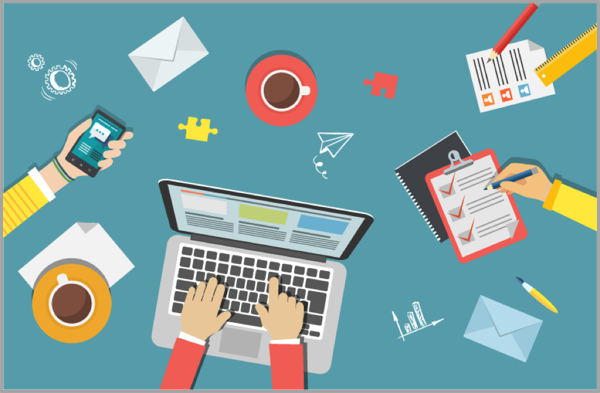 7. Use the Right Social Listening Tools 
While a basic approach such as searching your company name online and over Facebook, Twitter and other social media platforms can give you a great insight on what your customers think of your brand, sometimes it's not enough. If you want to take your social monitoring game to the next level, make sure you're familiar with the following user-friendly tools:
For social analysts with general needs, there might not be a clear, must-use option. But, as your focus grows more specific, some platforms should emerge as favorites.
Social listening isn't just a trendy marketing strategy someone — it's a genuine way to get to know your fan base and adjust your product or service to meet their needs.Take these tips into consideration when planning your own social listening strategy and make sure your brand has a reputable face that people can rely on.
Got any comments or questions? We're listening! 
And… please give a round of applause to Media Gurus for this intro to social listening for small business.