Become an insider!
Get our latest payroll and small business articles sent straight to your inbox.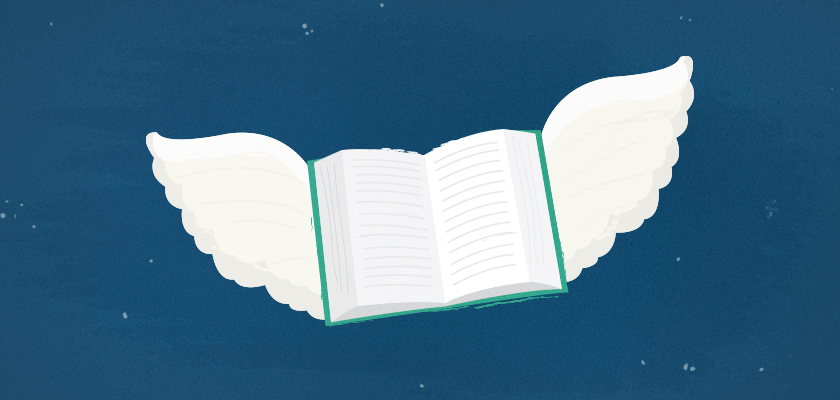 There is nothing easy about trying to make real change in the world. Furthermore —  there's nothing easy about changing your career, following your dreams, starting a small business, or even simply admitting to yourself that it's time to start something new.
While it all sounds as simple as a decision inspired by a motivational bumper-sticker, the actual journey of creating a life and career that truly feel like you're making a difference can be a life-long process. One that can, sometimes, leave you feeling a little lost, confused, or uninspired.
Rest assured, we've all been there. Some of the greatest innovations and experiences are born from that voice inside screaming for a little guidance and inspiration.
The books below are chock-full of both of those things — simple guides and beautiful, relatable philosophies that are all about helping you help yourself so that you can make a real difference. In whatever way that looks most you.
But, since impact and contentment definitely start as an inside job — these world-changing leaders, creatives and entrepreneurs can lead be your guiding lights.
Elizabeth Gilbert (@GilbertLiz) has been an inspiring example of life changes for some time now. If you don't know her by name, you probably know her by Eat Pray Love, an autobiographical tale of a woman who goes looking for the meaning of her life — and is lucky enough to find it. Needless to say, as life changes go, she knows what she's talking about.
Gilbert talks about making deep commitments to yourself and your dreams above all else, following your curiosity and learning to let go. This could be anything from making art to going deep into your inspired ideas about launching a new business. It's all about habits — and a willingness to make a commitment to yourself.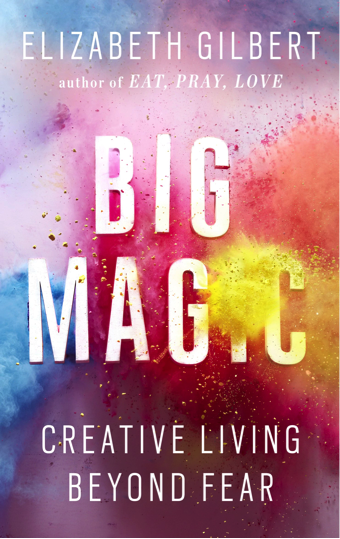 Courtesy of Melissa Gruntkosky
One of the most frightening things about trying to change things up and follow your dreams is that whole making money thing, right? Well, in Crush It!, Gary Vaynerchuk (@garyvee) lays out tools and tips for you to make your brand, produce content, maximize your social media presence, and yeah, make major greenstuff doing it.
Vaynerchuk should know, too — he runs the successful digital and social marketing agency VaynerMedia. And if you want a little more Gary time when you're done devouring his book, get onto his YouTube channel.
And you will — he just has a way of making you believe that exactly what you want is possible.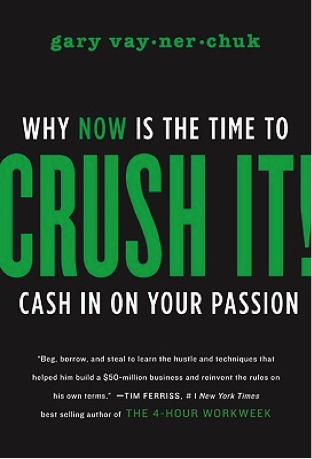 Courtesy of Goodreads

When it comes to inspiration and teaching people how to change their lives from the inside out, Deepak Chopra (@DeepakChopra) is one of the best there is. He has made major business in the name of helping people manifest the lives they both desire and deserve.
In this book, inspired by Hinduist and spiritualist philosophies, he teaches readers how to engage with and trust simplicity — that success is not just about drive and hard work, but more than anything your relationship with your own flow. At 118 pages, this book can be your briefcase companion and a real kick in the pants about committing to that meditation practice.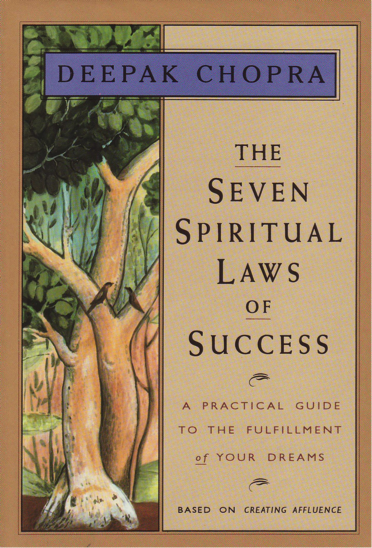 Courtesy of Amazon
Okay, so if you really want to harness those laws of Nature, this is going to give you a major crash course. This deeply popular cult classic is loved by everyone from celebrities, entrepreneurs to prison inmates.
It's inspiring, straightforward and outlines all the necessary "laws" and traits you need to get in touch with to step into your own power boldly with no apologies. It's a super succinct and direct guide, but after all, Robert Greene (@RobertGreene) is just following his own advice. Law # 4 is "Always say less than necessary."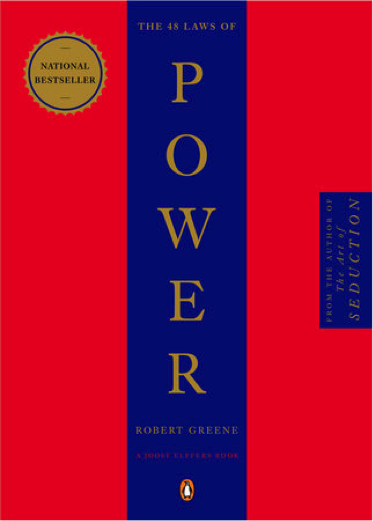 Courtesy of Penguin Random House
Dr. Brené Brown (@BreneBrown) is a TED Talk celeb if there ever was one, a researcher, writer and leader in thought based at University of Houston Graduate College of Social Work. Brown says "Vulnerability is the birthplace of innovation, creativity, and change." Her work centers around the idea of living with "wholeheartedness."
In her research, Brown finds that those who are truly content and make an impact are people who take risks with how truly open and honest they are with their emotions and desires. Not only in our careers, but in all our relationships.
Brown sees the personal and professional as inextricable — and that to live successful a life that centers around our authentic selves, you need to break through the deep blocks and resistance around being truly vulnerable. Brown's other deep interest? How people can learn to believe they're worthy of what they want. Scary? Maybe. But a skill worth approaching, don't you think?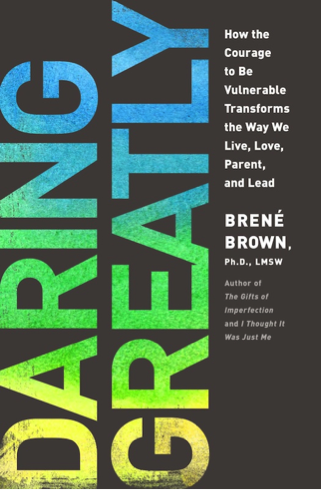 Courtesy of TED Blog

Derek Sivers (@sivers) is best known for starting CD Baby, a music launching site for independent artists — and in Anything You Want, he lays his journey following his passion to make a multi-million dollar company. He calls it "accidental" success — but don't let that make it sound too easy.
Sivers also lays out his major stumbling blocks and falls — like having to pay his own dad over $3  million to buy back the majority share of his company. It all started by selling CDs to his friends and learning to code. The major takeaway is to get in touch with what you want and learn how to follow your own flow — because most people don't.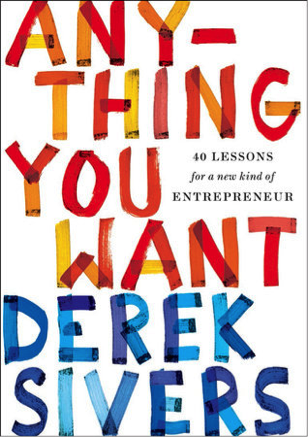 Courtesy of Derek Sivers
You might know Shonda Rhimes (@shondarhimes) as the creator of primetime television hits, like Grey's Anatomy and How to Get Away With Murder. She's one of the most powerful (not to mention coolest) women in Hollywood.
She also knows a thing or two about taking risks to successfully follow what she believes in. Most of all what it takes to believe and commit to your own ideas.
Rhimes encourages, you guessed it, saying yes, something she never used to do. She takes us through her own intimate, hilarious story of taking a year to do just that. Say yes to everything. Even if it meant stepping way out of her comfort zone. Kind of looks like it paid off, no?
The best part of this book, which is a real pleasure to read, is that much of Rhimes journey is about self-acceptance and self-love. Some of the main ingredients in following your dreams.
Courtesy of Books-A-Million
Media mogul, angel investor, and marathon runner, Peter Shankman (@petershankman) discovered he had ADHD after spending his childhood and early adult years thinking that he was "weird" or "strange."
His mind just didn't work the same as everyone else's. He had trouble with deadlines and working on tasks that he didn't find interesting. On the upside, however, when he was engaged his mind worked impressively fast
In his latest book, Shankman outlines how he's used ADHD to his advantage — crafting a meaningful and exceptionally productive life.
Whether you struggle with ADHD or not, you'll find his book fascinating and full of helpful productivity tips.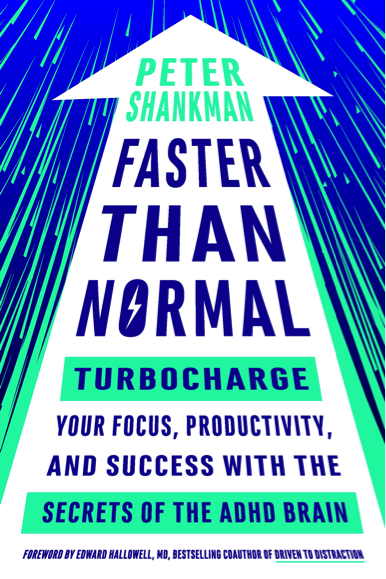 Courtesy of Capterra
Feel in the dark about how you can make real change or simply need a little extra boost for a plan that is already in motion? Pick up a few of these thought-provoking and spirit-enlarging books and get your read on!